After a very successful last two games against AFC Bournemouth, we you wouldn't this encouter to be as easy for Tottenham Hotspur, as they make the trip to the South Coast for Saturday's fixture.
Tottenham comfortably won both games against Eddie Howe's team last season, scoring eight and only conceding one in the process.
However, they're still without talisman Harry Kane for this fixture. Last campaign, Kane scored a whopping 25 goals, five of which came against Bournemouth. Despite this, Spurs should be confident going into this match but still weary of the opponents they are facing. Bournemouth netted an incredible six goals against Hull City in their last home game, the most goals they have scored in a match since becoming a Premier League side.
Mauricio Pochettino's team are coming off the back of a tough game in Leverkusen, where they saw an incredible goal line save from skipper Hugo Lloris and almost no sight of goal in the second half of the game. Heads will still be held high in the Spurs dressing room however, as they still sit pretty in third in the Premier League table after eight games.
Eddie Howe, Bournemouth manager, praised Tottenham to the highest degree last season, saying "No disrespect to anybody else but from our eyes they've been the best team we've played in both games." However, Howe is still looking to gain all three points from this fixture as he looks to overtake Watford and Crystal Palace in the table.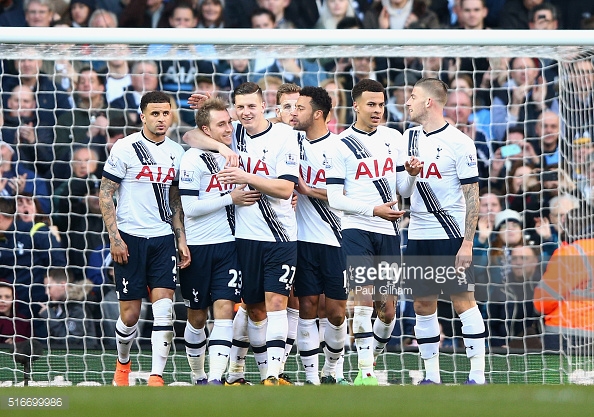 Former meetings
Spurs gained their best away win of last season at the Vitality Stadium, while scoring five past the Bournemouth defence. The whole Tottenham team was on form, right the way from captain Hugo Lloris in goal to the hat-trick hero up front, Harry Kane and everyone in between. While Kane stole the show, team-mates Moussa Dembele and Erik Lamela chipped in with a goal each.
Admittedly, Artur Boruc, Bournemouth's keeper had a big part to play in the massive scoreline. The former Poland international had a very poor game, spilling almost every ball that came close to him, which eventually led to at least three goals for the North Londoners. Unfortunately for the Bournemouth fans, the story was not much different in the reverse fixture at White Hart Lane. Spurs once again netted three against the Cherries defence, with Kane earning himself another brace in the process.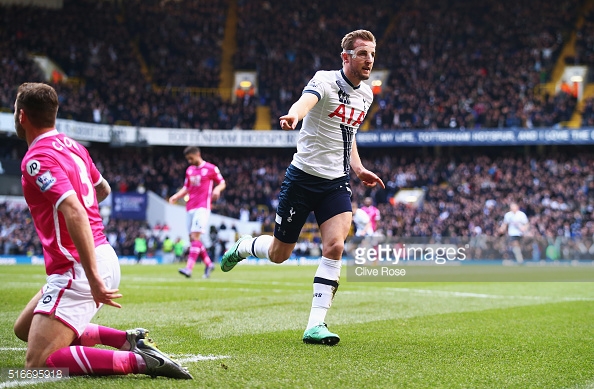 Team news
The visitors are once again without Kane for the game against Bournemouth due to his ankle injury. The English forward has returned to training for the first since since before the game against Sunderland. Kane will be working as hard as he can to be eligible for the next matchday, during the next week of training.
Pochettino is also unable to pick central defender Toby Alderweireld after the injury he picked up after the 1-1 draw at the Hawthorns. It is expected that Eric Dier will once again start in the vacant position as Kevin Wimmer is still being overlooked by the Argentinian manager.
Harry Arter is 50/50 to make the game for Bournemouth, whilst Max Gradel may return to action after a spell out injured. Brad Smith and Lewis Cook are sidelined.