Tonight sees Southampton face off against Inter Milan, as they look to put one foot in the next round of the Europa League. It's no surprise that fans were overjoyed when they received the news that the Italian giants were in the same group as them, considering it was not too long ago that the likes of Swindon Town, Exeter City and Notts County were the midweek opposition at St. Mary's.
Six years ago yesterday, Dagenham and Redbridge travelled to the South Coast for a league match with Southampton. After being in the third tier of English football in 2010, how Southampton managed to rise to the heights of playing in Europe so quickly should be applauded by all.
The Adkins success
The man who deserves more credit than he receives is Nigel Adkins. The 51-year-old lead the Saints to back to back promotions in the 2009/10 and 2010/11 seasons. Current Crystal Palace manager Alan Pardew tried and failed to achieve promotion with Southampton, yet Adkins has been the one managing in the lower leagues over the last few years.
Adkins was given the boot just six months into his first spell in the Premier League to the dismay of many fans and pundits. Especially when he was replaced with the unknown and inexperienced Mauricio Pochettino.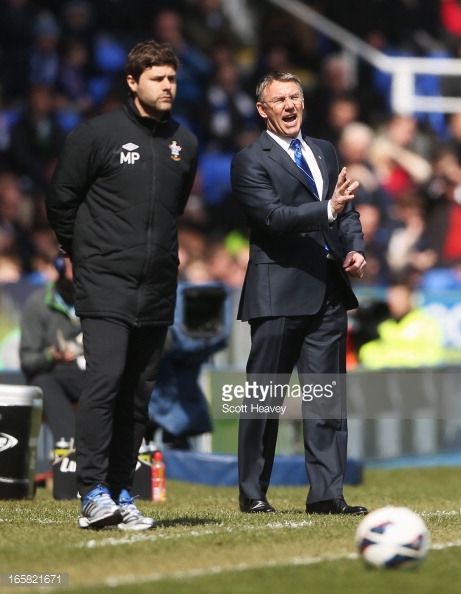 Despite not being able to give it a go with Southampton in the top tier, Adkins laid the foundations for what would turn out to be a very successful operation in the years to come.
The managerial merry-go-round
Pochettino's arrival was met with unease and a big degree of scepticism from Saints fans. His record at Espanyol was modest and as with all foreign managers, there's always the risk that they won't be able to adapt to the English style of play.
However, Pochettino turned out to be a revelation. He lead Southampton to eighth in the Premier League, despite not being able to speak English for the majority of his reign.
His time at the club will be remembered but his decision to leave for Spurs after just one full season meant it was up to the club's board to find another manager to continue the progress. Up stepped Ronald Koeman. The Dutchman was given a crack at his first attempt of management in England.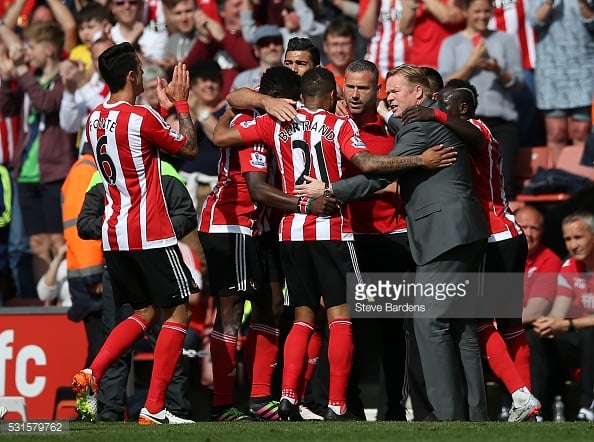 Not many fans would have expected that Pochettino's eighth place finish would be bettered, however the Saints climbed to seventh and then sixth in consecutive seasons.
Koeman had built a good squad, despite losing star players year on year. His decision to leave for Everton was another shock and could have potentially been another setback for Southampton. However, credit needs to be given to the board and staff at the club who continue to achieve great things despite upheaval every summer.
Southampton are in the last eight of the EFL Cup and sit ninth in the league. Claude Puel has hit the ground running and a win over Inter Milan tonight would increase his stock at the club even more.
It is credit to the club that despite four managers in four years, the Saints continue to march on.
Passing visit
As well as managers leaving before the end of their contracts, players have had a habit of leaving the club prematurely. Southampton's famous academy has produced the likes of Theo Walcott, Gareth Bale and Alex Oxlade-Chamberlain, who have all moved on to world-class teams for big money. However, in recent years, many more players have packed up and left for more money and the promise of Champions League football.
Adam Lallana, Luke Shaw and Calum Chambers all favoured a move to a bigger club, rather than staying put. The fact so many youngsters decide to leave the club should be worrying. However, the club keep producing fantastic talent. Matt Targett, Jake Hesketh and Sam McQueen all look like the real deal.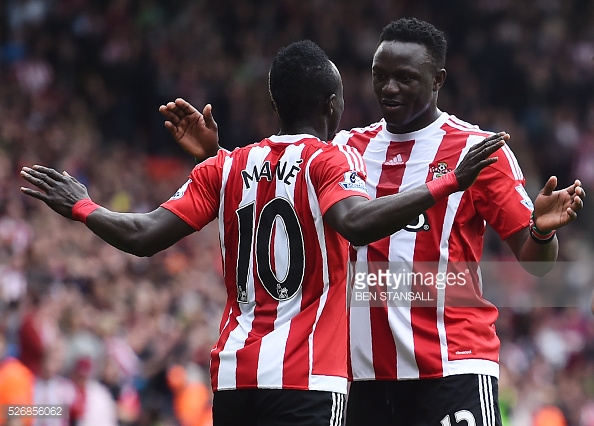 It's not just academy prospects either. Victor Wanyama, Graziano Pelle and Sadio Mane all left St. Mary's this summer but were replaced incredibly quickly and successfully.
Hugely deserved
Four managers in four years, more players in and out of the club than many will care to remember. Yet still Southampton find themselves fighting at the right end of the table year on year.
Many other clubs would have folded or struggled to cope but Saints fans should be extremely proud that they have the chance to play some of the best teams in Europe despite years of upheaval.