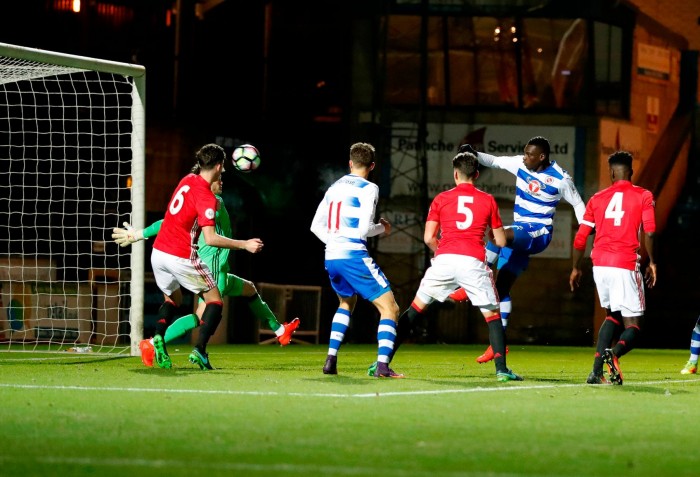 Despite a 36-second double from Canadian Josh Harrop, Manchester United's under-23 side could only draw against Reading in a fantastically even game.
Chances were aplenty, both in the first half and the final minutes of the ninety as both sides looked to get a win to contrast their poor starts to the season. Reading hadn't won since late August, seeing them near the bottom of the Premier League 2 table.
Gribbin makes first start at under-23 level
Callum Gribbin made his first start at this level for United and was the Reds' best player in the opening stages, exerting his influence across the pitch. The winger picked up two knocks, but still caused havoc. United's first chance came as Sean Goss delightfully floated a ball to Devonte Redmond, though the midfielder's flick bounced just wide of the goalkeeper's right post. After initial worries for both Gribbin and Regan Poole, Joe Riley was forced off as he pulled up early with a hamstring injury, replaced by Sadiq El Fitouri. Gribbin would go on to create chances throughout, but his first came as he fed Scott McTominay , his teammate cutting back but curling a shot just wide.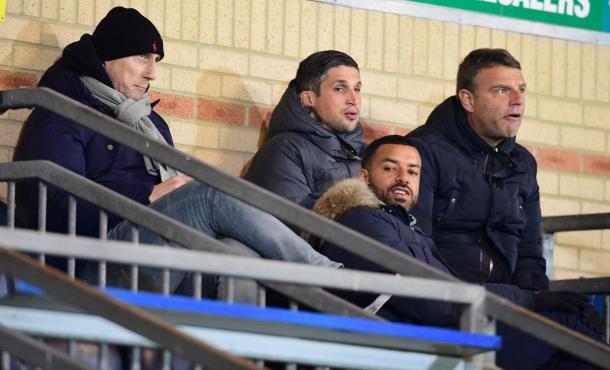 With manager and former-United man Jaap Stam watching on, things started well as, despite early domination from the visitors, Reading centre-back Dominic Hyam struck home after 25 minutes. A free-kick was cleared only partially and as a second delivery came in, the ball ricocheted off Axel Tuanzebe and into the feet of Hyam, who half-volleyed into the net, half-empty with Kieran O'Hara deceived by various deflections.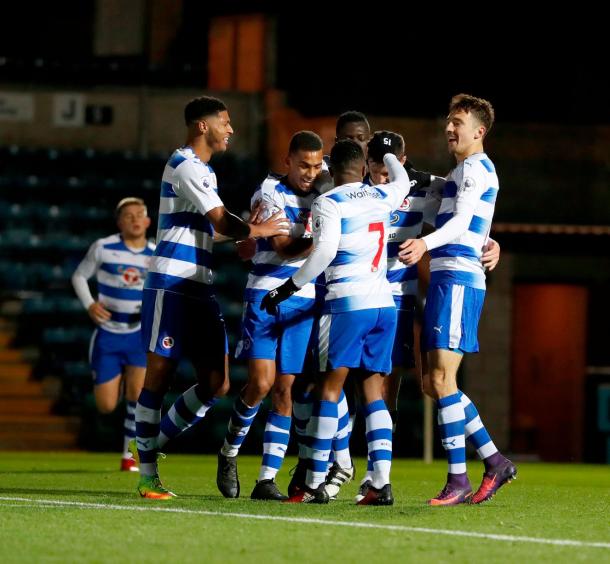 Harrop nets twice in 36 seconds
The game certainly did not rest there, however. Gribbin, of course, was the creator of United's goal. Driving into the penalty area, the Englishman was brought down by the goalkeeper for a spotkick, but no card. Josh Harrop stepped up and dispatched it well. Only 36 seconds later, and 10 seconds after Reading kicked off, Harrop had a second goal. With replays hardly over, the Canadian snatched the ball off a defender, moved into the penalty area and finished past Southwood. Reading were angered after the referee overruled his linesman, who had his flag up with McTominay potentially blocking the view of Southwood as Harrop's shot beat him.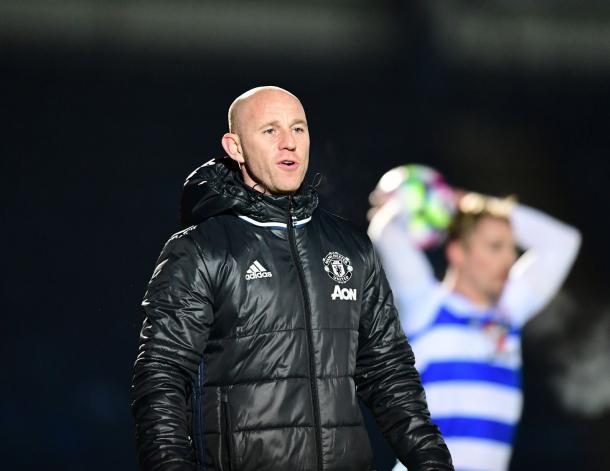 United's creativity was limited after the break, but the same could not be said for Reading. Harrop had a long shot saved as he looked for his hattrick, but uncharacteristic poor defending from United allowed Reading a succession of chances early in the second half. Joseph Mendes netted one of them, turning and volleying past O'Hara, unmarked in the penalty area from a set-piece.
Reading could have taken the lead on multiple occasions after that, but a combination of poor finishing, last ditch defending from United and good goalkeeping from O'Hara kept them out at Adams Park. Sheppard struck the sidenetting after escaping the attention of United's defence and Sam Smith added fresh legs as he replaced goalscorer Mendes.
Both teams hit woodwork in final moments
As the final 10 minutes approached, both United and the game livened up once more. Sean Goss had two superb, powerful efforts come close, one striking the crossbar.
Axel Tuanzebe's composure was needed frequently, too, though. After Smith looked set to accelerate onto a loose ball in the corner, Tuanzebe prevented a corner before moving past three Reading players with ease, this from a central defender. The United captain was lucky not to be watching his side lose 3-2 with the final kick of the game, however. As O'Hara came out to the edge of his penalty area, Smith rounded him before his shot curled fractionally too much and hit the post. Tuanzebe was watching, and collected the ball just before the final whistle blew.
A draw was deserved for both teams, and Reading will be glad to have stopped a torrid losing streak.