Since joining Southampton from Scottish giants Celtic in 2015, Virgil van Dijk has made quite a name for himself on the South coast, starting practically every game for the Saints.
He's even lead the team out as captain in all five of their Europa League group fixtures. Tomorrow his team faces Israeli Premier League champions Hapoel Be'er Sheva where van Dijk will most likely wear the armband once again.
With Saints preferably needing three points to advance to the knockout stages, the former Groningen defender will be hoping it's not the final outing in this season's competition.
All of this play has meant that the likes of Liverpool, Manchester United and Chelsea have been snooping around, and amidst these rumours manager Claude Puel has insisted Saints fans "enjoy Virgil van Dijk whilst he's here".
Defining a "world-class" team
Without sounding harsh to the Premier League, there just isn't the option for van Dijk to stay in England and achieve the above. Teams such as United and Liverpool don't quite make the mark at this current moment in time. Arsenal also won't be making a move for another centre-back, with the discovery of a great partnership in Laurent Koscielny and Shkodran Mustafi. Manchester City and Chelsea are possibly the closest to achieving such a title, since both are more adapted to playing European football - Chelsea, more so. Of course, the latter would have to qualify this year for that to be put to the test. You have to look outside of England really for teams that fit the bill; Barcelona, Real Madrid and Bayern Munich spring to mind.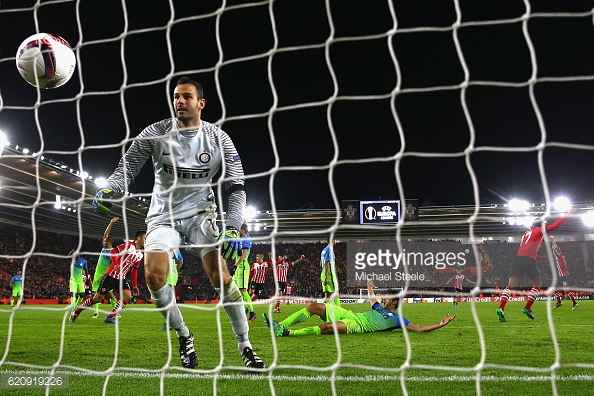 1. The man needs Champions League football
Watching van Dijk in Southampton's Europa League campaign this season has been a delight, not just for Saints fans.
Playing alongside second-choice defenders; Japan international Maya Yoshida, the versatile Cuco Martina and academy graduate Sam McQueen; he has managed to command the back line, whilst also be the team's second-biggest goal threat behind striker Charlie Austin.
Even though he did miss glaring opportunities away at Hapoel and Inter Milan, it's a fun fact that his aerial dominance proved to be the closest Southampton came to scoring in these games.
Eventually the towering defender made his presence known in the home Internazionale tie, pouncing onto a rebound to make it 1-1, on a historic night and victory for the club.
For me, these nights are a showcase of what's to come from van Dijk and Champions League is the next step up. He'll easily make the transition with world-class coaching; Southampton's hierarchy had hoped Ronald Koeman would be the man for this job - being a Netherlands native and ex-Barcelona sweeper.
At 25, Van Dijk is nearing the age where most defenders peak; mental and physical attributes meeting at the highest point for a perfect blend. By 27 or 28 he needs to be playing on the biggest stage of football.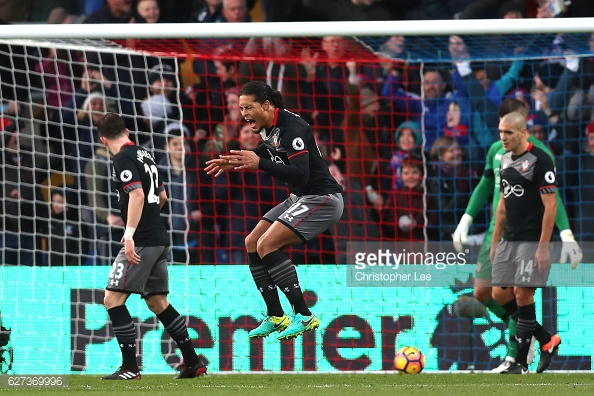 2. Too good for Southampton
Despite the red-and-white's meteoric rise from near liquidation to the top six in England in around six years, there are still limitations on what they can offer players.
This isn't to say that's necessarily a bad thing, in fact it brings out the best in their sides. Players brought in have been scouted for months, sometimes years, and van Dijk is an example. Each one is hand-picked to fit right into the magnificent culture at the club, with the right attitude to playing for the fans, as opposed to a contract. Unfortunately, some players/agents don't operate with the same time and patience as the board of Southampton. When the Liebherr group took over in 2009, the then-chairman Nicola Cortese implemented a five-year plan to get them back to the top tier (it took them 3).
Building upon this, Les Reed has since renewed the 5-year plan, with the final vision of having 50% of the team being academy graduates; a feat technically achieved in a EFL Cup win at home to Crystal Palace this season.
The point is that players have come and gone in these 6 years, yet the plan remains to gradually improve; the club's next step up is the same as van Dijk's - Champions League. Players such as Adam Lallana, Dejan Lovren and Victor Wanyama will tell you it's faster to achieve this by moving on.
Either the 2015-16 club player of the year can raise Southampton's roof alone by staying; perhaps for another season or two; or simply force a transfer away to a bigger club. One thing that is for sure, the Saints scouting system won't be waiting - a replacement is probably already lined up.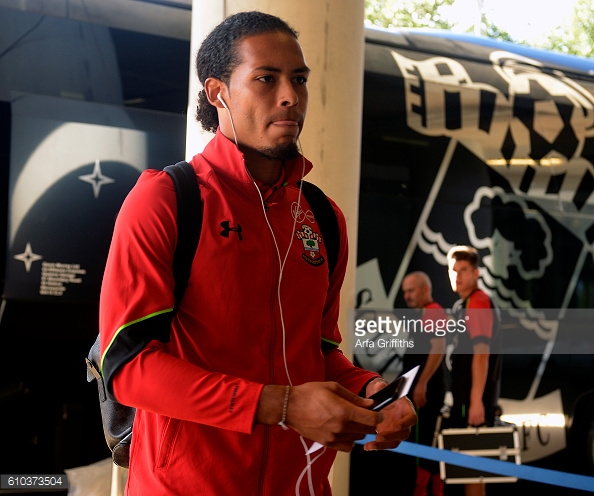 3. His casual nature suggests complacency
Basically, at times when watching Southampton, there's the feeling Van Dijk finds it simple to defend against most opposition attacking forces. Watch any game with him, his way of defending and general body language is one of a man who is not exactly at 100%. However, when he switches on he's a human brick wall.
Just to clarify, this isn't a swipe at him. His seven clearances, four and a half aerial duels won and two tackles a game, are rather impressive. Especially when compared to arguably another two other masterfully skilled defenders in Arsenal's Koscielny and Tottenham's Toby Alderweireld - neither can boast any better in those stats for the Premier League this season.
It's not just the defending that sets van Dijk apart from the rest. At 6"4, he's taller than your average defender. You would think that this alone stops him from possessing exquisite passing and dribbling - think again. With a passing accuracy of 86.9% so far, he again defeats Koscielny and Alderweireld (86.6% and 82.3% respectively).
Ultimately, stats only paint part of the picture - in this case a beautiful one. His ability to bring the ball down with a touch, one look up for the pin-point 30-yard pass, is a sight to behold; something that the pony-tailed Dutchman can produce at any time.
I'm not sure that van Dijk has been pushed to the max so far in his two-year spell on the South coast.
Not to mention the pressure that playing for a world-class club ensues, performing in front of tens-of-thousands for Barcelona, with millions around the world also watching on. It's a stark contrast from the friendly atmosphere that Southampton FC provides, along with the not-so frightening St. Mary's stadium.
Perhaps regular football at the Camp Nou or the Santiago Bernabeu could bring the best out of the player?
On the other hand, mistakes are like blue moons in his case. If he were to make them in front of the Madridistas instead of the calmer Chapel Stand fans, would he get the same backing?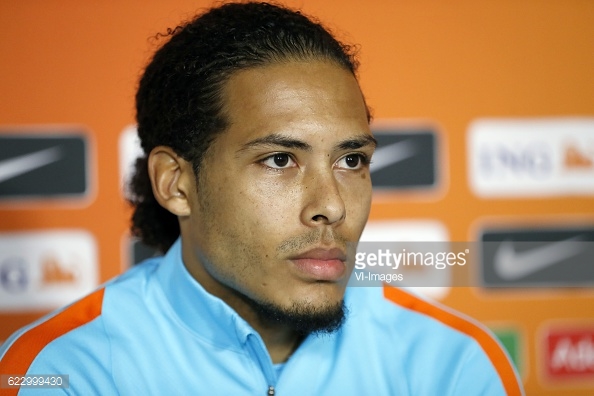 4. To further his International career
To attract the most attention for quality of form, most players choose to move to bigger clubs. In some cases this doesn't pan out well; Morgan Schneiderlin swapped the South for the North in his move to United, but his international career for France has actually gone South since, due to decreased playing time.
Although, if van Dijk were to move away to a world-class side, I imagine the coach making the transfer would've brought him in to start (bearing in mind the probable price tag following).
It is also worth noting that in all four of the Netherlands World Cup 2018 Qualifiers, wearing the #4 shirt, van Dijk has started. Clearly Dutch head coach Danny Blind admires the defender, but things change quickly in football and anything can happen to the manager - especially given Holland's recent history.
Playing week-in-week-out at the highest level ensures a place in your national squad most of the time. It's a huge spotlight to be under; your games are broadcasted, your every move is screened. Even some who underperform for club can still make it into their respected country's side - not looking at you, Fernando Torres.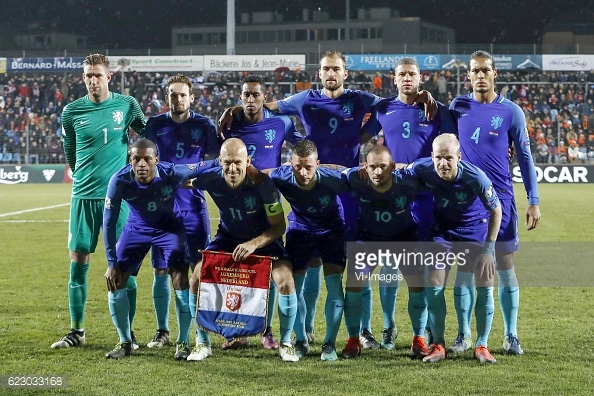 5. To leave a legacy behind
For footballers (and agents), money is important in making smart career choices; advertising, lucrative contracts and a future after retiring factor into this. But for the ones with an undeniable talent, finding a club in which they know they'll gain awards, medals and trophies is higher when prioritising.
Great examples of this include obvious choices such as Cristiano Ronaldo, choosing at first United, succeeding there (three league titles, one FA Cup and a Champions League) and moving to Madrid where he has won two further CL medals.
You could even make a case for Zlatan Ibrahimovic, with his drive to win league titles (11) in-keeping with his ability.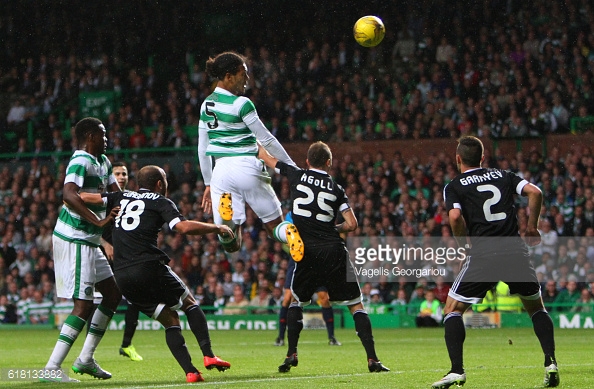 So, to conclude. When a defender comes along with a high footballing IQ, great feet, strength, height and a diverse range of passing, it's hard to look over. In van Dijk's case, the legacy that he leaves behind is completely up to him - his potential has no ceiling right now. He only has to look over at similar-style defenders in Gerard Pique, Jerome Boateng and Sergio Ramos to see what can be achieved when you play at a world-class level.