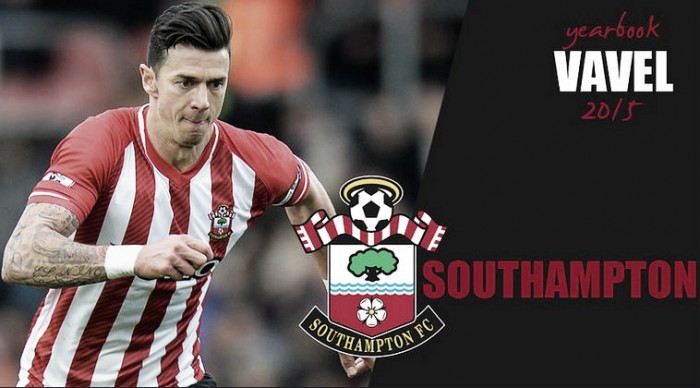 A comprehensive, impressive 4-0 thrashing over Premier League title challengers Arsenal at St. Mary's. Yes, you read that correctly. Southampton - who seem to be involved in a never-ending cycle of losing key players, summer after summer, ended their winless run in style infront of a joyous home crowd on the south coast.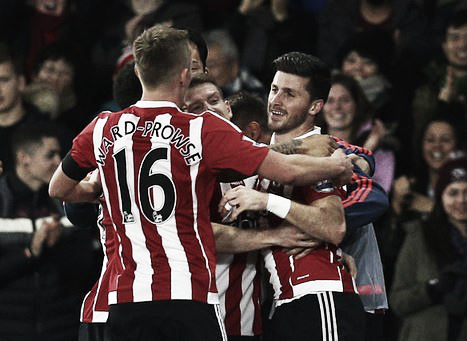 An emphatic victory to say the least, but the following paragraph typifies the underlying problem which remains within the So'ton side. Fast forward a few days, and they lost again. Away in east London, they conceded two second-half strikes courtesy of Michail Antonio and Andy Carroll - succumbing to a frustrating defeat, having held the lead too.
Somewhat harsh, given the distinct lack of recovery time between the two fixtures. Between full-time after their win over Arsenal, and kick-off against the Hammers, there were approximately 44 hours in total. Insufficient recovery periods, admittedly. But still - all Premier League clubs would have had the same/similar excuses, so why were they unable to cope effectively? Ultimately, it all refers back to a lack of consistency.
A promising start, messy middle to 2015
At the end of 2014, plenty of critics and rival supporters alike were beginning to embrace the distinct possibility that Southampton might actually qualify for the Champions League. They were gelling together perfectly, the likes of Victor Wanyama and Morgan Schneiderlin were the midfield enforcers - solid defensively, attack-wise, dangerous too. Graziano Pellé and Dušan Tadić were excellent, and frankly a joy to watch. They still are too, but last season was seeming more-and-more likely to be their breakthrough campaign in terms of European qualification.
Arsenal, Manchester United and Newcastle were all defeated by the mighty Saints in quick succession, a three-match winning streak in January suggested they would consequently assert their credentials as one of the League's best sides.
But álas, the argument revolving around consistency. After their 2-1 win at St. James' Park on 17 January, they only won five more fixtures for the rest of the campaign. An underwhelming five, when compared to the total of 16 that they'd played between January-May.
As opposed to a top four place, they finished in a respectable - but understandably disappointing - seventh place. 60 points, just four off Liverpool in 5th, two off Tottenham in 6th.
When you put it like that, their season seems like a disaster. By no means was it one, but in terms of the potential and quality within their side, their cutting edge was somewhat dull as the campaign proceeded to the business end.
Time for positivity and optimism
That's, what they'll be hoping doesn't happen this time around. After another summer overhaul and the unfortunate Europa League shortcomings at the start of the campaign, they sit in 12th position going into the New Year. Some shrewd acquisitions - including the likes of Cédric, Jordy Clasie and Virgil van Dijk - followed after some inevitable departures, including the likes of Schneiderlin and Nathaniel Clyne.
Currently, Koeman's side sit seven points away from 5th, seven points above 18th. Just reiterates the unpredictability of this year's Premier League.
But, as the Saints' saying goes, they'll be hoping to march on in 2016 with style.