 Saints captain Jose Fonte was left out of the squad for the EFL Cup semi-final against Liverpool after Claude Puel admits his future is a 'distraction' to him, the player and the rest of the squad.
The boss was asked if this speculation - which is now a saga - was distracting ahead of a huge season changing game and the Frenchman did admit that the 'Jose Situation' was causing a distraction in the camp and branded it as a 'headache'.
He also recognised that the when the transfer window opens, it is always a difficult time for players but he states that they have the capacity to 'keep the concentration' on their work.
Destinantion Unknown
The Saints captain has been linked with Manchester United, Chelsea and Liverpool in the summer and heavily again at the start of this month.
At the age of 33 and with still 18 months left on his current contract, a move away would benefit the player with not much playing time left, but would leave Saints with a massive whole to fill again.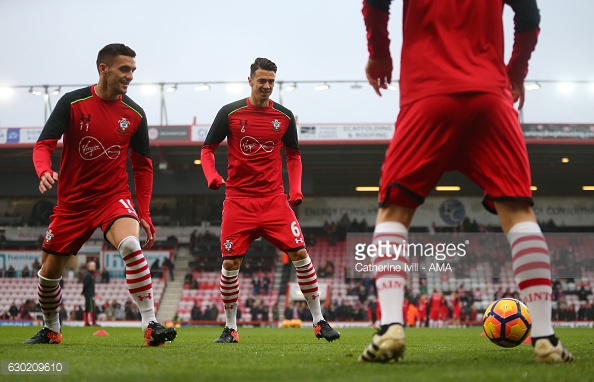 Puel said that it is important to keep the 'stability' in the squad ahead of ins and outs, and with some huge fixtures laying ahead he needs to adapt to the situation quickly.
Dragging out
This saga is set to stay the course of January and an exit is not confirmed and remaining on the South Coast is still a possibility, as he said: 'we don't know the future for Jose, it's a difficult situation'.
To be left out of a squad for a game with a place at Wembley at stake says enough, make of it what you will. Puel, however has told the media that fellow centre half Virgil van Dijk will be going nowhere.