Mauricio Pochettino revealed that his Tottenham players want to right the wrongs of their 2-0 defeat to Liverpool against Gent.
Two goals from Sadio Mané in two minutes handed Spurs their third Premier League loss of the season and the manager commented in his pre-match interview that his players want to make up for the mistakes from that game against Belgium side Gent in their Europa League tie.
Squad rotation likely, with Vertonghen expected to return at the weekend
Tottenham find themselves back in the Europa League after finishing third in their Champions League group, having picked up three losses, two of which were at home. However, Spurs will look to progress further in the Europa League as the club have expressed their desire to win trophies as well as qualify for the Champions League which winning this competition would guarantee them.
Pochettino has previously rotated heavily for cup competitions and further comments suggest he will do the same for the away clash. Pochettino said that "We always try to put out the best starting XI for every competition and we will always try to provide good energy to the team" before continuing to say "maybe we will make some changes but not too many".
Against Liverpool, Spurs were without the left side of their defence with both Danny Rose and Jan Vertonghen out injured and the two will miss the upcoming game. However, Pochettino did mention that Vertonghen is back in first-team training and will feature against Fulham during their FA Cup fixture at the weekend, but is unsure whether he will start or be on the bench.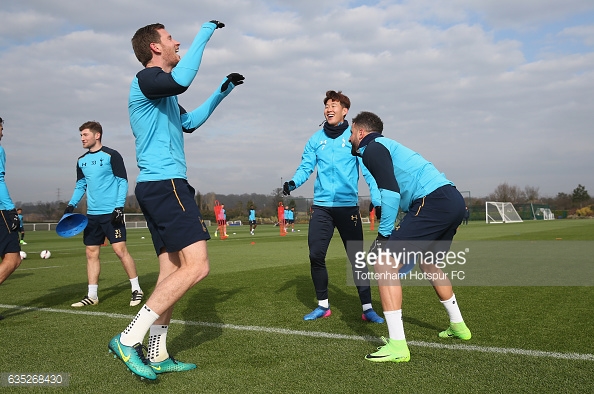 We want to do better
Despite suggesting that he won't field Tottenham's strongest team, Pochettino commented that his players want to make up for their poor performance again the Reds.
Pochettino explained, "What happened against Liverpool, all the players want the chance to play again and try and change the feeling" before adding "in football, sometimes performances like that happen" using the example of PSG's 4-0 triumph over Barcelona, "Sometimes you don't have a good day; it happens".
Pochettino continued by saying, "We feel disappointed because every time you play you want to show your best, and people expect it of you".