 Manchester United midfielder Ander Herrera is ready to reject a move to Barcelona and commit his future with the newly crowned UEFA Europa League winners.
The Spanish midfielder has enjoyed one of his strongest seasons at Old Trafford this year, which ended in a 2-0 win over Ajax in Stockholm and has since been linked with a reunion with former boss Ernesto Valverde, who was appointed successor to Luis Enrique at the Camp Nou.
Valverde worked with Herrera at Athletico Bilbao before the 27-year-old left the San Mames in 2014, and is said to be interested in bolstering Barcelona's midfield with the United fan-favourite high up on his transfer list.
Valverde was key to Herrera's success
Herrera has recently hailed Valverde as one of the most influential figures in his playing career and enjoyed his time working under the coach. The Spain international said: "Valverde made the biggest impression on me due to the way he was in the dressing room and because he's a fantastic guy.
Not just in terms of football, but for his way of being, the way he was in the dressing room, working with those that did and didn't play. He is a crack," he added.
However, despite the rumours, Herrera has no intention of leaving Old Trafford this season. Although he has one year remaining on his current contract, he is expected to sign a new improved contract with Jose Mourinho's side.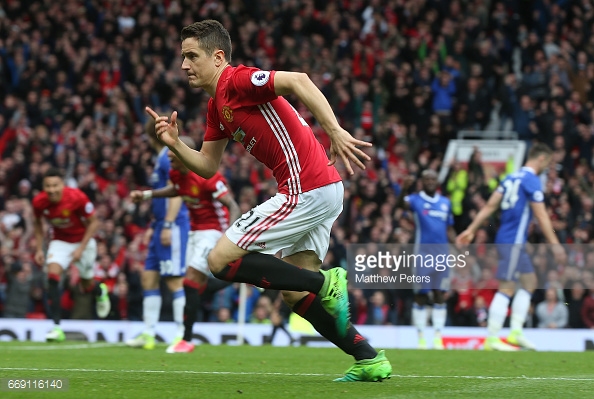 The midfielder's passion both on and off the pitch has been something that the Old Trafford faithful has enjoyed this campaign, and on an individual note, the year has been a successful one for Herrera.
Most successful season for the player
The former Bilbao man was voted the club's player of the year by the supporters as well as earning his first international cap with Spain against England last November.
Herrera scored twice this season, one in the EFL Cup against Northampton Town and another in an impressive 2-0 league win over Chelsea in April - a game which Herrera received tons of praise due to his performance in man-marking Eden Hazard.
Mourinho has given his team a welcome break after the success in Sweden, and with the 27-year-old back in his native country, there is no doubt he will be quick to discuss his future with United upon his return.