 West Ham United striker Javier Hernandez has admitted that he 'doesn't know' if he''ll celebrate scoring a goal on his return to Old Trafford on Sunday.
The Hammers face Manchester United in the opening weekend of the Premier League season, and the Mexico international will face off against his former side for the first time since his departure in 2015.
Hernandez spent four seasons with the Red Devils, leaving some shining memories - including his first season where he scored 20 goals in all competitions. When asked about scoring on his West Ham debut, the 29-year-old was reluctant to talk about a celebration.
Mexican unsure
"I don't know if I will celebrate if I score at Old Trafford," he said. "It's my old club, my old fans, my old stadium but it'll be my first goal for West Ham. I am not thinking about the celebration, I just want to have the chance to start and get my team the result."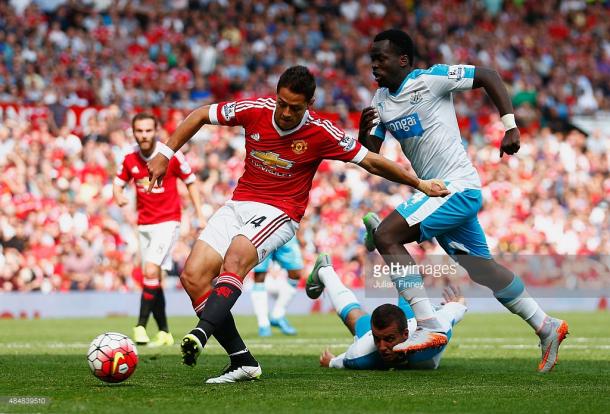 Despite the talk about whether or not Hernandez will celebrate on Sunday, it will be his second spell in the Premier League after completing a £16m move from Bundesliga outfit, Bayer Leverkusen.
"I am very happy and glad, it's the best way to come back and open at Old Trafford. I am a Hammer, a West Ham player, I want to do even better than I did in Manchester."
There is one thing that is guarenteed about his return to the Theatre of Dreams, and that is he'll receive a fantastic reception when he walks out onto the Old Trafford turf for the first time since 2015.