 Henrikh Mkhitaryan believes that Manchester United will win more games compared to last season.
The 28-year-old Armenian started in both Premier League games for The Reds, where he saw his team demolish West Ham and Swansea 4-0. Mkhitaryan has a total of four assists, three more than what he had last season in the Premier League.
Manchester United drew a total of 19 games across all competitions last season. 15 of the 19 games drawn were in the Premier League. It has been a long time since Manchester United had this many draws.
It's not that Man United was drawing because they were playing poorly. For the majority of the games, Manchester United was battering the opponent in terms of shots and possession. Man United was creating chances after chances but they just couldn't convert it to goals. Had the Red Devils finished some of their clear-cut chances, they could have finished much higher than the sixth position in the Premier League.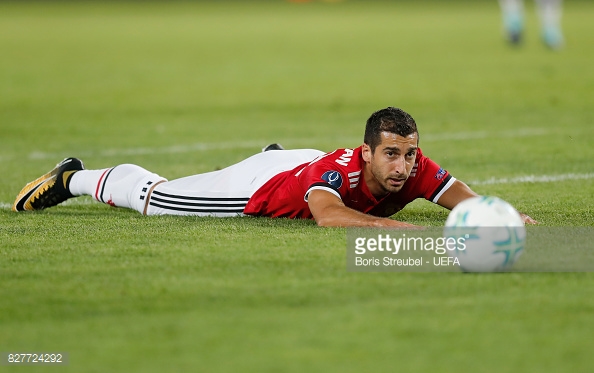 'We drew too many games last season' - Mkhitaryan
Mkhitaryan admitted that drawing too many games last year was the main problem and that the team is working hard to make sure not to repeat the same mistakes. He told United Review: "Last year, we drew too many games and that was the problem. We could create many chances to score, but we couldn't; I don't know, maybe we had no luck, or maybe the luck was more in Europa League games but, this year, we are focused on improving that aspect: to win the games, and to not have too many draws."
He then assured that Man United's magnificent start to the seasons means nothing: "It's a very good start, but we still have to play 36 games. Every game is a new game, and it doesn't matter what we have done before."
Henrikh Mkhitaryan accepted that the team have a big responsibility while he remains hopeful in winning his next game against Leicester City: "Of course, for us, we have a big responsibility because we are the first in the table after two games, but we will try to win the third game and to make sure everything goes very well."