Tottenham Hotspur will be without a number of key players ahead of their Champions League clash with APOEL, in Cyprus.
Christian Eriksen was omitted from the team after coming down with an illness on Sunday night. Spurs will also be without Jan Vertonghen who received two yellow cards in Spurs' win against Borussia Dortmund and hence will miss out with a one game suspension. Dele Alli remains sidelined after carrying through his three game suspension. To add to this Spurs have injuries to Mousa Dembele, who is still struggling with his ankle, Victor Wanyama, Danny Rose and Erik Lamela.
It's a team effort to win
Despite the injury worries, Tottenham manager, Mauricio Pochettino, believes that the team will overcome this obstacle.
The Argentine commented that "I'm not a manager who will cry because some players cannot play. It's about the team, the squad and a collective effort."
He was not quick to dismiss the value of the players he is missing however, adding that "It's true we'll miss Christian" insisting "Of course you always miss the players who are injured or ill because you want everyone available. It's a bit of a shame", Of course, the decision to leave these players out is out of his hands and the team "have to move on" as "its important we deal with that in the best way, try to perform well and try to win."
He then added that, "We have a strong squad and we have to find a way to perform well and try to win the game."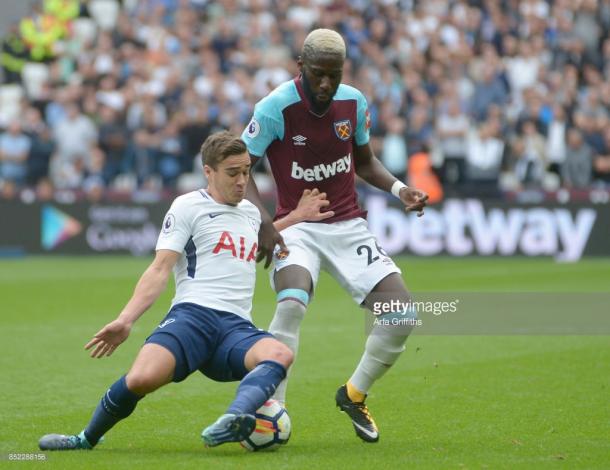 Pochettino also hinted that there was a possibility that academy graduate Harry Winks could start the game. He explained that "Saturday was tough and today is the second day of recovery so we cannot do much tonight here, just assess everyone and then pick the best starting 11 for tomorrow. It's one possibility that Harry will start."