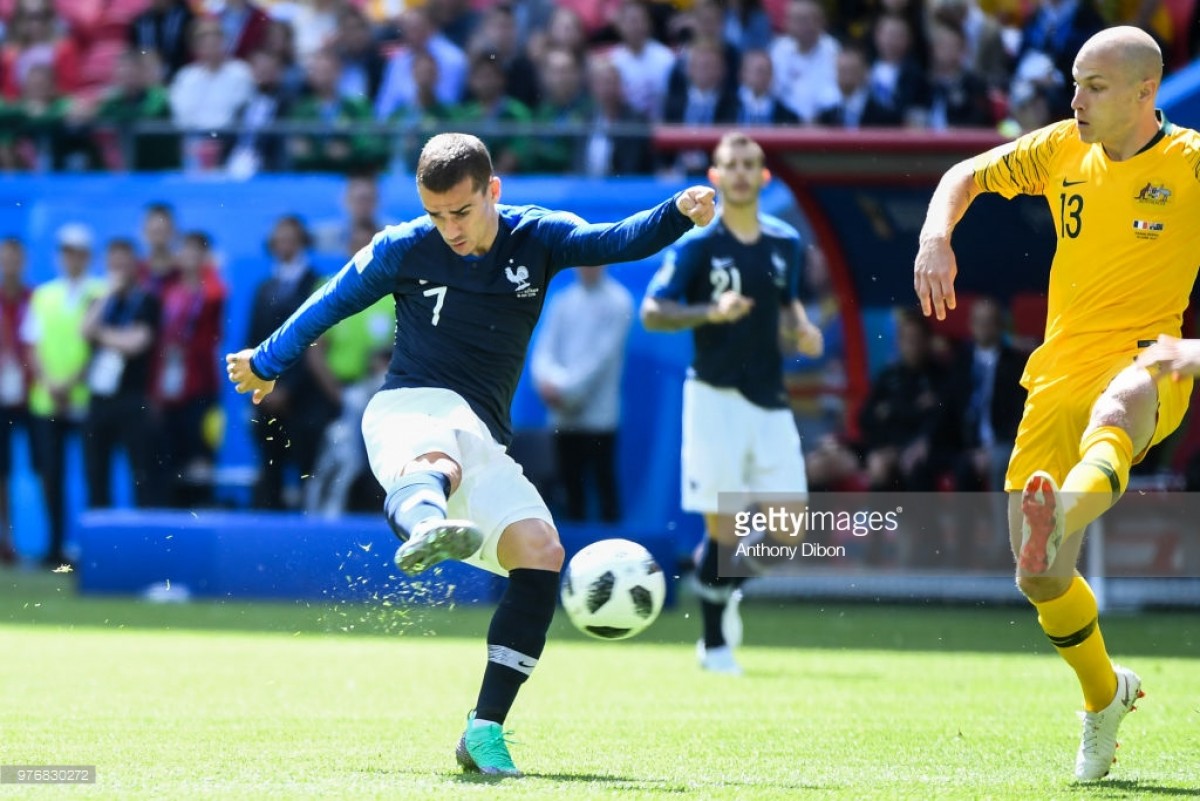 France entered the FIFA World Cup as one of the teams to look forward to – precisely because of their overall quality in the squad which made them a real contender of lifting the trophy.
After being placed in one of the weakest groups in the tournament, France's journey was expected to continue for some time, but after a narrow 2-1 win against Australia, question marks have been raised as there is clearly plenty to think ahead of the next matches against Denmark and Peru.
Best midfield in the competition?
Going into the match, there was no apparent comparison between the two teams, especially in the midfield.
However, on the day, it was anything but that as Australia showed France what they were lacking in a star studded midfield - the will to sacrifice for the team.
Huddersfield Town's Aaron Mooy produced an absolute stunner of a performance for the losing side, and apart of N'Golo Kante, there was no one from the winning side who managed to come even close to his performance.
Going forward, if France are to really challenge for the title, manager Didier Deschamps will know that this kind of performance will not be acceptable.
Paul Pogba problem?
Paul Pogba came into the tournament as one of the players to look out for, considering how poor of a season he had for Manchester United.
But even after scoring the winner for France against Australia, performance of the 25-year-old will once again come under scrutiny.
Pogba played the whole 90 minutes for the team, but apart from scoring the goal, his only contribution was winning two aerials – which is no way good enough for a player who is being termed by many as one of the most talented one in this generation.
Griezmann the savior?
Antoine Griezmann has been in the news in the recent days because of his club career, and there were doubts to whether he could put his focus on the pitch.
However, his performance on the day against the Kangaroos did not show any sign of nerves as he was one of the best player for Les Bleus.
After having five shots on the goal, which was the most by any player in the match, Griezmann will be raring to go in the team's next matches of the tournament as he certainly can guide the team to the title in July 15.