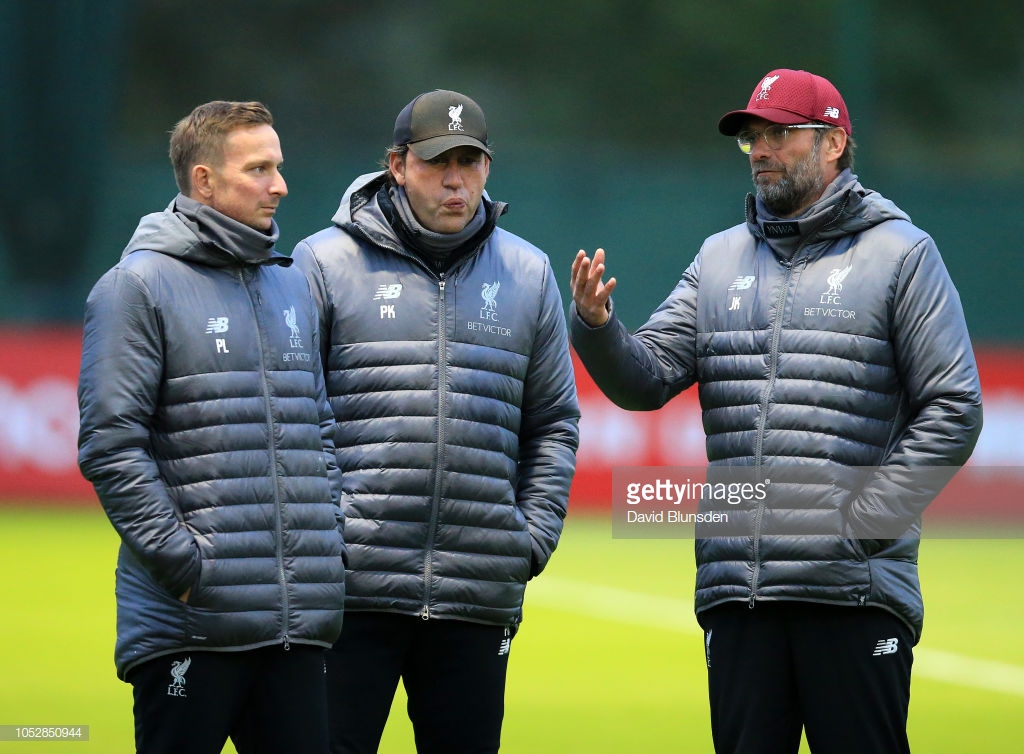 Questions along with answers were offered up last season. For large parts of the campaign, Liverpool were the team to watch around Europe – entertaining, attractive and triumphant. Huge signs of progress were especially exhibited in their run to the Champions League final.
But now the question is whether Liverpool have to end this season not only with progress, positivity and memories but with the first silverware of Jurgen Klopp's reign?
There was a gap of 19 points between Premier League champions Manchester City and the runners-up Manchester United last season; some might say the gulf in quality was even greater. Liverpool finished 25 points behind City but it is them that must take the fight to City this season to decrease the gap to the top. A gap that large cannot be bridged from one side alone, rather both teams need to converge. Liverpool are certainly doing their bit to bridge the gap.
Watching Liverpool last season, it was difficult to see a team that were lacking too much in most areas. Their phenomenal run in the Champions League showed that; momentum carried them through but the team had an undeniable quality that had onlookers drooling. In many ways, reaching the final was a victory in itself, now attention turns to that elusive Premier League title.
Expectations of silverware will only increase
This summer the questions surrounding Premier League silverware, however, carry greater weight. Having rebuilt expectation over the course of his three seasons as Liverpool manager, and invested over £170m on new players ahead of the fourth, Jurgen Klopp cannot and does not shy away from the demand that has intensified on him and his players. But the thrill of what is to come is something that Klopp is relishing.
"It would be the next step [winning the Premier League] and we need to be ready for that [the expectations]," Klopp said during a pre-season monologue in the US.
"I cannot give guarantees here but I understand if people think that. I know about the expectations and that is completely normal. First of all we have to play the football that gives us an opportunity to win something. We cannot talk about winning something before we start the season.
"Football is not like cycling so we have lost a lot of things. The other day I put on a session and had to stop it and start again. I was: 'Four players, one row, that's how we defend.' It's not that the boys wanted to do it a different way but there's a big change at this moment – new players coming in from another club, players in after a long time out; you are starting new more or less. When you have the complete team together you can build on the basis a little bit more."
Record-breaking signings were not expected
Optimism would be rife at Anfield even without a successful transfer window that has seen Liverpool strengthen obvious areas of weakness at considerable expense. It was a method that few saw Liverpool turning to a few seasons ago, but now spending big is a major part of how Liverpool prepare for new campaigns.
Alisson signed for a world record fee for a goalkeeper of £65m, Naby Keita arrived on a pre-agreed deal whilst Fabinho and Xherdan Shaqiri also arrived in the North West. Total spending this summer has eclipsed the amount that Klopp spent in his seven years at Borussia Dortmund.
However, to suggest that big spending is the only manner in which Liverpool are attempting to chase down Manchester City would be naïve. Development of those already within the squad is crucial; ensuring that Mohamed Salah is in fine form to put together another season of exquisite goal scoring, allowing Trent Alexander-Arnold and Andy Robertson to continue their learning on either flank and developing Jordan Henderson as a leader on and off the pitch are all so important.
An unbeaten home league record last season and scoring four or more goals in 14 matches – the most in 121 years – suggest the foundations are well and truly set. An increase in squad depth, especially in central midfield, and another fine dusting of attacking quality only makes the next step seem that bit more achievable.
Players must prove themselves again
But expectation carries demand. Last season, was in many ways a joy to play in – particularly in the latter stages – as the juggernaut towards Kyiv carried on with more and more noise gathering at each stage. Now, everyone must refocus and effectively start from scratch, taking nothing for granted and proving themselves again.
As will Man City, who will have been dressed down by Pep Guardiola during the summer months in preparation for a full redress beginning in mid-August. "It is, of course, consistency," claims Klopp, when asked how Liverpool take that next step and bridge the gap with City. "It is not just that we have to be more consistent, we have to create circumstances where we can be more consistent."
"Nobody is consistent with 11 players. What we are working on is the depth of the squad because you need it. The first part of last season when we did rotate and we were quite active with it, I think we did six or seven changes from one game or the other, we still had quality on the pitch that felt perfect.
"As long as you could do that it was really good. We need to make sure we can do that much longer over the season and that is only possible if you have the squad."
Being first out of the blocks is crucial
An early start is vitally important, as City showed last season, when they were in effect beyond Liverpool and the rest of the bunch before anyone else found their rhythm. But with a World Cup having just taken place, there is the possibility of it being much closer further into the depths of the season with players returning later than normal and, in some cases, struggling with the physical and mental fatigue of constant football.
"The first matches are absolutely important," Klopp highlights. "I don't ask for an easy way. We have West Ham and Crystal Palace to start with and that's tough enough. It's a tough start, as the Premier League always is, but I am fine with that." Liverpool's bridge to City is well and truly under construction, as to whether it is going to be strong enough to mount a title challenge that is yet to be seen.