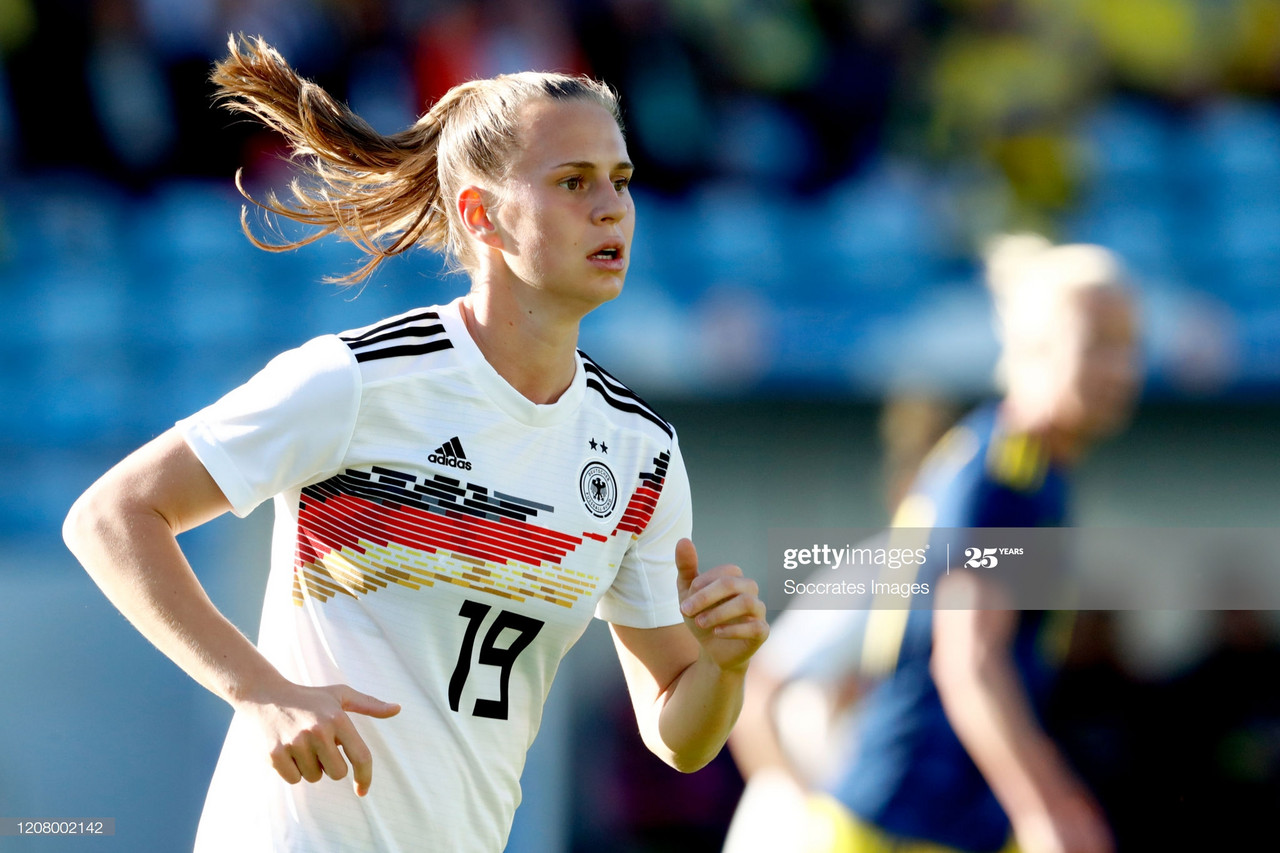 FC Bayern Munich have today announced the signing of 19-year-old German international Klara Bühl from SC Freiburg.
Her contract in Bavaria will keep her at the club until 2022.
Important signing for Bayern
Whilst at Freiburg, Bühl made a name for herself as one of the best young German talents in the women's game.
At age 15, she made her first appearance at the start of the 2016-17 campaign and has improved ever since.
She has played 75 Bundesliga and DFB Pokal games already and is now a regular with the Germany national team.
In November of 2019, she scored a 90th-minute winner for her country away to England at Wembley Stadium, in front of nearly 78,000 supporters.
Bühl's thoughts:
Speaking to fcbayern.de after signing her contract, the 19-year-old spoke about why she chose to move to the Munich giants:
"It was definitely the overall package that was decisive here, which is simply outstanding at Bayern.
"The conditions on campus are excellent, as well as the quality of the team, but of course the city is as well.
"In addition, I already know many faces from the national team and from my time in Freiburg, which can help with the settling-in period"
"She has incredible potential" - Jens Scheuer
FC Bayern head coach Jens Scheuer knows the youngster well, having managed Freiburg for four years in the past. Speaking about the signing, he praised Bühl's quality:
"Klara is an incredible win for our team. Klara is an exceptional talent, has an insane move to the goal, is two-footed and can shoot equally strong on the right and left.
"She has incredible potential, has a very good pace and is very strong especially at the start. But not only because of her playful class, but also because of her personality, she is a great asset to us.
"She is carefree, open, always friendly and personable. All of this distinguishes Klara Bühl on and off the field"