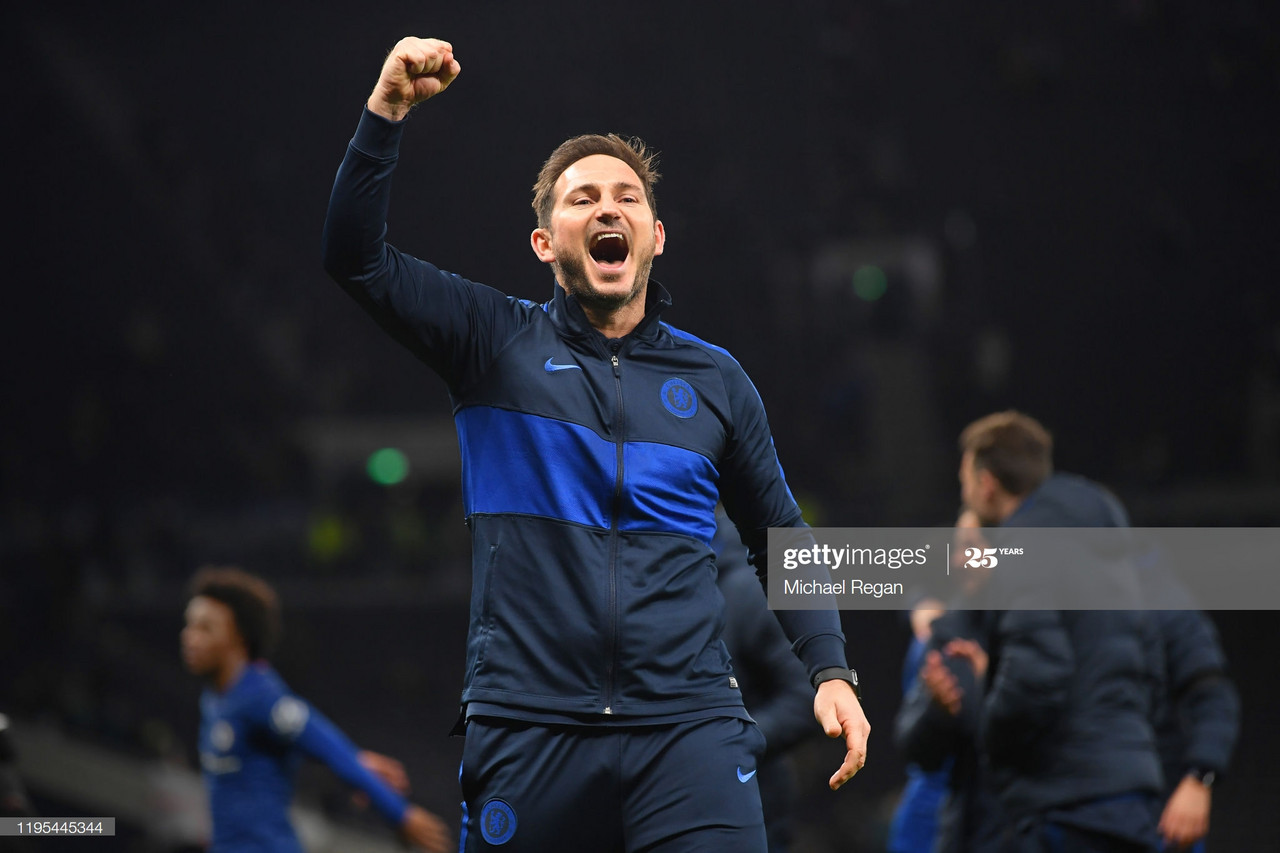 Chelsea boss Frank Lampard believes football should only resume when it is safe to do so.
The Blues manager has asked for a careful look at the situation that surrounds the sport before a decision is made.
Speaking to BT Sport during their Early Kick-Off show yesterday, Lampard made it clear that he was well aware of the things that currently stand in the way of football not being able to resume.
'The nation wants football back'
"I'm very aware of the nation's desire to get football back on because of what it means," began Lampard. "The escapism and the fact we love our football, but I'm also aware of the many obstacles that we have to overcome."
"We're all desperate to watch football, to play football and train again. However, we cannot risk the health of players and staff who are working in football.''
'Player and staff health and safety will come first'
Lampard followed this up by speaking about the most important things in his eyes that should be considered before anything is decided.
"I welcome the fact that the Premier League have said the players' and staff's health and safety will come first," he continued ."They're going to have conversations with players and managers within that because that hasn't really happened to be honest.'
''I would say that the idea of health and safety for the players and staff is huge, but the fact we play this contact sport, how are we going to not put the players at risk in terms of the next few weeks if we can get to a stage where that can happen?"
Lampard mentioned the process of testing that the players will have to go through, and how the amount of tests will affect a large majority of staff at the club.
"The other issue is when we talk about the testing we'll have to be doing. We have probably about 70 or 80 staff at Cobham at a minimum if we're going to restart training and we're going to have tests regularly."
''I don't think it would sit well, not just with me but with anybody if we didn't make sure that people getting tested are in that frontline. I think that's important for football to take its place."
"After that, we have the other pressing issues such as neutral venues and out-of-contract players, of which we have a couple of major ones, so there are many problems and I think that's very clear to see at the minute."
It's been almost two months since Chelsea beat Everton 4-0 at The Bridge and whilst it is a certainty that every football fan and player across the country wants a return as soon as possible, nobody knows for sure when that will be.