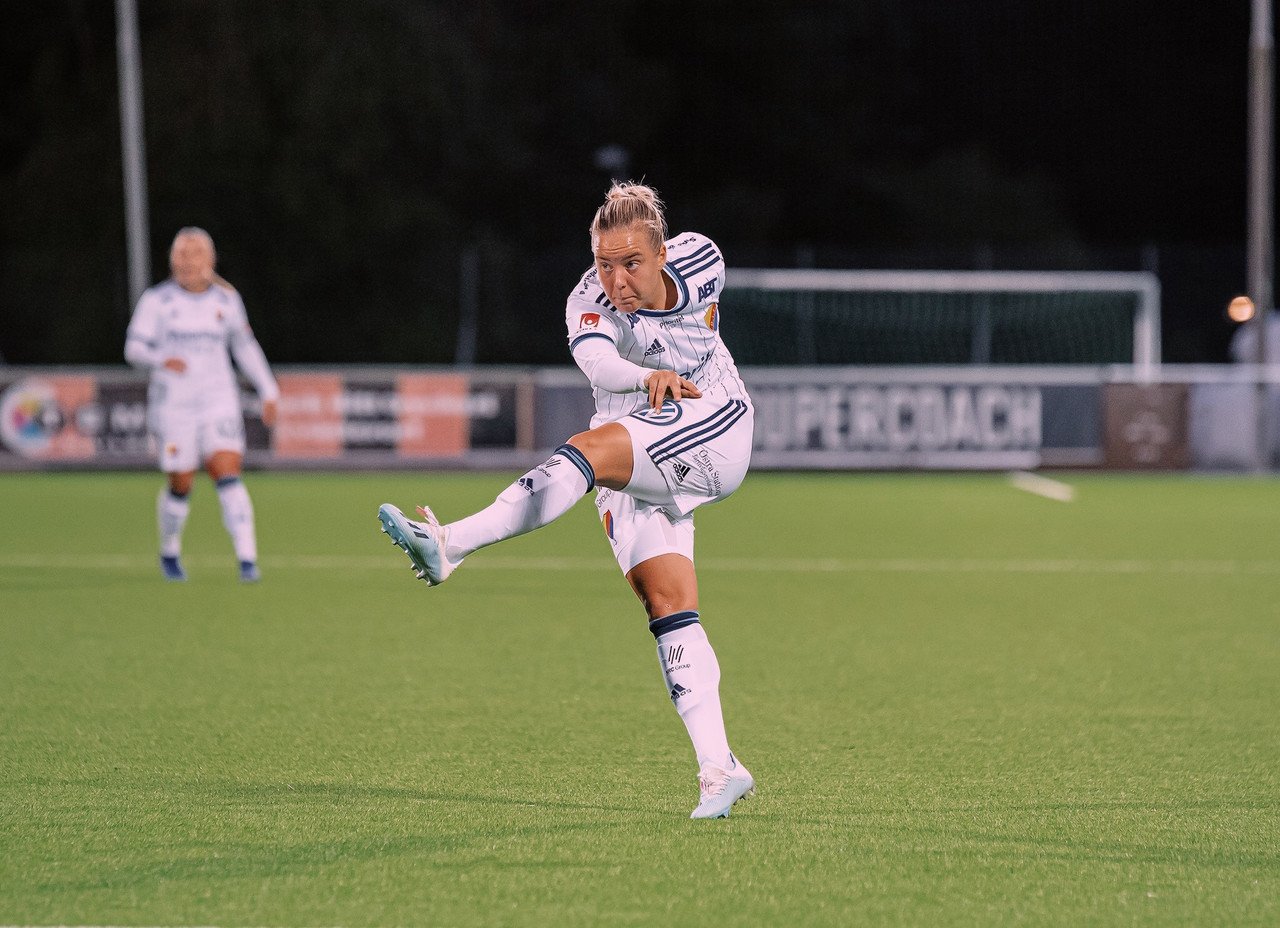 For Djurgårdens IF, last year's campaign of the Damallsvenskan turned out to be a real struggle to the bitter end. The team from Stockholm managed to avoid relegation by having a better goal difference than the two bottom teams.
"If there is one thing I could say to the audience and to our opponents this year it would definitely be; Don't count us out!" Lång says.
When the Djurgårdens IF men's team won the league last season it was the other way around for the women's team. They fought hard all season at the bottom of the table in the Damallsvenskan. When everything was about to be decided in the end they managed to keep their spot in the Damallsvenskan by the skin of their neck due to goal difference.
"It was hard last season. I'll have to admit that. We were so close in so many of the games we played but in the end we always lost both the games and points. When we started to struggle it was tough all the time and it felt like we had to work even harder even though it didn't show at all in the table."
Fanny Lång signed with Djurgårdens IF after playing two seasons of football at IK Uppsala and one with AIK in Elitettan, the division just below Damallsvenskan. She describes herself as a player with a lot of speed and a good left foot. She thinks that Djurgårdens can take advantage of their bad season last year:
"No one is going to expect that we'll win every game this year. I think it'll be good for us. Hopefully, we can pull together better this season so we don't have to feel any panic about being relegated in the end. I'm looking forward to the season starting. As a football player, it is the games that gets you going and makes you want to work as hard as you do all the time."
Olivia Scough to captain Djurgårdens IF
Like any other team Djurgårdens IF have been waiting for the Damallsvenskan to start and when the Swedish Public Health Authority finally came with the message that the league could start it was greeted with a lot of joy and happiness from both the players and the fans:
"When we heard that we were going to start the league it felt awesome! We finally saw the light at the end of the tunnel. But on the other hand, the positive side effects of all this is that we have had the extra time to train. It feels like we are strongly prepared, both physically and mentally!"
Swedish national team player Olivia Schough will captain Djurgårdens IF this season. It remains to be seen if Scough's added experience can help the team to get better results this season.