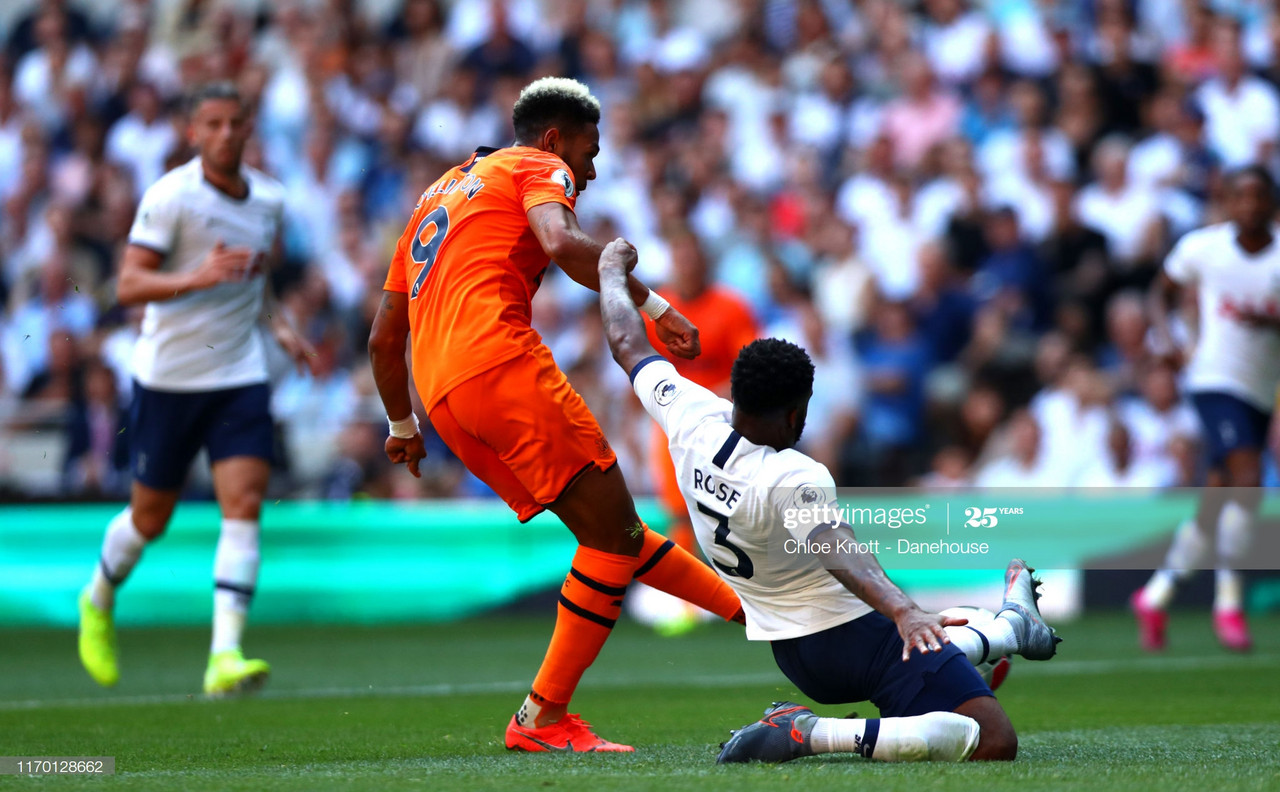 The summer of 2019 seems a little while ago now.
Certainly calmer and more simpler times, the back end of July saw scorching weather and the UK's mini-heatwave descended on us - just in time for pre-season football.
For Newcastle United supporters, it wasn't exactly the smoothest of runnings, with the appointment of Steve Bruce not made until mid-July. However,, rumours of substantial sums of money were being thrown around about potential additions.
One of which was United's 'marquee' signing, of the Brazilian Joelinton who was snapped arriving at a sun-soaked St James' Park.
When the inevitable leaked images surfaced on social media, excitement levels rose given the board had smashed their transfer record just months after it was reset for the first time in 14 years on Miguel Almiron.
The promising start and sharp decline
The big centre-forward initially impressed in pre-season and looked like he possessed the goal-scoring threat and predatory nous that United needed, given the absence of Salomon Rondon whose apparent wage demands were too high for a second coming.
When the real thing came calling, however, the early progress stalled and the speed and physical nature of the Premier League beared its weight and the 22-year-old struggled to gain a foothold as number nine.
But what might have been lost on outsiders was that the role he was asked to perform - score goals and lead the line - was something that was primarily foreign to a man who had a handful of seasons in Germany prior to his move to England, specialising in a wider position.
Whatever the two clubs agree on fee-wise is never the individual's fault but it quickly becomes their concern when things take time to come good, and as Joelinton's form struggled to pick up, he wore the criticism that comes with a number nine struggling to find the net.
But the conundrum was how to get out such rut, and it became an uncomfortable scenario for all involved, getting especially ugly when United squandered their lead at League One Rochdale in January. Thankfully he breached the scoresheet in the replay.
Naturally, a void in confidence can play a significant part in any sportsman's struggles, but given Joelinton's price tag, he was under the microscope like nothing before, and it probably didn't help his young family were about 5,000 miles away in South America.
It was no secret the task was to penetrate the box more, and the challenge Steve Bruce set was to make more direct runs and to feed off any scraps in the box when the service was scarce.
As winter turned to Spring, Bruce thought enough was enough and to ditch the defensively-minded 'five at the back' approach. United compromised a defender for an extra body further up the field, and despite only a shortened sample thus far, the results were looking promising.
Joelinton was still pinned centrally up front, but the isolation he struggled with so much was relieved with an extra body in attack, and there didn't seem to be a huge compromise defensively, with two clean sheets in the Premier League and one late concentration lapse at West Bromwich Albion.
It was early days in the respect of the team's new look, but it was looking better.
Empty grounds to be a helping factor?
When football returns at the top-flight in mid June, things are going to look so much different, as we all know.
As eluded to in an earlier piece, we won't know just how much certain players will respond to empty stadiums until perhaps a couple of games in, if they're affected at all.
Perhaps it's a dose of wishful thinking, but it might not be the worst theory in the world to expect a more relaxed Joelinton to reappear from the clouds that existed pre-coronavirus, which has halted the league for three months now.
Of course we'd expect a young and hungry striker to perform in front of any number, but they're still human and confidence is still a real thing. The empty grounds may well act as a release in immediate pressure, not just for Joelinton.
We all love a full St James' Park and hopefully the day we an return to that won't be too far away, but in the meantime, lets hope its vacant seats may actually bring about some positive outcomes.