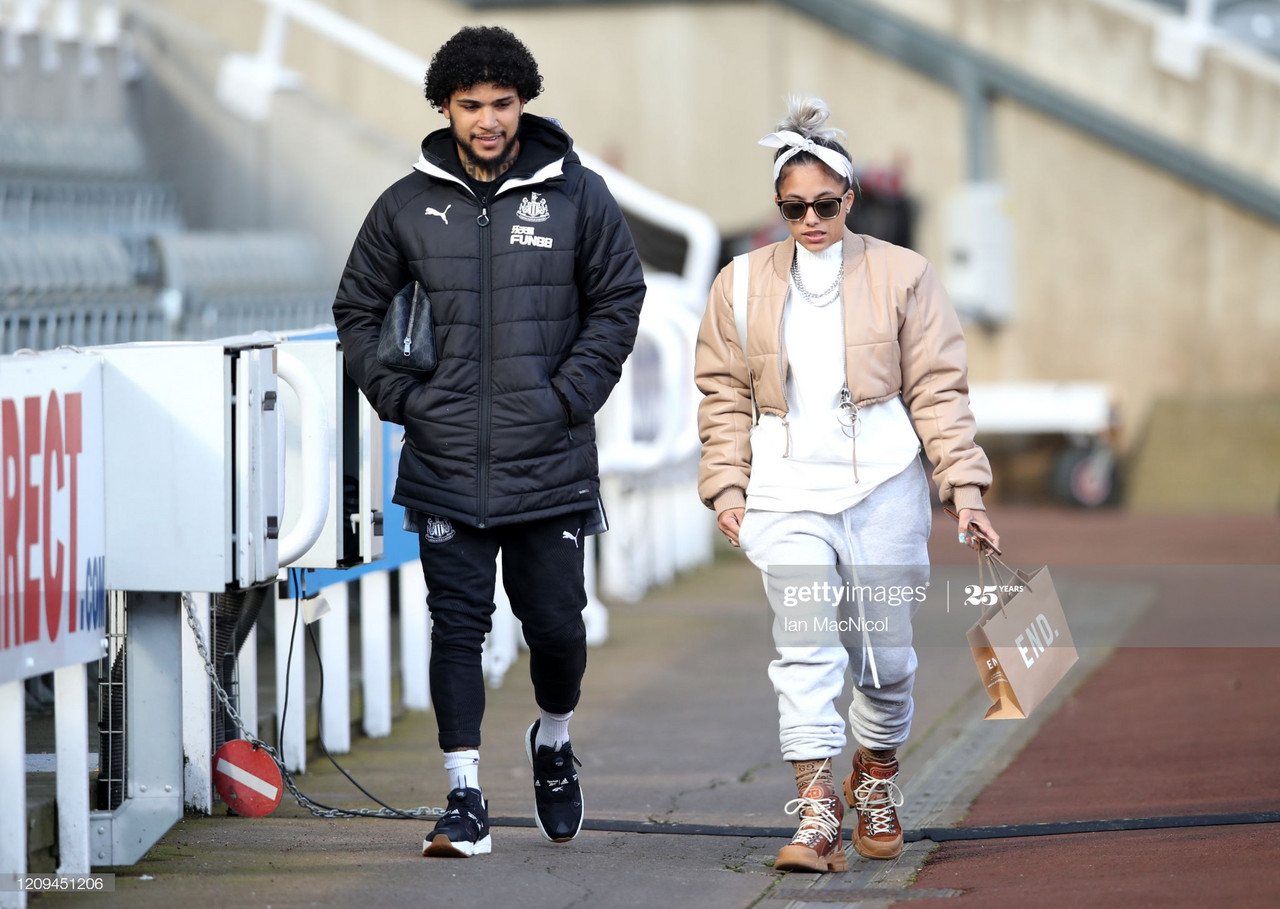 George Floyd was arrested on the 25th May after suspicions were raised that he was guilty of fraud.
If this is the case then that is fair enough that Floyd was arrested by the police. But what happened during his arrest is shocking and quite frankly an embarrassment for the US authorities and their morals.
It is believed that Floyd wasn't initially compliant and he was threatened with a gun. This is a known technique used by the US police force when carrying out an arrest.
Video footage clearly shows a police officer holding Floyd down to the ground and putting severe pressure on his neck which eventually proved fatal.
In the days after Floyd's avoidable death, complaints were made to the US police claiming that he only died because he was black so he was treated differently by the police. There have also been a number of incidents in the past where it is apparent that black criminals have been treated a lot worse than white criminals.
Over the weekend footballers in the Bundesliga showed their support for Floyd including the likes of Jadon Sancho and American Weston McKennie.
There was also support for Floyd in the Premier League with Newcastle United man DeAndre Yedlin putting out a strong message on his Twitter feed on Tuesday. Yedlin himself is also a black American.
What Yedlin said
Yedlin is clearly disgusted by the situation, like many people in the world right now, but what was also interesting was that he revealed that his grandfather says that he wouldn't feel happy to have his grandson back in he US due to the high level of racism in the country at the moment.
The right-back was born in Seattle and played for his local team Seattle Sounders until he moved to England to join Tottenham Hotspur in 2015. He also has 62 caps for the US national team and in his statement it is visible that he has pride to play for them, or at least he did...
Yedlin's statement read: "A couple of days after George Floyd's death, my grandfather texted me and told me he's glad that I am not living in the US right now because he would fear for my life as a young black man. As days have passed, this text from my grandfather has not been able to leave my mind. He was born in 1946, lived through the civil rights movement, lived through some terribly racist times in US history and now 70 years later he STILL fears for the life of his black grandchild in the country he and his grandchild were born in, in the country his grandchild represents when he plays for the United States, in the country his grandchild represents when he's playing in England. I remember being in elementary school and having to recite the Pledge of Allegiance which ends with 'liberty and justice for all'.
Every American needs to ask themselves is there 'liberty and justice for all' and if their answer is yes, then they are part of the problem. In no way are we asking black lives to matter more than white lives, all we're asking is we are seen as equal, as more than 3/5 of a man, as humans. My heart goes out in solidarity to George Floyd, his family, and all of the countless number of victims that have had their lives taken at the hands of meaningless police brutality."
It is clear to see just how passionate Yedlin is about this subject and the support he has received following this statement is overwhelming from the footballing community.
With Yedlin's comments about being told that he wouldn't be safe returning home, it could be interesting with regards to what the future holds in his International career.
He wouldn't be alone as a black player in the squad either with Gyasi Zardes and goalkeeper Sean Johnson being two of the fellow black players typically selected by manager Gregg Berhalter in recent international matches.
The response
Somewhat controversially, the German Football Association (DFB) decided to review the actions taken by some of their footballers over the weekend with rumours of potential punishment for those players who did show their support for Floyd.
Thankfully no action was taken but if anything had been done then there would no doubt have been a storm brewing criticising the DFB.
Football fans should probably expect more support to be shown for black people who have been treated in the wrong manner by the US police in the past with Seria A, La Liga and the Premier League set to restart in a matter of weeks.