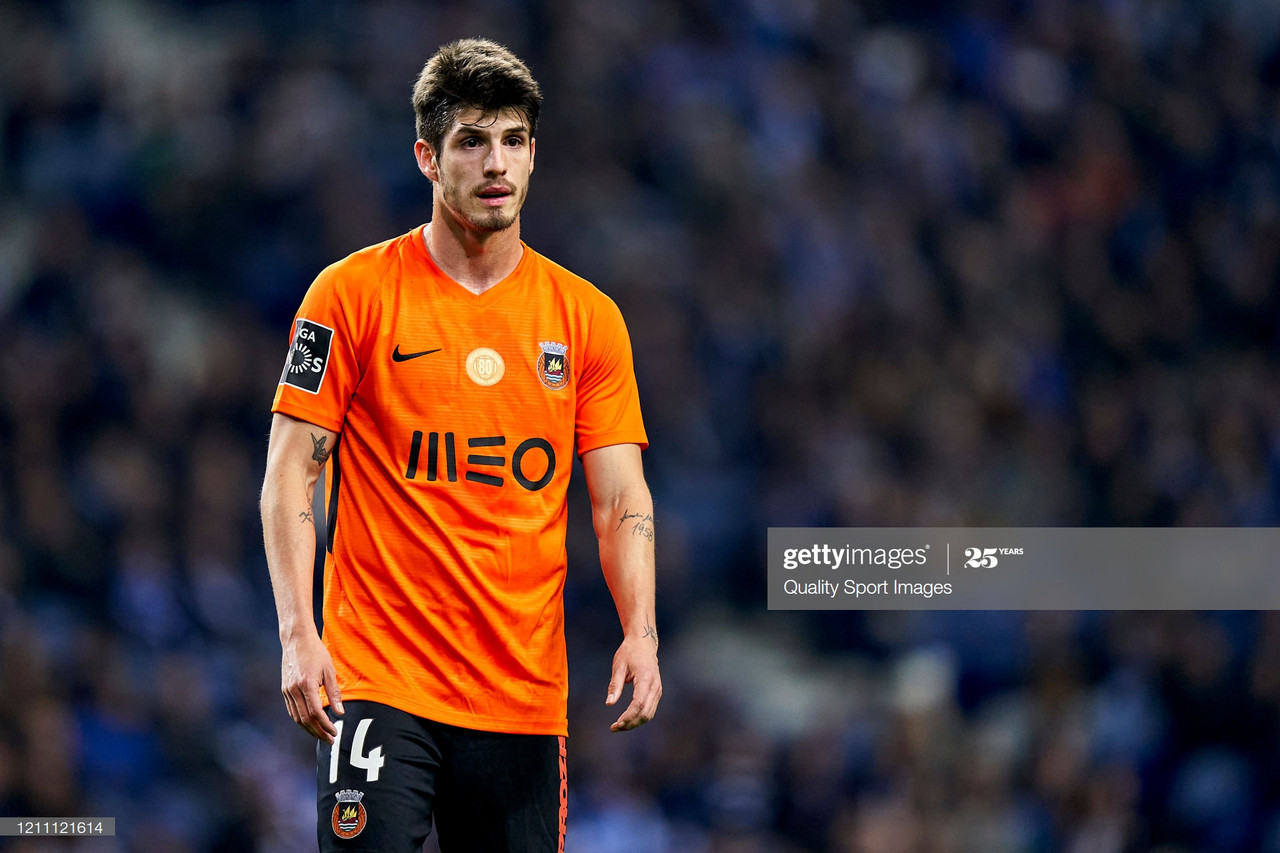 Lucas Piazon's Chelsea career has been almost non existent.
The now 26-year-old joined Chelsea as a 17-year-old but, 9 years later, has only made three senior appearances for the club.
The rest of his career has been spent on loan at several different clubs.
In fact, Piazon has had seven different loan spells since his £5 million move from São Paulo.
The club's he's been at have ranged from Reading to Eintracht Frankfurt.
Now at Rio Ave in Portugal on a two year loan, Piazon has impressed under the management of former Swansea City manager Carlos Carvahal.
In a rare interview with Goal, Piazon opens up about accepting his Chelsea career is all but over.
Lucas Piazon must find it difficult to settle into a club.
Constantly travelling around the world to try and find the right club and the right league must take a toll on both him and his family.
That's why, when the opportunity arised to join Rio Ave on a two year deal, Piazon jumped at the chance:
"I had a call from the coach, Carlos Carvahal, before I joined last summer," Piazon explains.
"He convinced me that it would be a good move for me.
"I was actually close of going to another Portuguese club but I decided on Rio Ave after I spoke to the 'Mister'.
"I signed for two years because sometimes one season is too short and you can end up having injury problems during the season and lose time. Then, when the season is over, you have to move again.
"Here, though, we have a talented group of players and Carlos and his coaching team are helping us have a good season."
Rio Ave are currently seventh in the Portuguese first division and the only way they're heading is up.
Piazon's performances have more than matched those of his teammates as he has become an important member of the team.
"I feel comfortable in my role in the team.
"Things are going well for us.
"Honestly, though, we always tried to take things game by game, not thinking too much about where we will finish."
"I became a man here in Europe"
Former Chelsea player turned assisstant loan player technical coach, Paulo Ferreira, has been keeping an eye on the progress of Piazon.
He is expected to be present when Rio Ave come up against Pacos Ferreira this weekend.
"He is the one closest to me," Piazon reveals.
"He speaks to me about games and he always tries to show me what I am doing well and what I can improve upon.
"I certainly feel I am a much more complete player now than I was in Brazil, where I didn't defend at all.
"In Europe, I learned to play in a lot of different positions and matured as a player, as well as tactically.
"I believe I arrived from South America as a kid and, slowly, I became a man here in Europe.
"I think that I can improve further, too. I am still only 26, so there is still space for growth as a player.
"It is hard to say [what I will become] in football I just want to finish this season well and see where it will lead me."