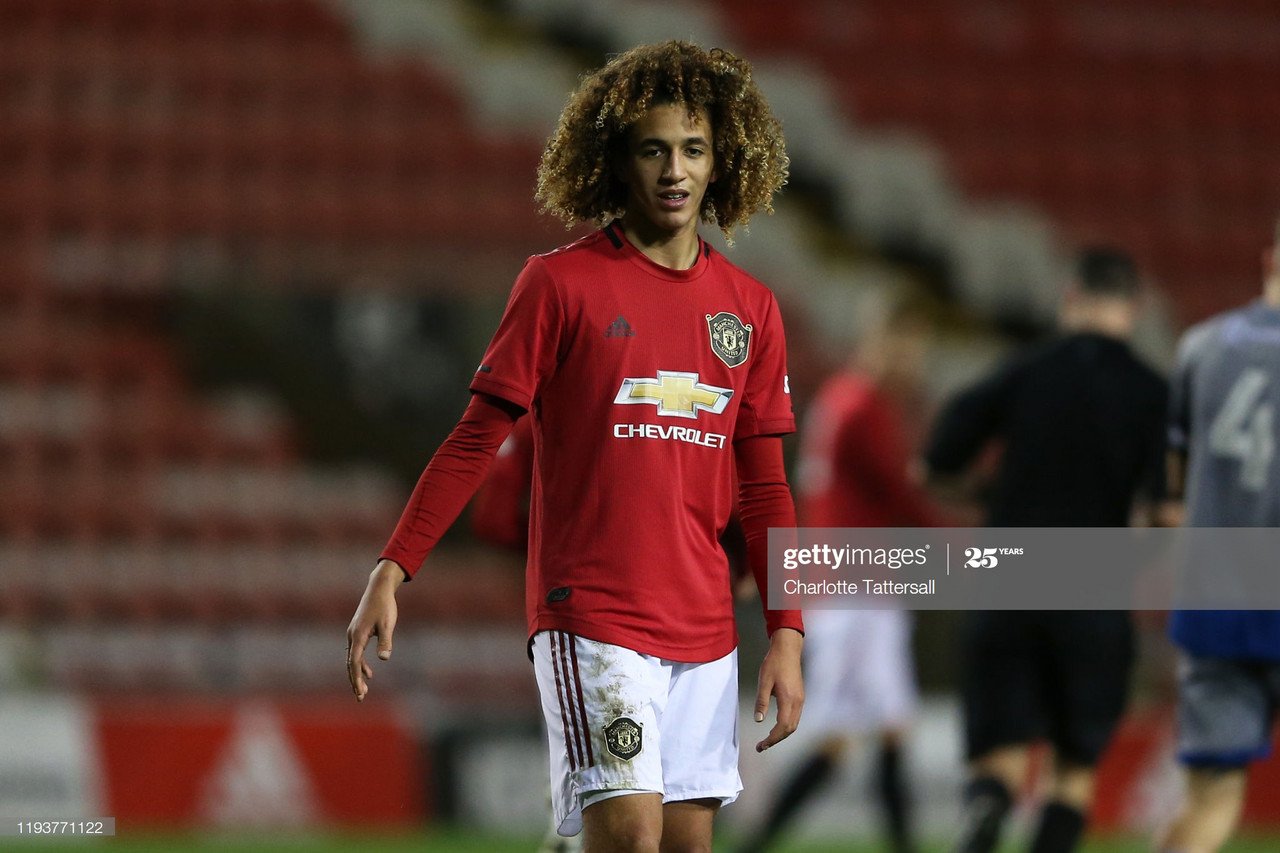 Hannibal Mejbri has drawn attention for his blond-tipped afro and his fine footballing ability since joining Manchester United in 2019 but this week he's been helping out with a charity fund.
The French midfielder was signed by United for a fee that could rise to €10m despite being just 16. He's developed well at the club already and there are very high hopes for Mejbri.
Mejbri donates signed shirt to raffle in home country
The Manchester United Foundation has partnered with 240 official Supporters Clubs across the world to donate money to worthy causes in the wake of the COVID-19 crisis.
The Foundation has decided to make donations of up to £1,000 to each Supporters Club with an immediate £500 donation and a promise to match any funds raised up to a further £500.
💖 Hannibal Mejbri, grand espoir français de Manchester United a offert son maillot dédicacé. Vous pouvez tenter de le gagner à cette adresse : https://t.co/QLPNAa9z4o pic.twitter.com/CcSekXPEh6

— EspoirsduFootball 💖 (@EspoirsduFoot) July 1, 2020
The Manchester United Supporters Club France have decided to donate the funds to Les Petites Bosses, an organisation providing moral, material and financial support to sick and disabled children in their day-to-day lives.
To help raise money, they are running a raffle alongside their fundraising efforts. First prize is a signed shirt donated this week by 17-year-old Hannibal Mejbri.
It's a kind gesture from Mejbri and it's good to see engagement between a young player and the supporters club from his home country.
Mejbri helps MUSC France to raise £1500 for charity
MUSC France are closing in on their initial target of £500 which will be matched by the Manchester United Foundation, meaning a total of £1500 already for Les Petites Bosses.