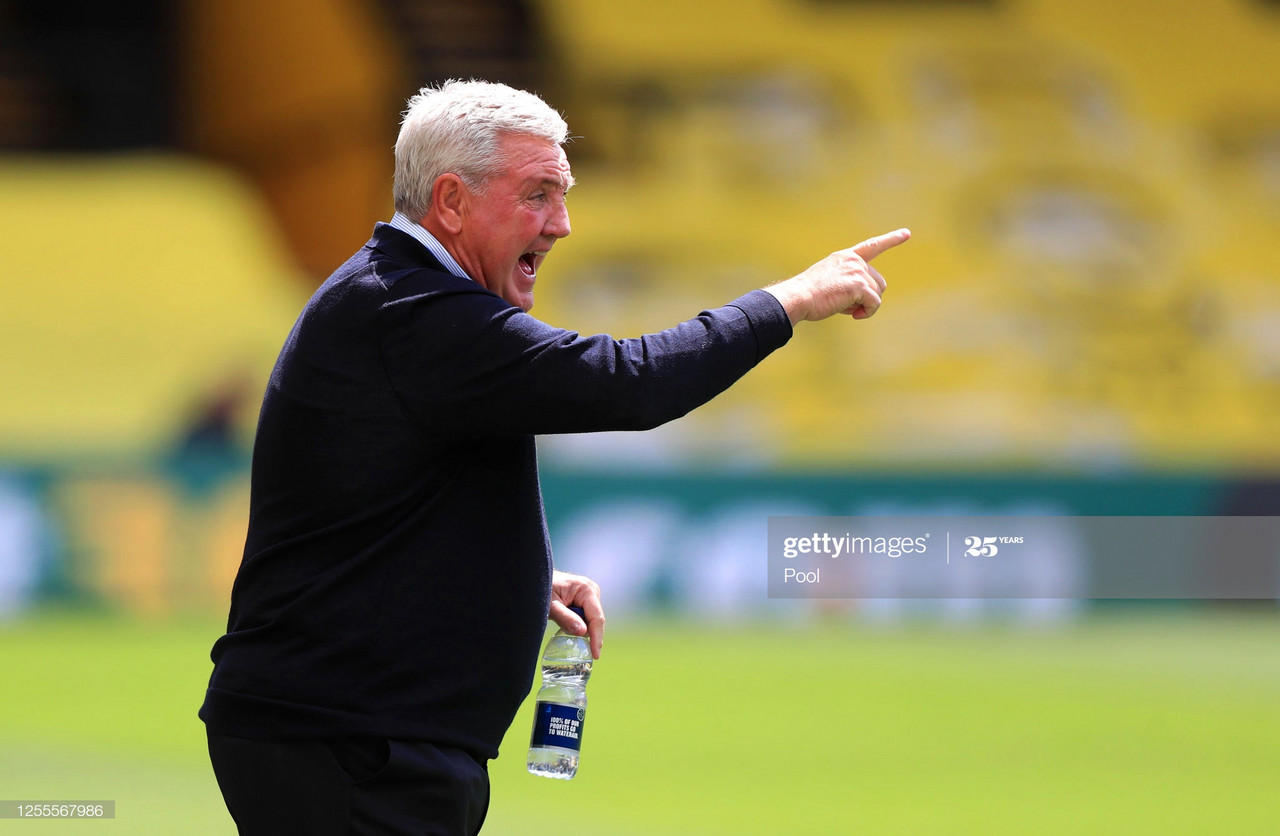 Newcastle United boss Steve Bruce believes that his side's defeat to Watford on Saturday afternoon was totally avoidable after a second half slump.
Having taken the lead through Dwight Gayle in the first half at Vicarage Road, the Magpies were well positioned to push on but they did anything but as they conceded two penalties in the second period.
This frustrated the Toon boss who was left scratching his head at the final whistle.
"We played very well in the first half," Bruce said.
"It was just the kind of response we wanted and we had a great chance to make it two.
"We said before the game that set-pieces would be the only thing that would hurt us because they're a big side but we conceded soft penalties and that was disappointing."
First half misses costly
As already mentioned by the Newcastle manager, his side should have scored more goals in the first 45 minutes after playing some positive football.
In something of a game of two halves, misses such as these are costly in the Premier League and Bruce was only too aware of this.
"We had a couple of great opportunities in the first half," the Newcastle boss admitted.
"Allan (Saint-Maximin) broke through and those sort of moments are big in Premier League games.
"The second half penalties were soft and the first one was the big turning point in the game and it gives them a bit of momentum."
Questionable refereeing decisions
Bruce's anger towards the two penalty decisions was clearly evident and he made a point of recognising just how big these moments were in how the game played out.
​​​​​​​Referee Craig Pawson was quick to give both penalties and was not advised to use his pitch side monitor for either decision.
"The people working VAR go along with it because the referee gives it," said Bruce.
"Similar things happened last week and I think that the referee should have come over to use his monitor here.
"I think we need people to be more responsible instead of asking people sat in a studio who just go along with it. What's the point in having VAR if it's not being used properly?"