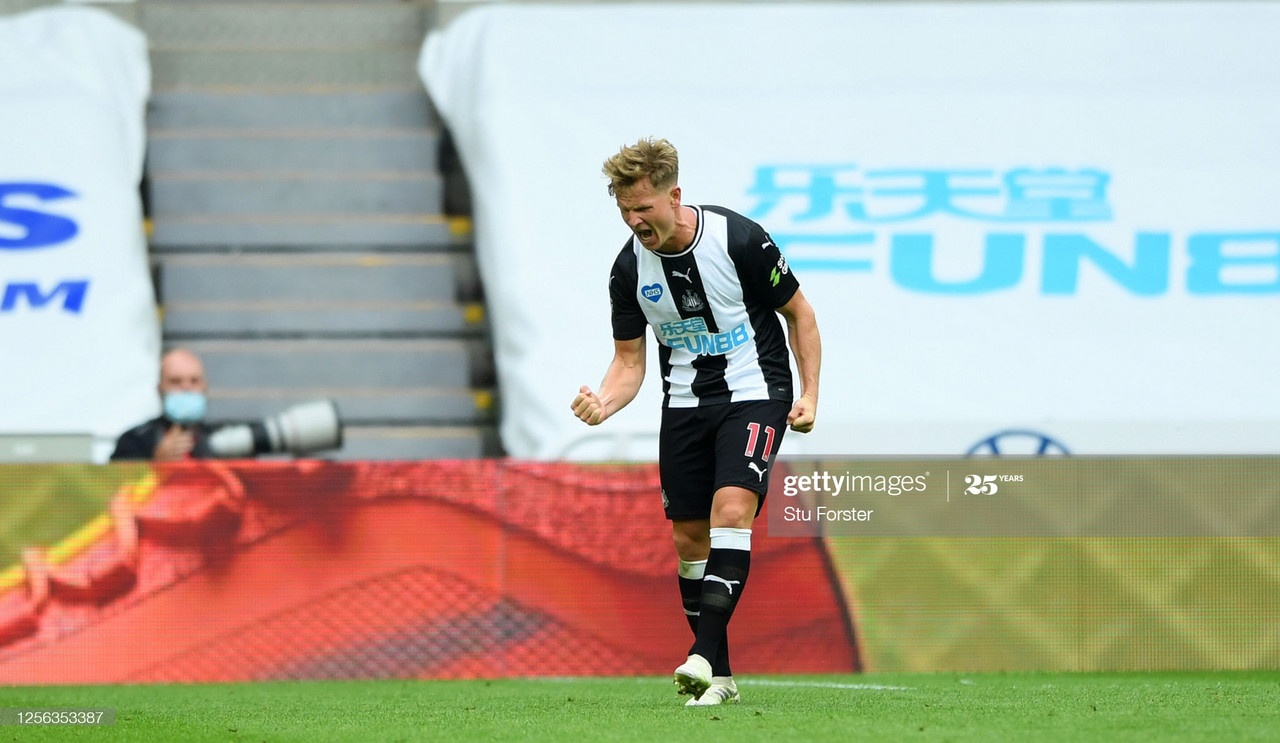 Newcastle United winger Matt Ritchie scored a goal which would have been worthy of taking victory in any Premier League match against Tottenham Hotspur on Wednesday night.
However, his stunning strike could only bring his side level for a matter of moments as poor defending undid the Magpies against a Spurs side looking for a spot in Europe next season.
Ritchie's goal was the standout moment in the match for Steve Bruce's men but the Scotland international believes that Newcastle deserved more from this outing.
"We're frustrated because we performed well," said Ritchie.
​​​​​​​"We were certainly in the game and 3-1 doesn't tell the full story because we dominated the first half and got caught out for trying to play in the second.
"We can play well but if that doesn't get you a result it's no good."
Improvement but still not enough
Following some poor recent showings against Manchester City and Watford, a response was needed from Newcastle against Spurs.
Many supporters feel that there were several signs of this but Ritchie struggled to think positively with a result being the priority.
"You want to win points and try and move up the table," the wide man said.
"We performed well which was haven't done for the last few weeks so this was a shame to lose.
​​​​​​​"We want to improve going into next season as we know that if you don't take your chances you get punished in this league."
Bittersweet goal
Having scored a screamer which left Hugo Lloris with no chance in the Tottenham goal, any player would be feeling delighted but with Newcastle failing to keep Spurs out again it was hard to take the positives.
There was some self-pride from the former AFC Bournemouth man though after he missed the first half of the season with an injury.
"It was a good strike and I'm pleased with it," Ritchie admitted.
"It's been a frustrating season for me and I've probably only played five or six games so it was pleasing to score a goal.
​​​​​​​"At the end of the day it's counted for nothing so it was no use to the team."