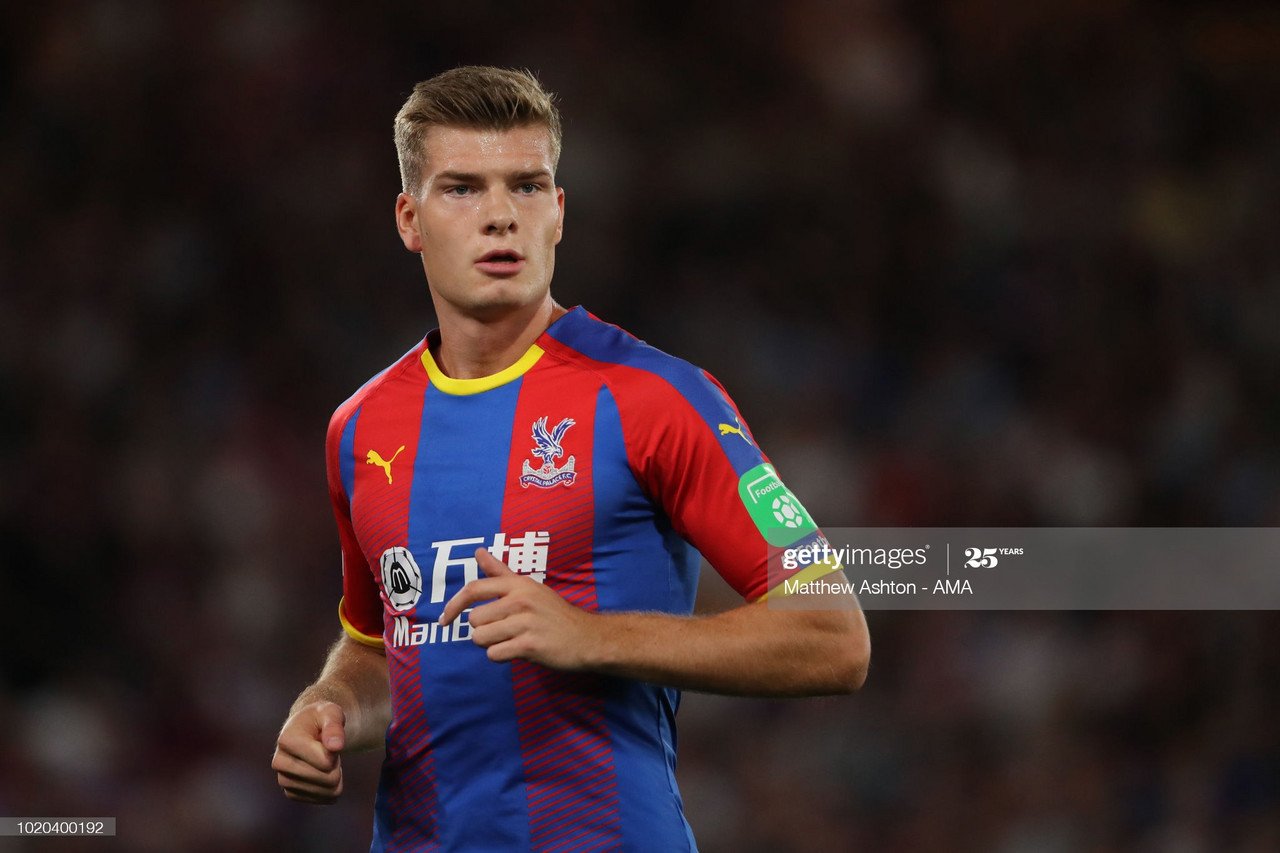 When Crystal Palace signed Alexander Sørloth from FC Midtjylland during the January transfer window in 2018, there was a quiet sense of optimism going around Selhurst Park. The Eagles had been desperate for a consistent number nine since they were promoted back to the Premier League in 2013.
Unfortunately, things went south for the Norwegian striker. He didn't score a single Premier League goal, with the lone highlight from his brief stint in South London coming when he scored the winner against Swansea in the second round of the Carabao Cup.
Less than a year later he was shipped out to Belgian side K.A.A Gent until the end of 18-19 season. It wasn't a standout campaign for the big Norwegian, as he managed four goals in 19 matches. It was a stint that was unlikely to inspire Roy Hodgson into giving him another chance, and certainly not a season that would suggest he could lead the line for an ambitious Premier League club.
Sørloths breakthrough
In August 2019, he signed for Turkish Süper Lig club Trabzonspor on loan until the end of the 2020–21 season. This move would have gone better than Sørloth could have ever expected. It was a move that was so successful that, before the season was stopped due to lockdown, he was being linked with a move to Real Madrid.
He spearheaded a Trabzonspor side that pushed İstanbul Başakşehir right to the very end in Turkey's top division, eventually finishing second. His 24 goals secured him the golden boot ahead of former Newcastle United striker Papiss Cisse.
Short-sighted Palace?
As part of his contract with Trabzonspor, a buyout clause of £5.5 million was inserted into the deal. It was a surprising move from Palace considering how little they had seen the player. What they did see of the striker wasn't great, but it still seems like they made a rash decision when agreeing to terms with the Turkish side.
There have also been suggestions that the system Palace were playing him in wasn't ever going to be able to get the most out of him. Sørloth is a striker that thrives on attacking football and works most effectively in a system where he is getting fed the ball consistently.
The lack of creativity and potency that Palace possessed up top meant that Sørloth was never really going to get a chance to show what he was capable of. To add to that, playing him out of position and limiting him to 20-minute cameos meant that he never gained the confidence that a Premier League striker so desperately needs.
What next?
It now looks certain that Sørloth won't be returning to Palace. With interest getting bigger after a strong finish to the season, Trabzonspor would be foolish not to activate the buyout clause in his contract.
In the last week, rumours have been floating about interest from Italy, with Napoli prepared to splash out £22 million for the Norwegian. However, for the clause to be activated, Sørloth must play at least 50% of Trabzonspor's games in the 20/21 season. Providing he stays fit, this should be no issue, and the Turkish club look set to make a tidy profit to the chagrin of Palace fans.