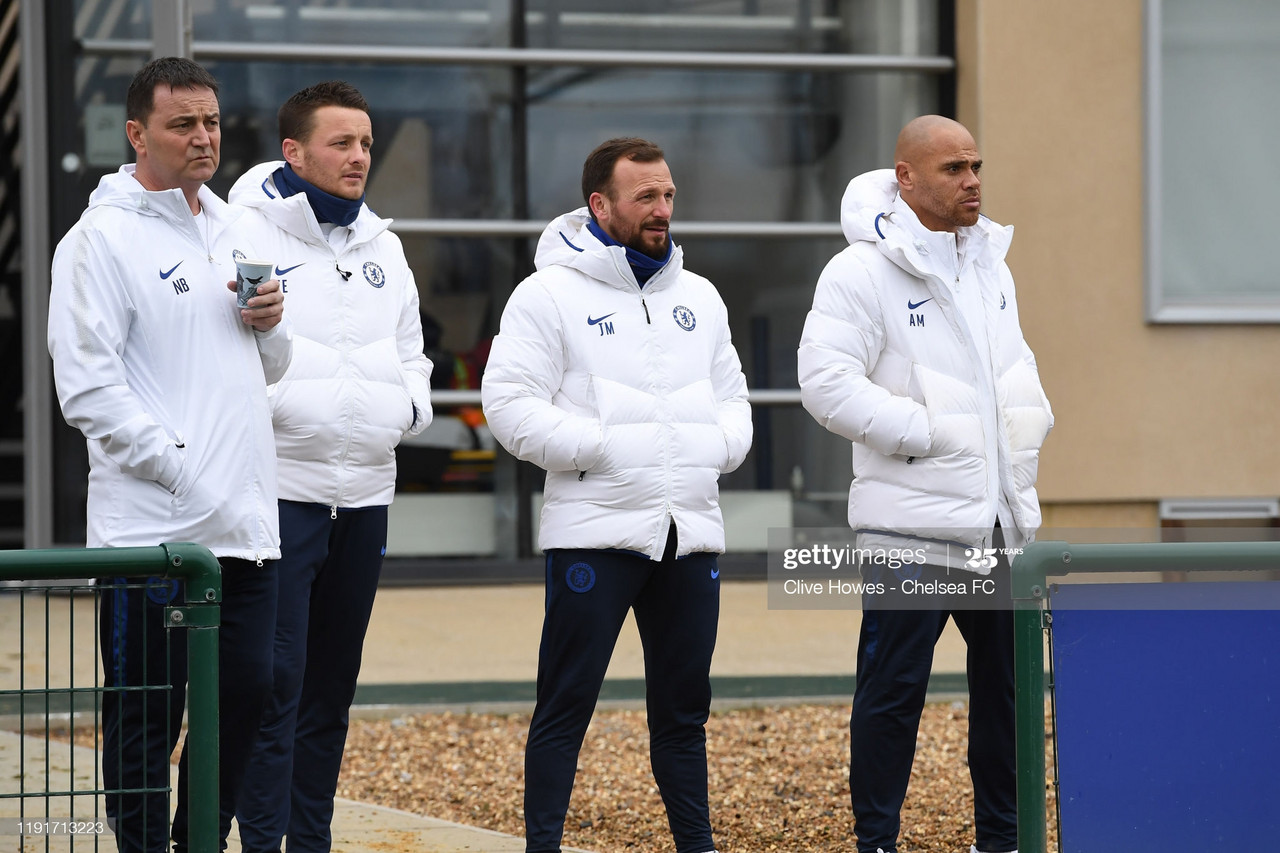 The name Neil Bath will not be familiar to many people. His terrific work for Chelsea Football Club behind the scenes has not gone unnoticed this season after winning a prestigious award.
His job role is Chelsea's head of youth development. The 'Eamonn Dolan' award has been given for his efforts after working with young players at the club.
Receiving the award at last night's Premier League virtual academy awards, the accolade was established in memory of the former Reading manager who passed away in 2016 with cancer.
Revolutionising academy football
Bath joined Chelsea in 1993 as part of the schoolboy coaching staff. The academy manager has witnessed 45 senior debuts during his tenure since 2004. Eight of these debutants came during Frank Lampard's debut season in management.
"I am really pleased about the award", told Bath. "Receiving an award like this, it comes from the efforts the team set-up. I am very happy to have been given this award but also, I receive it on behalf of all the staff and players at the club.
"I am very proud because it is an achievement for playing a part in the development of youngsters. Also, it is the satisfaction of watching these young players grow at the club."
During the Bath era, he has overseen the clubs most successful period. Winning the F.A. Youth Cup in 2010, 2012, 2014, 2015, 2016, 2017 and 2018. Before this period, the last winning youth cup was in 1961.
As well as becoming triumphant in the youth cup, other trophies include winning the Under-21s Premier League in 2013/14. The club also won back to back UEFA Youth League titles in 2014/2015 and 2015/2016.
Hard work paying off
The fact that 29 per cent of Chelsea's Premier League minutes this season have come from academy graduates, this highlights Bath's magnificent work.
"We have strived for players to get first team minutes over the years. However, under the current set-up with Frank, he has been prepared to play these youngsters. It has been an incredibly successful season.
"I feel it is a timely award because the minutes the young lads have had this season, it will be the most we have had in modern history."
The Premier League Academy awards has been running for three years now. The debut year was held at Cobham, Chelsea's training ground, when everyone in attendance learned the influence of Dolan. He was regarded very creative, initiative and a mentor to all. He passed away at the age of 48 after a battle with illness.
"Eamonn was a man I knew well. We would always meet prior to kick off when we played each other. We would reach out to each other during the year to catch up.
"He was very passionate about developing people as well as players, but also people. To receive this award makes me very proud."