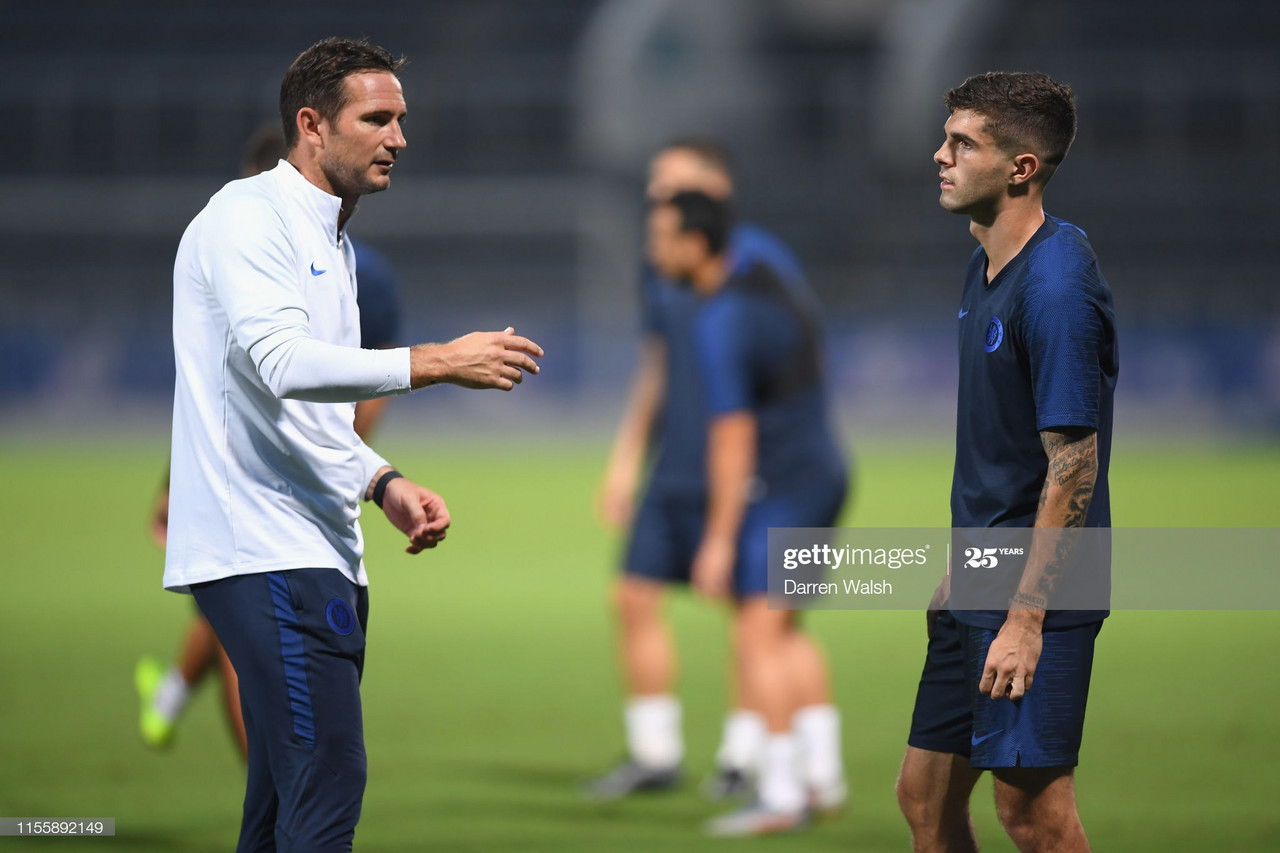 Earlier this season, the US men's team's general boss Brian McBride was a visitor to Cobham to see Christian Pulisic, as he checked up on the young American's progress at his new club whilst he was recovering from injury.
The former Fulham striker was quick to praise Chelsea boss Frank Lampard about the way he's integrated Pulisic into the squad, saying that having a manager who's played at the top level has been important for Pulisic's development.
"I think that's the good thing about having a manager who has played the game at such a high level, because Frank was very patient with Christian at the beginning," explained McBride.
"Christian's moved over to a new country, joined a new team and had to establish himself in a new league. There could have been the pressure there on him to deliver straight away but Frank understood that he needed to have time to adapt.
"Then when the time was right, Frank really let Christian loose. You could see before the injury he was really sharp, he was quick on his heels and he was hurting opposition defenders."
Impressed with start to new life
McBride then spoke about how impressed he was with the linkup between Pulisic and Tammy Abraham.
He said that Pulisic providing Abraham with top quality deliveries during games showed how good the relationship was between the Chelsea pair, but the injury came at a bad time for the former Borussia Dortmund winger.
"He seemed to really find a good bond with Tammy too," added McBride.
"He was supplying him with good deliveries, and he was able to run off him and link up well. So, the timing of the injury was very unfortunate, not only for Christian, but for Chelsea too."
Relationships at the club
Speaking on Chelsea's official US podcast 'Mike'd Up', McBride was asked by the show's hosts Mike Ruiz and Chris Wittyngham what his relationship with Chelsea is like.
''My relationship with Chelsea has been really good," said McBride. "It was nice to get over to the UK to visit, along with a few other clubs, before the lockdown started. I had lunch with Petr Cech and we talked over a lot of things.
"I also met with the club's medical team, as I came to Cobham at a time when Pulisic was in rehab, so the relationship is very good.
"I've been really pleased with the communication we've been allowed with Chelsea and we've been able to monitor Christian's progress throughout."