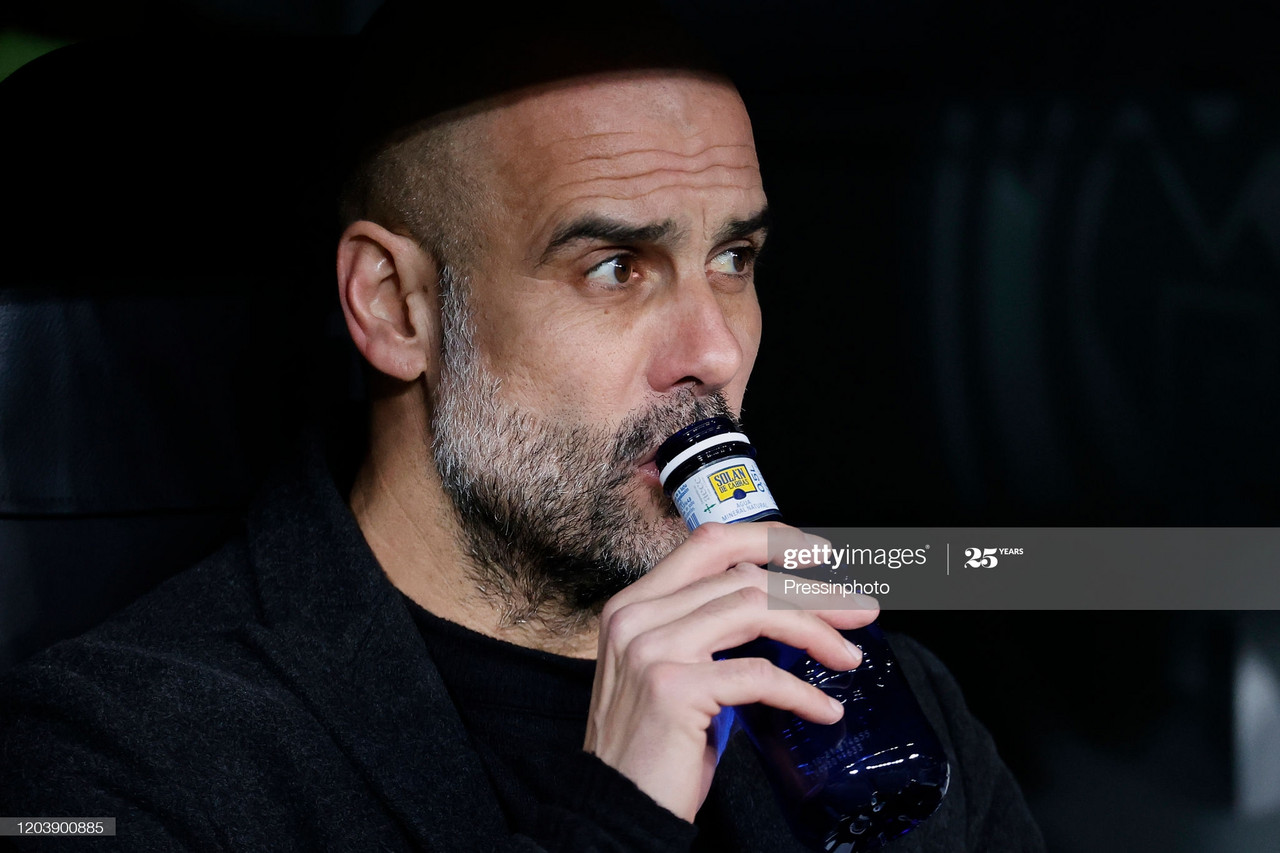 Pep Guardiola has confirmed that Manchester City centre-back, Eric Garcia does not want to renew his contract as the Blues' boss addressed the media ahead of Friday's Champions League tie with Real Madrid.
Guardiola said: "He [Garcia] announced to us that he doesn't want to extend [his contract]. We want it but he does not want to extend it so I imagine he wants to play in other places."
Pep Has Eyes on The Prize
Looking ahead to the Champions League, the Blues' boss expressed his side are hoping to go all the way in this year's competition: "We want to win the competition for sure. We have to beat Madrid and teams like Madrid if we want to win. We have to beat them tomorrow and then it's the next rounds."
He added: "I have the feeling today that we are ready to play the game tomorrow and do a good performance and win the game. That is my feeling, we are ready."
A Tactical Battle Ahead
Guardiola also commented on what he expects from his opponents in Friday's second leg: "It is difficult to know his [Zidane] tactics. When you think you know, he will come up with something different. We have watched all of Madrid's games since La Liga restarted and spoken about how we think they will start, but what we've done more of is talk about what we can do."
The Spaniard also commented on his own tactics: "The way the game develops dictates your approach, we want to impose our own game. If that means defending or countering. What we want to do is hurt Real Madrid and show the quality of our players. I hope we prove Courtois is in good form by testing him lots of shots."
Aguero Still Ruled Out
Guardiola also confirmed that front man, Sergio Aguero will miss the clash, after failing to recover from an injury sustained in his side's 5-0 win over Burnley six weeks ago: "Sergio is in Barcelona and he is getting better. I spoke to the doctors and everything is what we thought. Hopefully he can be back with us but I don't know."