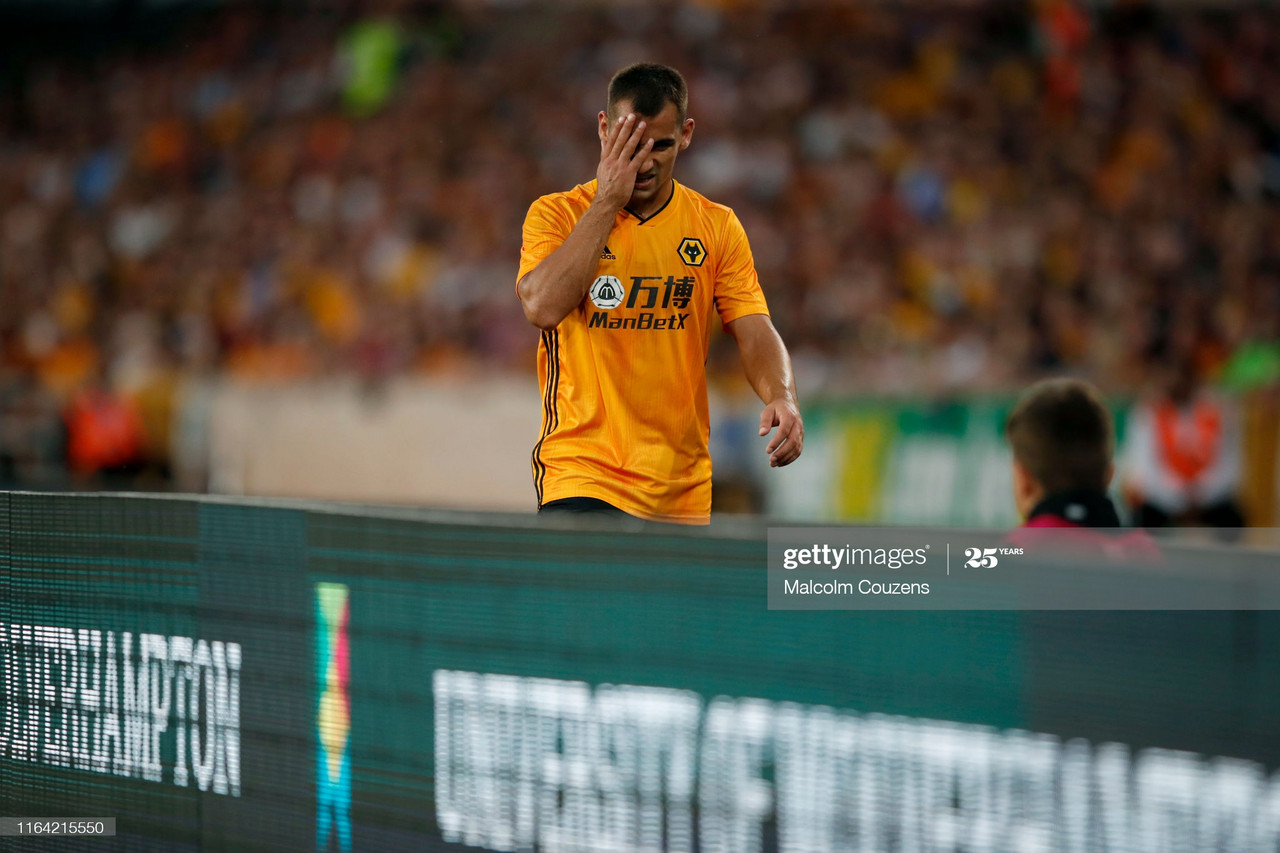 Jonny Castro Otto picked up an injury to his right knee against Olympiacos and had to be withdrawn from the action. Wolves quickly booked him in for an operation as he had injured his anterior cruciate ligament and left the Molineux that night on crutches.
Injuries such as these usually take six to nine months to recover from and usually have a large impact on the player when they return from the injury. Zlatan Ibrahimović suffered a similar injury when he was playing for Manchester United in 2017, which kept him out for 210 days, almost 7 months.
It is understood that Jonny's procedure went well and that he will begin gradual rehabilitation with the hope that he will be able to return to action sometime next season. This is the first step in a long road to recovery for the 26-year-old.
Wolves will be hopeful that Jonny returns as quickly as possible as he is and has been a huge part of Wolves' play both offensively and defensively in his time at the Molineux.
Jonny Otto has played 87% of all minutes for Wolverhampton Wanderers in the 2019/2020 Premier League season contributing two goals and two assists and is a vital part in the way that they play so club doctor Matt Perry will be keeping a close eye on his progression in the upcoming months.
Vinagre to take his place
Although Jonny Otto will be a huge miss for Wolves, it is a huge opportunity for youngster Ruben Vinagre who is most likely to fill in for him. Vinagre has shown signs of being a future star when he has featured for Wolves, showcasing his skills while going forward and his ever-improving ability defensively. With Jonny being out for the foreseeable future, this could be a huge chance for Vinagre to break into the first team and really make a claim that this is where he belongs.