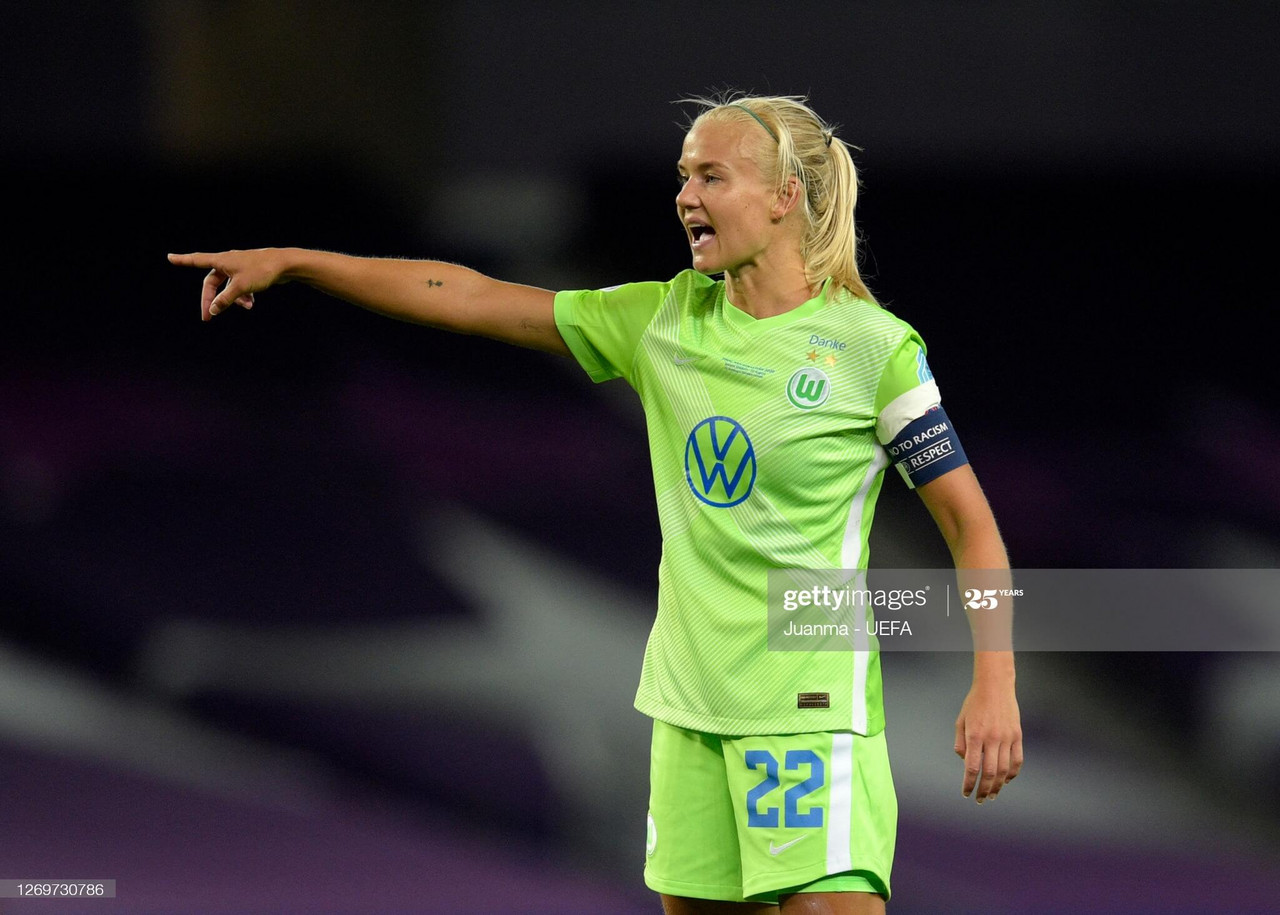 Chelsea have today announced the landmark signing of Denmark international striker Pernille Harder from VfL Wolfsburg, one of the world's best players.
Just this week, Harder was named as Germany's women's footballer of the year in the annual Kicker awards by journalists in the country, and she was awarded Niedersachsen's footballer of the year earlier in the season, an award contested by both male and female players.
With the striker under contract with Wolfsburg until the end of the 2020/21 season, the deal commands a transfer fee which is rumoured to be in the region of €300,000, a record for a Frauen-Bundesliga transfer.
One of, if not the best striker in the world, Harder scored 27 goals across her 22 league games last year for the Wölfinnen and will play a large role as Chelsea aim to defend their Women's Super League title.
Harder's contract will see her play with the West London club for the next three years.
'I couldn't be more happy'
On signing for Chelsea, Harder said:
'I'm extremely happy and extremely excited to get started, to finally be here and be a Chelsea player. I couldn't be more happy.
'I'm excited to just play for such a big club, to play with so many amazing players and to also be playing in the league [Women's Super League]. The English league, it's so exciting at the moment and I'm really looking forward to it.'
'Pernille is one of the best players in the world'
Speaking to Chelseafc.com when the transfer was announced, Chelsea manager Emma Hayes said:
'Pernille is one of the best players in the world. Her record at Wolfsburg and Linkopings, as well as internationally with Denmark, shows how valuable she has been to her teams.
'She is a fantastic team player who wants to take her game to the next level. She chose Chelsea as the club that can push her to that level. She can play for any team in the world, but she chose us.
'She chose the players, the staff, the environment, the playing style. You can't get a bigger compliment than that from one of the best players in the world.'
More to follow