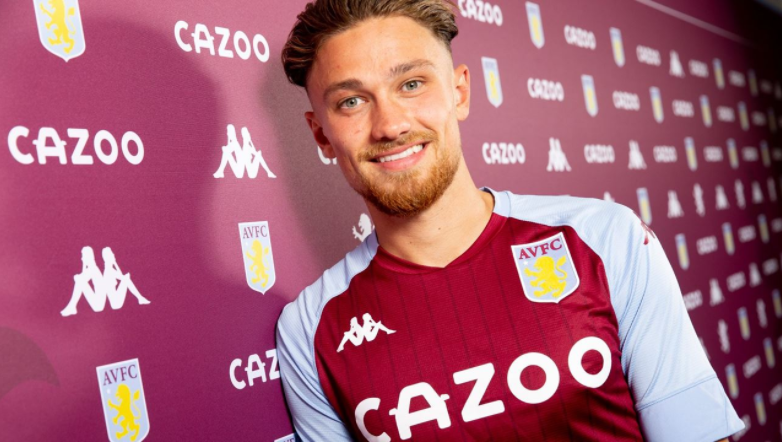 Whilst Nottingham Forest won't be playing Premier League football this season, Matty Cash will be - after signing for a fee believed to be in the £16m region, the 23-year-old will provide some much-needed competition in a variety of positions.
Cash made his first team debut in a 4-3 win against Burton Albion in the Championship in the 2017/18 season, days after signing a three-year deal for the two-time European champions.
Despite starting his career on the wing, Cash was reinvented as a fullback under Sabri Lamouchi at Forest last season. With attributes such as his speed and skill on the ball, it came as no surprise that Cash was moulded into a full-back. He epitomises everything the modern full-back should aspire to be in the English game.
Goal contributions are an important facet of being a full-back - players like Trent Alexander-Arnold and Andy Robertson have changed the game in that respect. Cash proved last season that he's capable of acting as that influence at full-back...
Making 42 appearances last season, Cash created 46 chances for Forest, scoring three and assisting five in the Championship. Cash boasted an impressive 70% pass accuracy and also delivered 159 crosses.
Cash creates many chances on the overlap, but also underlaps the winger well, which is demonstrated in his goal contributions last season. Previously operating as a winger, Cash has the intellect on when he can venture into the box - an attribute which is very much needed at B6.
Cash has, at times, been criticised for his defensive play, which is understandable - at times his positional sense was questionable at best last season, but that's to be expected when learning a new position. Despite this, he boasts an impressive 76% tackle success rate, with 110 successful tackles, 45 blocks, 57 interceptions and an impressive 125 clearances last season.
Compared to Villa's current right backs, Frederic Guilbert made 74 tackles, with a tackle success rate of 58%... the Frenchman managed two blocked shots, 49 interceptions and only 62 clearances in 25 Premier League appearances last season.
Ahmed Elmohamady, who's entering his last year of his contract at Villa made 18 Premier League appearances last season - and made 74 tackles, with only a 47% tackle success rate. He only managed to block one shot, made 13 interceptions and only 22 clearances.
It's clear as day that Matty Cash is undoubtedly an upgrade on both Gilbert and Elmohamady, and offers the option of playing on the wing for Villa.
Cash spoke with VillaTV about signing and glowed with an aura of positivity after signing, stating that Villa was the only place for him:
"My agent rang me and said that Villa were interested, and immediately it was the place I wanted to come to. I said, 'don't even worry about anywhere else, I want to come here and play'.

"It's such a big football club, from the fanbase to the stadium. Every time I played at Villa Park before it just sold itself to me.

"It's a very proud moment for me and my family, and I can't wait to get started. Playing for such a big club is going to be brilliant."
Such positivity radiated from the player can only be a good thing, there's plenty to like about Cash... From his lung busting forward runs, to big tackles and goal contributions. Matty Cash is ready to make a big splash in the Premier League in the upcoming season.