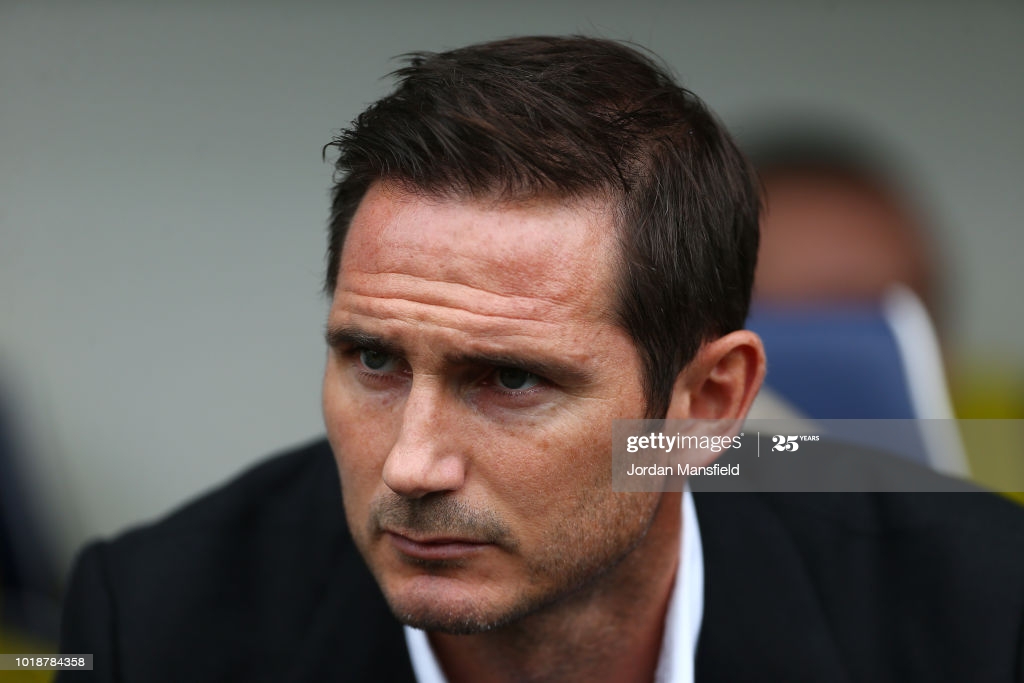 After last nights defeat to Tottenham Hotspur, Chelsea fan's on twitter were starting to doubt Frank Lampard's reign at Chelsea but do they have any right to question his leadership?
One of the reasons people are asking questions about Lampard's future at the blues is because the team are lacking consistency not just in performances but in the sides.
If you take any title winning side the line up, they put out is often very predictable and something which is even more predictable is the formation they are going play for example Jurgen Klopp's Liverpool will line up with a 4-3-3, same as Pep Guardiola's City and under Antonio Conte Chelsea would play a 3-4-3. However, last season we played three different formations including 3-4-3, 4-2-3-1 and 4-3-3.
Too many minutes for Mason Mount?
Majority of fans will agree since Mount broke into the side, he has been an exceptional talent, but is Frank putting too much pressure on him at a young age. Mount played 37 out of the 38 premier league games last season and has featured in all 3 Premier League games this season.
Lampard stresses the importance for healthy competition throughout the squad but is it actually healthy competition for Mount to start every game, surely competition in the squad would thrive better if he was rested more and other players were given an opportunity to start.
Despite all this pressure put on Mount's shoulders he has performed exceptionally and is vital to Frank's system because he has consistently been pressing defences a lot more than the players around him.
Defence all over the shop
Chelsea's defence has been very poor under Lampard, with Kepa conceding 8.4% of the goals Chelsea have ever conceded in Premier League history. Cesar Azpilicueta has still kept his consistency but after turning 31 he is losing his pace and is having to adapt his game. Reece James has started to break into the side but still doesn't look like the complete package often being caught too high up the pitch.
Chelsea have failed to establish a solid and consistent centre back partnership rotating between Kurt Zouma, Andreas Christensen, Fikayo Tomori, Antonio Ruidger and now Frank will have to try fit Thiago Silva in there as well.
The constant rotation in centre backs means they struggle to form a strong partnership something which has proven to be a key ingredient in title winning sides.
Why Frank must be given time
Lampard is still young and inexperienced, however he over achieved last season getting the blues to 4th place despite having the transfer ban. His performances aren't perfect but he is still learning and is playing entertaining football something, previous Chelsea managers have failed to do.
Lampard is still trying to figure out the best tactics for him and the team, which is a very hard job and won't just happen over night especially in a transitional side Chelsea currently have.
Klopp didn't just go straight into management and become one of the best overnight, in fact the year Klopp started managing was in 2001 the same year Lampard moved to Chelsea as a PLAYER, so in conclusion Lampard needs time he isn't going to get it perfect overnight and has already been exceeding expectations and will continue to do so as long as he is given time.
Frank knows the pressure, and expectations on his shoulders, which is shown when he featured on Sky Sports Monday Night Football in 2015 when asked about the amount of managers Chelsea go through he said "Chelsea is a unique club, we all know the struture of the club. I think there is such a desire to win and a pressure."
Frank knew what he was signing up for when he joined the blues and he has such a love for the club that if he wasn't confident he would succeed he wouldn't of taken the job.