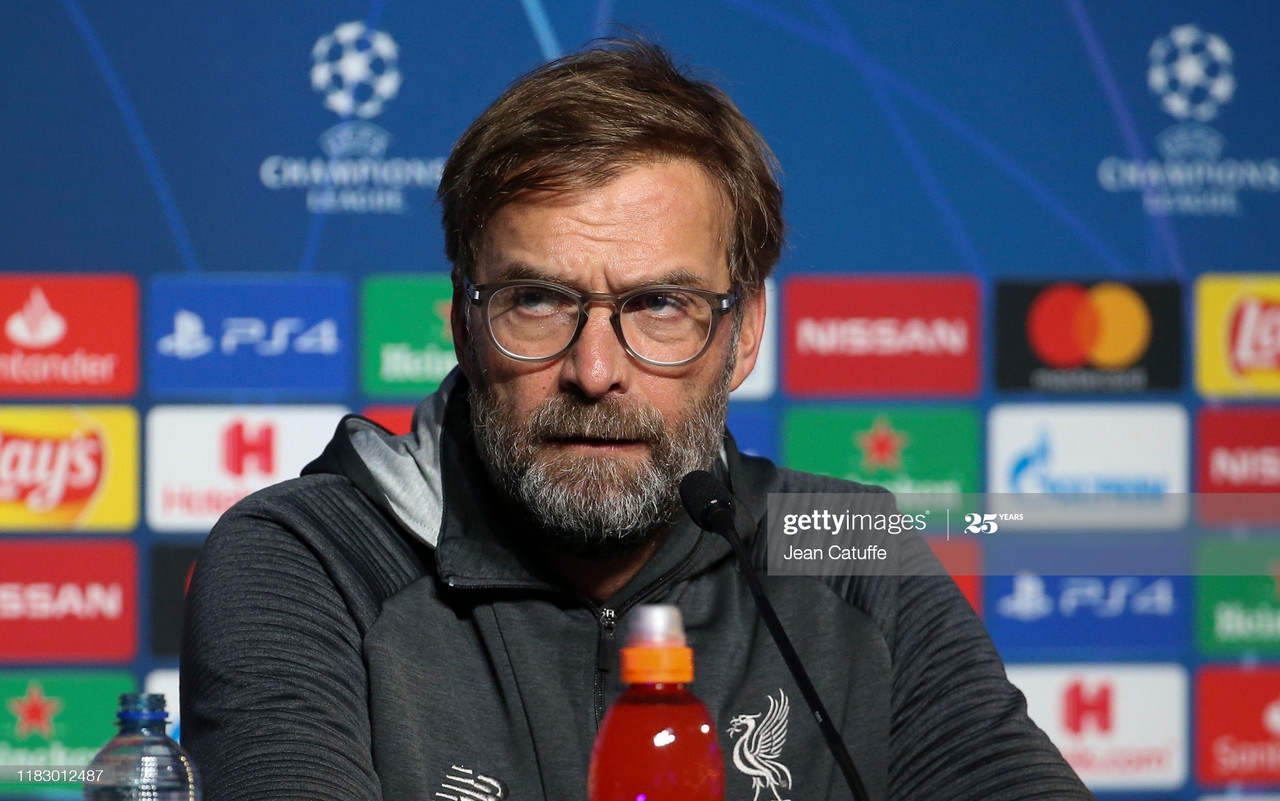 Liverpool face Ajax on Wednesday night at the Johan Cruyff Arena in their opening game of Group D. It will the Reds' first game in Europe since they were eliminated by Diego Simeone's Atletico Madrid side back in March.
Liverpool go into Wednesday's game without Virgil Van Dijk, Alisson, Thiago and Joel Matip.
Jurgen Klopp admitted that he shared the same thoughts as Georginio Wjnaldum regarding Everton's serious foul play during Saturday's Merseyside Derby
''I see it similar to my players. Both challenges were difficult to accept...Usually, players try to play the ball but not in these two challenges."
Klopp didn't stop there on Van Dijk talk...
"First Michael Oliver doesn't see it, which I don't understand. Then VAR forgets the rules. I think we all agree that if you do something wrong, you have to deal with the consequences. Now only two people deal with the consequences, Virgil and Thiago."
Klopp was asked about the potential faces who could cover for Van Dijk during his absence, and if he had any regret over not strengthening the position during the summer
"We went into season with 3 CBs on Fabinho. Difficult to have 4 world-class CBs. It's not a position you rotate too much''
The Liverpool boss was tight-lipped on his thoughts on the recent suggestions that Liverpool and Manchester United could be the two English sides spearheading a potential European Premier League
"I have absolutely no time to even think about it. I deal with the daily stuff. I have no idea. I'm here to prepare a game v Ajax."
Klopp suggested that the may have been a media overreaction to Van Dijk and Thiago's injuries
"I know how the world is. A lot of people speak before they think. Sometimes we try to think before we do. Yes, we're here without VVD and Matip but still we will give it a try. Three weeks ago they said we would run away with it, now we're not in contention for anything."