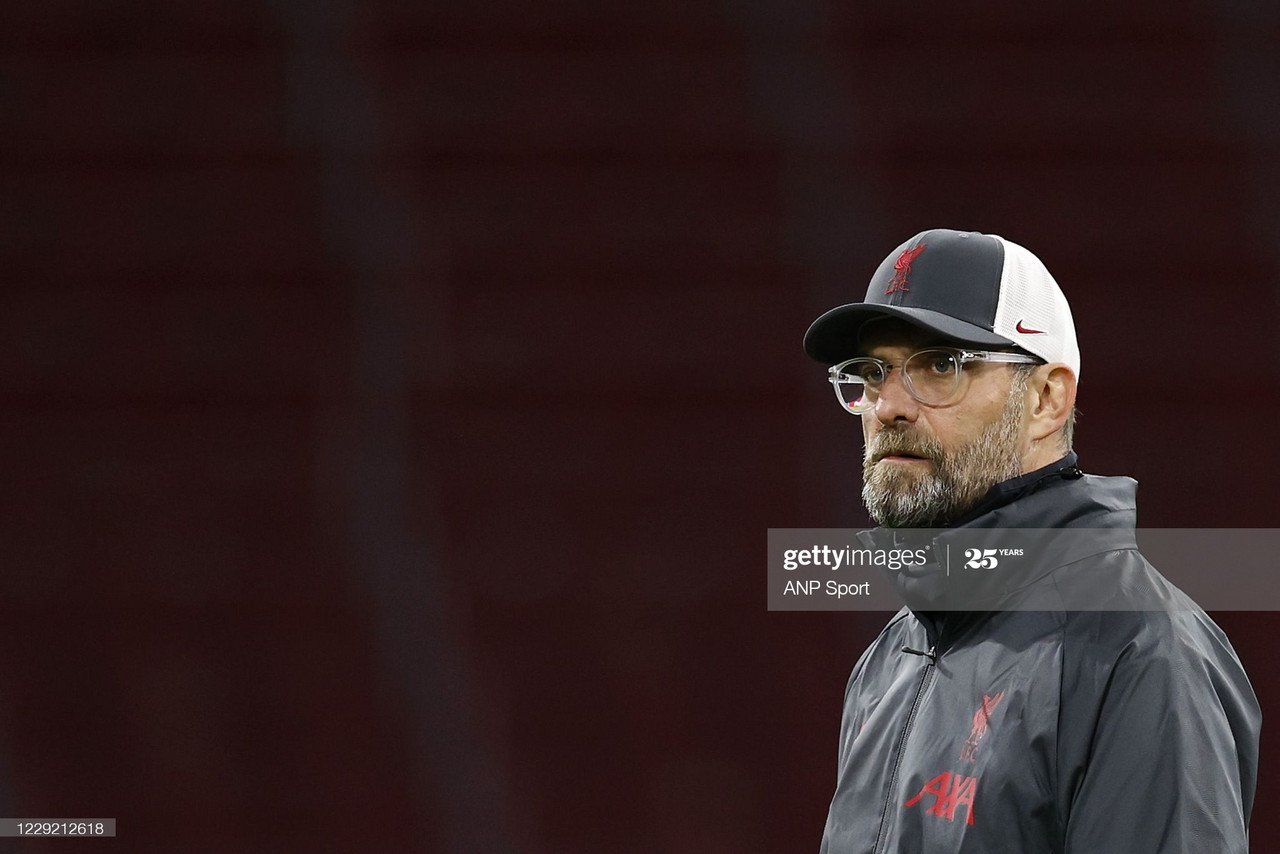 Jurgen Klopp sat down to face the media, as Champions League football returned to Anfield for the first time since March. Klopp was on good form, as he faced questions from the European media ahead of tomorrow's game against FC Midtjylland.
Klopp's first task was to speak about his sides resilience after a tough week. It has been well documented the seriousness of Virgil Van Dijk's derby day injury, something that had clearly affected the whole squad after Gini Wijnaldum claimed the injury kept the players up at night.
The Liverpool manager had clearly been impressed with his sides response from last weeks ill-tempered Merseyside derby, as the reds grinded out back-to-back wins against Ajax and Sheffield United.
"Last week was not the best of ours lives. Some things we don't like, which doesn't help. We can influence the response though and I liked it. The boys were ready to work and showed resilience.''
There will be no Thiago, Naby Keita or Joel Matip tomorrow night. As Klopp laid it bare when asked about the trios availability.
"Don't think so. They need a few more days."
The Reds manager was yet again, asked about how Liverpool are adapting to life without Van Dijk. Klopp explained how Liverpool have essentially built a new defensive line up that will take time to flourish,.
''Every team would miss him, he's best in the world. You have to build a new lineup, difficult to do. Matip injured too. Fab as 6 plays at CB. Trent & Robbo, they are all not used to each other but they will get better."
The German was full of praise for the Danish Premier League winners, who have had a meteoric rise since they were founded in 1999. Winning three Danish titles in the last five years.
"I know the story of the club, the things they tried. Very interesting project, I have to say. I saw plenty of games and some summaries, so now I am in the picture. They are good, they are really good. It's a real challenge."
He reflected on last seasons elimination at the hands of Atletico Madrid, stating that the Reds will be as hungry as ever to put it right this season.
"We played a really good game in Madrid, lost 1-0 but were in it. Super game at home and lost, sounds crazy. What more can you do? Performance-wise, not a problem. A strange time, last game before lockdown. Not an example for how should or shouldn't do it. We love the Champions League."
"Tomorrow it's Europe, it's Champions League, it's Anfield. The competition we love. We will see how far we can go. No guarantees but opportunities, so let's give it a proper try."