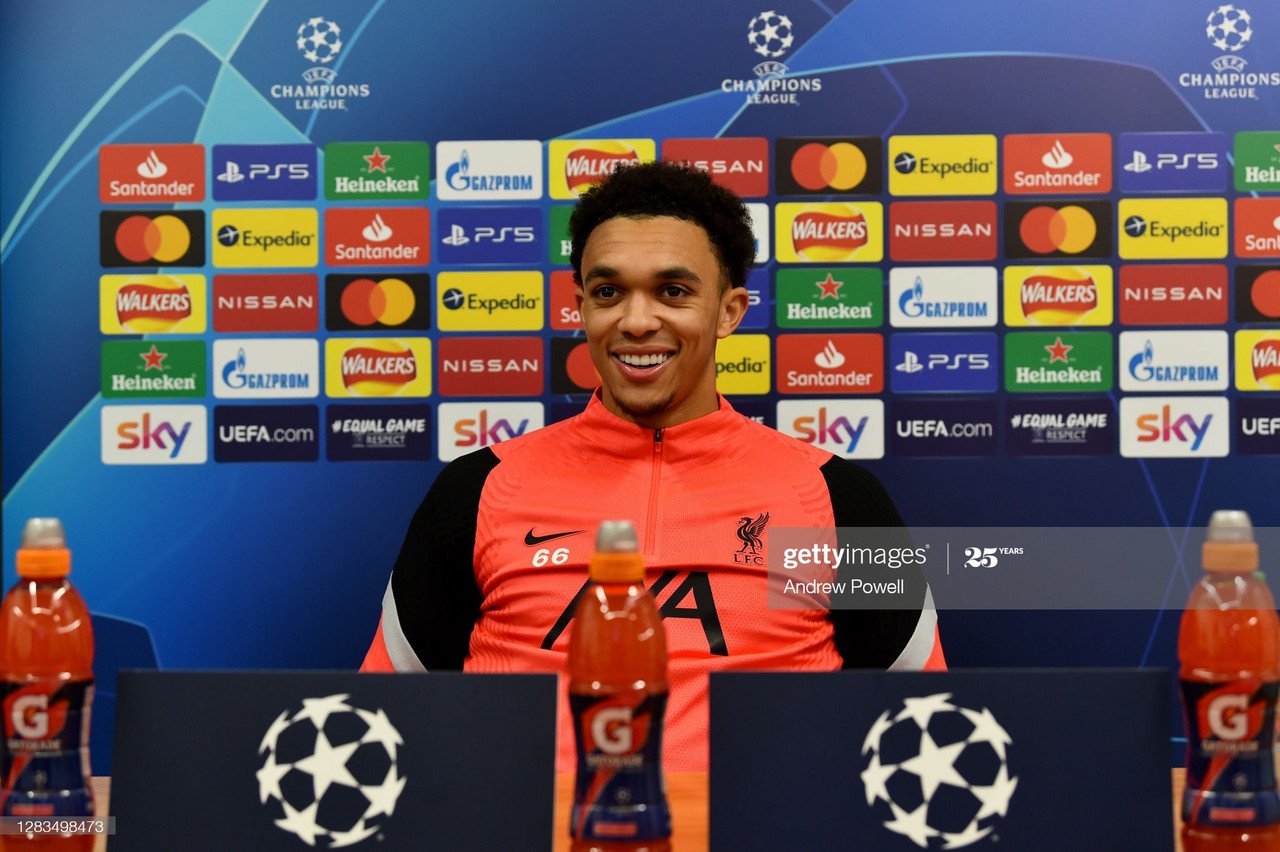 Trent Alexander-Arnold faced the press media ahead of Liverpool's clash against the Italian side on Tuesday night in Bergamo.
Alexander-Arnold made his 100th Premier League appearance for The Reds in Saturday evenings win against West Ham.
Having been an integral part to the Liverpool side that won the competition in 2019, the academy product will be hoping Liverpool can take a huge step towards advancing into the latter stages of competition with a victory tomorrow night.
Here are a selection of what the full-back had to say to the media on Monday afternoon:
On 100 Premier League appearances
''I dream, really. It's something I'm very proud of. I'm grateful for the opportunities I've been given.''
Liverpool's response and reaction to the Aston Villa loss
The Reds' response since being hit for seven in the midlands at the start of the last month has been faultless. They've only dropped two points since in all competitions and have restored their place at the top of both, their Champions League group and Premier League.
''There was a meeting, but we always have one. It was more about self-reflection in that period and knowing that can't happen, to concede seven goals was unacceptable. It humbled us as a team. It let us know we don't just win because we are Liverpool.
''The main thing was to learn from it. The international break helped us clear our minds. The derby was a decent result and we kicked on from there.''
It will be difficult test tomorrow against Serie A's newest surprise package. Their run to last years quarter final stage took all of Europe by surprise. Atalanta's free flowing attacking football will be a tough test for Liverpool's recently shaky defence.
''They are an amazing team. We saw that last year. It's hard to pick one or two players out, but they are an amazing attacking force. We have to analyse their full team
''It is a real team, is the best compliment I can pay to them. They have the right mentality, right way of going about things. The fact they were best attacking side in Serie A last season we need to look at.''
Liverpool's recent Italian record
Liverpool's recent travels to Italy under Jurgen Klopp haven't been very fond in terms of match performances. Two defeats to Napoli, combined with a semi final second leg defeat in the Stadio Olimpico against Roma in 2018, has made Italy a tough place for The Reds to go and play football.
''Italian teams are really good defensively and well organised and hard to break down. For us it's about finding a way to do that. I don't think it's against Italian teams we specifically struggle - and it's first time we are facing Atalanta.''