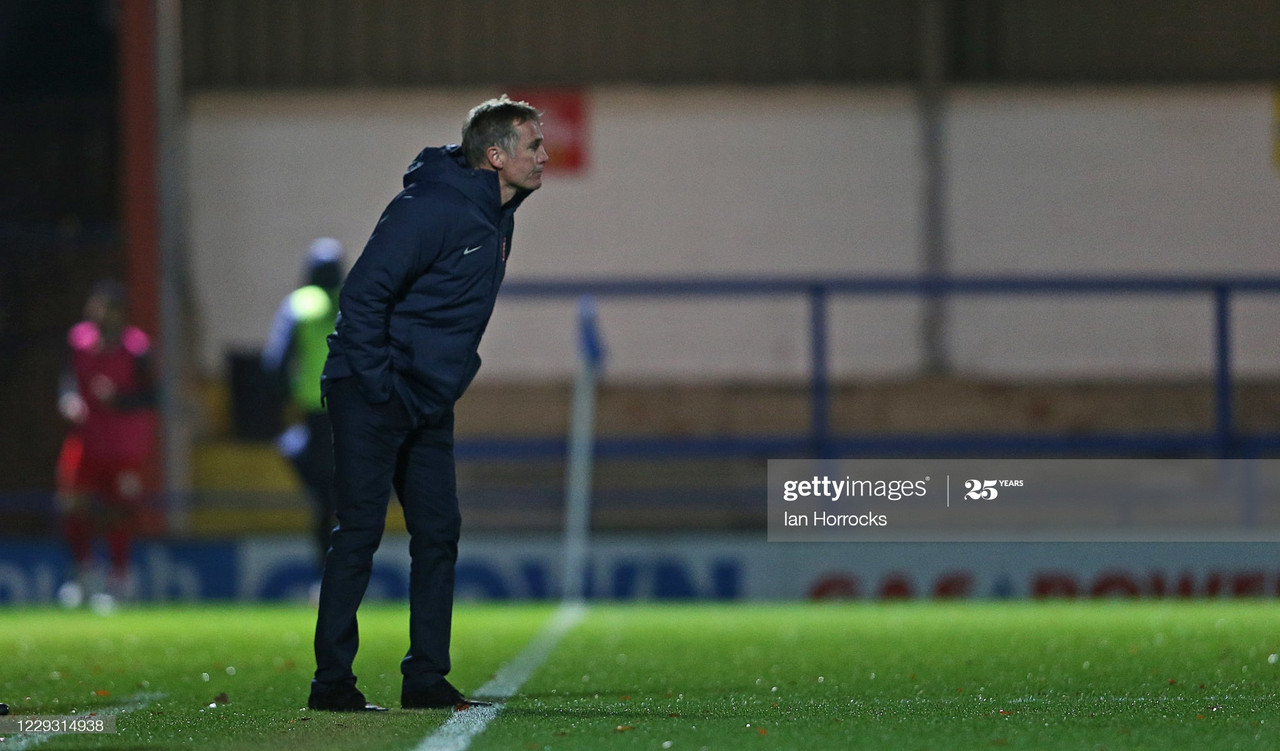 Sunderland defeated promotion rivals Ipswich 2-1 last night (3rd Nov) in League One. Goals from Charlie Wyke and Grant Leadbitter secured victory for Phil Parkinson's men as they cemented their position in the play-off places.
Sunderland are sixth in the table, on 21 points after ten games. They do have a game in hand on their rivals as their fixture with Blackpool was postponed due to the international break.
Parkinson spoke with the press after the Ipswich game to share his thoughts on the win, tactics and the opening ten games.
On the victory over Ipswich
Parkinson was delighted with the win on Tuesday night. He acknowledged the importance of earning victories over key promotion rivals:
"It was a very important win against a decent side who are obviously going to be up there," Parkinson said.
"I was pleased with our second-half performance, we were much better. In the first half, we were too caught up in our pressing. We changed things and it worked well for us."
On Andre Dazzel's red card
Ipswich midfielder Andre Dazzel was given his marching orders after a strong challenge on Leadbitter. Parkinson felt the sending off was a justified decision by the referee:
"At the time, I thought it looked soft, but we've looked at it back and he (Dozzell) has rolled his foot over the ball and caught Grant.
"In the Premier League, VAR would have a look at that and it would definitely be a red card. He's caught Grant, and you know what type of player Grant is – he's not going to go down unless he's been caught."
On Sunderland's strong start to the season
Parkinson is pleased with the results his side are picking up early on this season. Some have criticised the style of play, but the Sunderland boss is eager to place emphasis on the points on the board, rather than the style:
"We'll take 21 points from the first ten games. You always say that after ten games, it's a decent benchmark of where you want to be, and I'm pleased with the return.
"You can always get better, and we will endeavour to do that, but we're pleased with what we've done so far.
"When the fixtures came out, people were saying it was going to be a tough old start, and we've had some tough games against some good teams. But we've come through it with just one defeat.
"There have been games where we could have got more points – I think anyone who saw Charlton away will say we should have won that one – but we've got to be pleased with the return."
On the criticism of performances
The manager didn't shy away from the fact that aspects of the Ipswich performance was not great. However, Parkinson was quick to praise the resilience of his players to get the victory, despite the performance issues:
"There was perhaps a little bit of edginess there but it was an important game against promotion rivals and we came through it.
"You go back to the Peterborough game, it was a very tight game and were we at our best in terms of playing? Probably not, but you've got to come out the points and discuss what you can do better later.
"The lads stuck with it and I thought the resilience, the organisation, was great tonight."
On Charlie Wyke's goalscoring form
Sunderland's number nine is currently in fine form. On Tuesday, he scored his fifth goal in seven games after a difficult period since joining from Bradford. Parkinson heaped praise on Wyke after he scored yet again:
"It was a great finish after a good, good pass from Gooch. The defender slipped but he took the goal well and finished brilliantly.
"His goal tally keeps going up and he is very, very important to us."