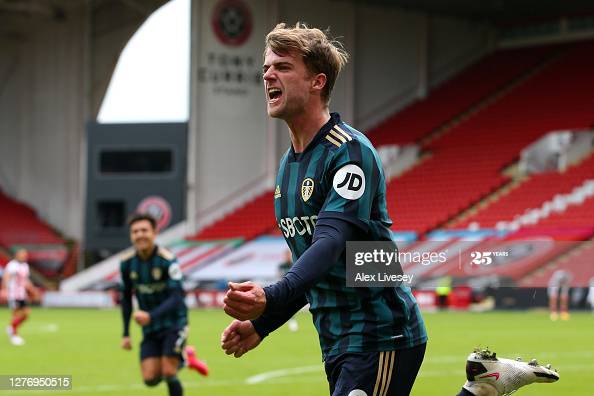 Tomorrow, Marcelo Bielsa will be taking charge of his 100th game as head coach of Leeds United. But as their love affair continues, it is not a romance that awaits them in London.
A dreaded trip to Selhurst Park to face Crystal Palace is what confronts Bielsa and Leeds. While the two teams have hit a rough patch of results, both will be looking to rediscover their winning ways.
The Eagles' defensive frailties
Despite an opening weekend victory over Southampton and a dominating 3-1 victory at Old Trafford, Palace have scraped just one win in the five following fixtures.
Providing little hope from that win, it came against Scott Parker's Fulham. Putting those three points aside, the Eagles have picked up just one other point - a draw at home to Brighton and Hove Albion.
When the view is stretched beyond the realms of the current season, it becomes apparent why Roy Hodgson is struggling to squeeze results out of his side. In their last 15 Premier League games, Palace have kept a clean sheet on only the one occasion.
The curse of the Big Smoke
In Leeds' last eleven visits to the capital, the Whites have emerged with all the spoils once. To make matters worse, that once, came ten games ago, meaning you have to go back to December 2017 to find their last victory in London.
Their last trip to London was a positive one despite being a loss. Just before lockdown in January of this year, Leeds made the trip down to the Emirates Stadium to face Arsenal in the third round of the FA Cup.
Unfortunately for United, a valiant and impressive performance wasn't rewarded, and they returned home defeated and knocked out of the competition.
Tomorrow we will see whether or not the curse of London will continue for Leeds.
Who to watch:
For the hosts, there is only one man you will have to keep an eye on tomorrow afternoon. With five of his side's eight league goals, Wilfried Zaha will be key to forcing a result.
Meanwhile, it is big return to Selhurst Park for Leeds' number nine, Patrick Bamford. The 27-year-old was somewhat chastised by his former club and was unable to find a run of games for Palace back in 2015.
Bamford left Palace after playing just six games without scoring a single goal. There is little doubt that he will be heading into the match up with plenty to prove.
Where to watch
This game will feature as one of the final of BT Sport and Sky Sports' failed pay-per-view scheme.
It is available for £14.95 for fans who are interested, and the game will kick off at 15:00 GMT.