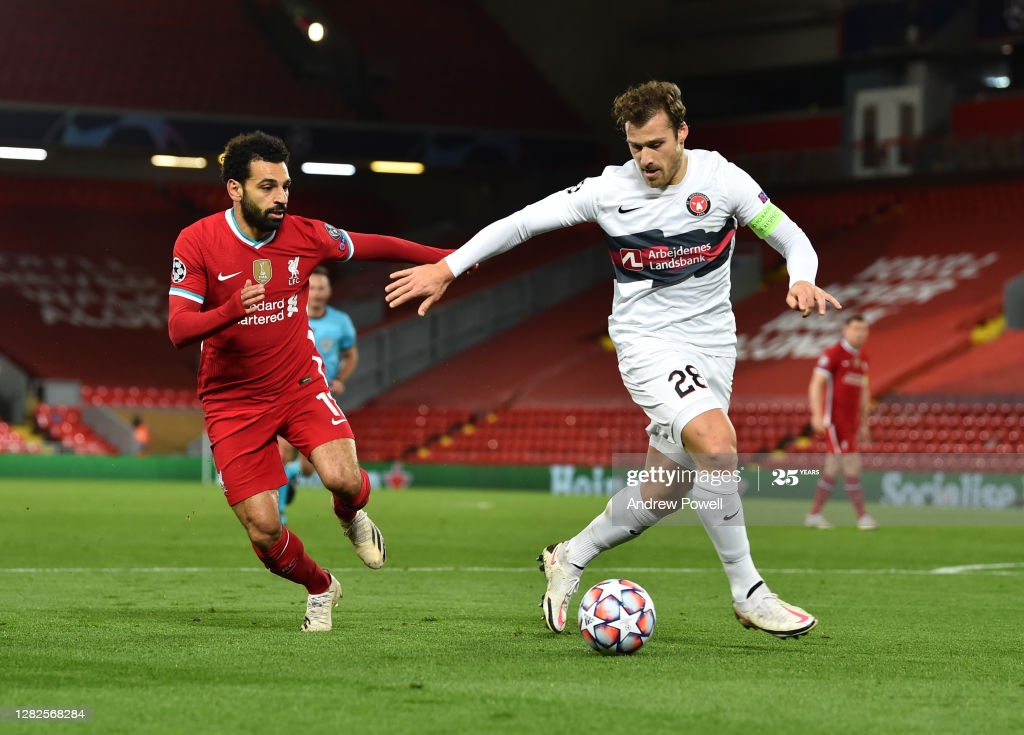 Liverpool ultimately qualify as comfortable group winners having been undefeated away from home.
The Reds only conceded three goals throughout the group stages - two of which came in the home defeat to Atalanta.
Mohamed Salah had given Liverpool an early lead and in doing so broke Steven Gerrard's Champions League goalscoring record for Liverpool, before a second-half Alexander Scholz penalty drew the hosts level.
Here is what Klopp had to say in his post-match press conference, with a full transcript available from liverpoolfc.com.
''They will learn. We let them have the experience. A wonderful thing to have 1st Champions League game but a career is about how many. Really skilled boys and a lot to learn. They helped us a lot. A big night for both and thankful they are as good as they are.''
''Different halves. I liked the football first-half, how they adapted. Taki played second time in that position, looked much better. We had big chances which we could have used better and wanted to build but it didn't work out. Midtjylland were physical, direct.''
''They scored their goal and another which was offside, then we scored ours which they say was offside, so yes 1-1.''
Klopp on Salah breaking Gerrard's CL record
''One record after another. Didn't know he could break another tonight. He should be proud of that. An exceptional player, he helps the team massively. He appreciates the help of the team and we wouldn't be as successful without his goals. No-one doubts him.''
''VAR too long. Haven't seen it back and they were difficult to make but it took three or four minutes. It took too long and it was really cold. I used to be one of the people who say 'VAR is a good idea' but I'm not sure I'd say that again now to be honest.''