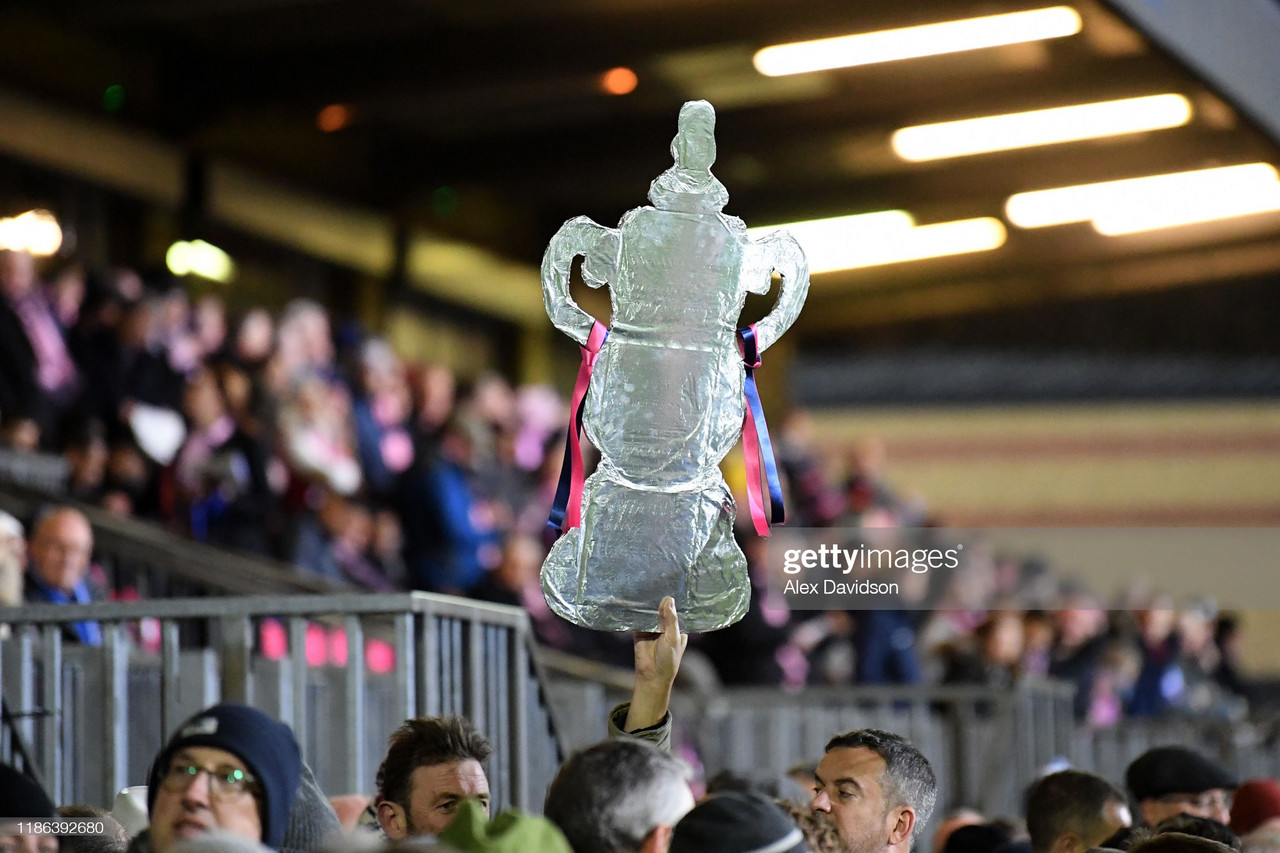 It has been over 34 years since Wolverhampton Wanderers last faced non-league Chorley F.C. in a competitive match of football, in fact, the two teams have only met three times in their extensive and contrasting histories.
That changes when Wolves travel to Victory Park with hopes of avenging the club's deplorable loss, deemed one of the worst ever suffered since the Wanderers were founded back in 1877.
The two sides were paired for the first round of the FA Cup in the 1986/87 campaign, and what was supposed to be a routine outing for Wolves resulted in three gruelling fixtures ending in unexpected capitulation.
Lowly Chorley prevailed after the culmination of the three matches, coming out 3-0 victors at a penultimate outing played at a neutral venue: Bolton Wanderers' Old Burnden Park.
A date stamped in history
Many years later, the monumental triumph stands as one of the greatest in Chorley's history, a period of rapture and exuberance for all involved as they overcame the substandard efforts of the four-time winners of the esteemed trophy.
Wolves had suffered a veritable downfall in fortunes during the 1980's, seeing three successive relegations which would leave them precariously dangling by a thread in the fourth division of English football.
But defeat to a team sitting in the Northern Premier League was a prospect deemed unimaginable at a time where constructing a positive run was of paramount importance.
Chorley had reached the first round of the FA Cup on six occasions previous to their tie against the Wanderers, but had come up short on each occasion as they searched for an opportunity to leave a mark in the competitions immense, prestigious history.
The two teams would play out successive draws of a goal apiece, and with the FA Cup yet to bring penalty shootouts into fruition, a third tie was needed to settle the fascinating first-round encounter.
Chorley were oozing confidence after keeping Wolves at bay in back-to-back outings, and with Wolves at a period of significant turmoil, an unprecedented first-round triumph was within touching distance for the Magpies.
On Monday 24th November 1986, Chorley obliterated their lacklustre opponents at the third time of asking, with two goals from Charlie Cooper and another from Mark Edwards sealing the deal.
Chorley had succeeded in displaying great resilience as they prevented defeat in all three outings, saving the best showing for when it mattered most; dismantling Wolves on a day that would leave a lasting legacy.
On paper, this is a fixture that should present no discomfort for those associated with Wolves, but those educated on the matter will know of the potential mishap that might ensue.
Wolves' manager Nuno Espirito Santo will be keen to reach the fifth round of the competition, in search of a first major trophy of his managerial career.
But the first obstacle will be succeeding against a non-league side that will be yearning to add to their FA Cup legacy once more.