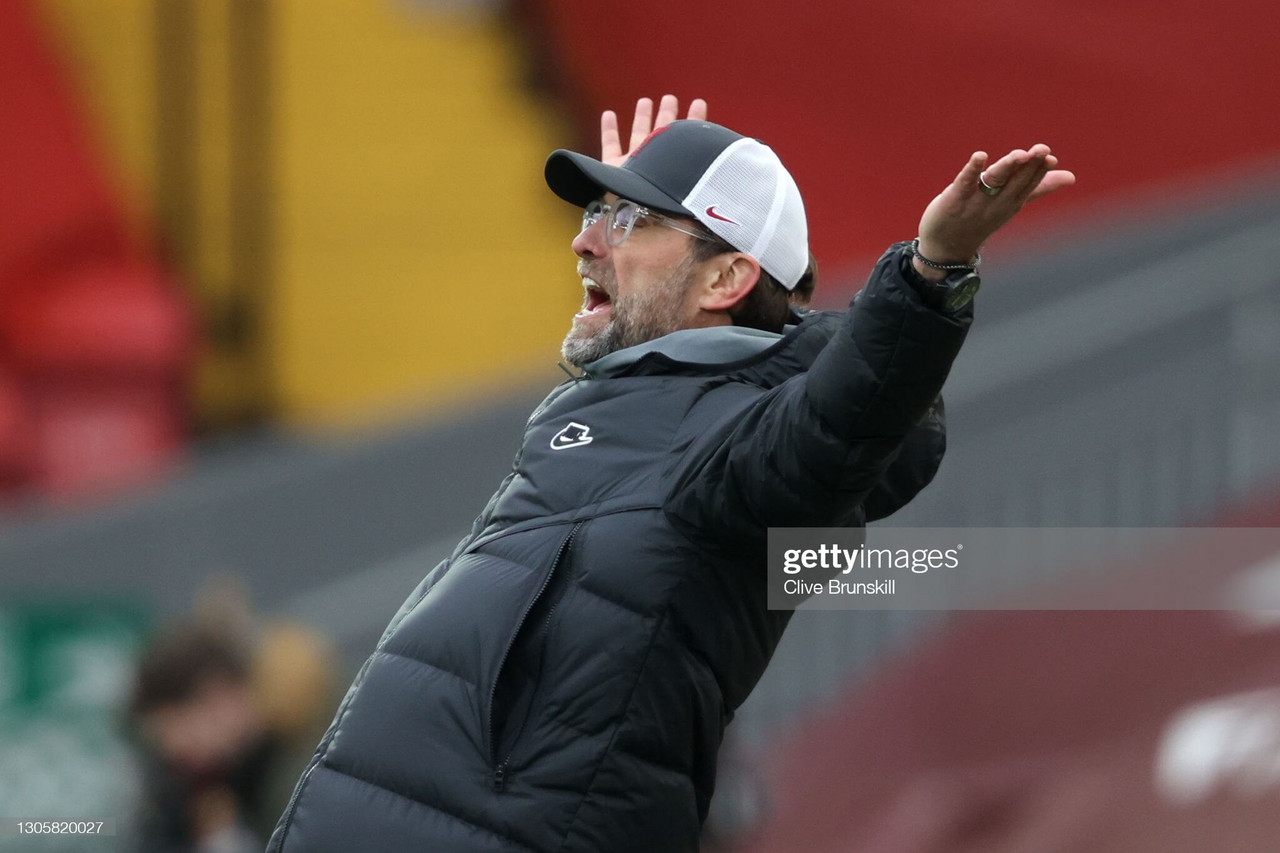 Liverpool failed to win yet again at Anfield as they continue their dire form at Anfield.
Scott Parker's Fulham side looked comfortable from minute one and thoroughly deserved all three points against the champions.
Klopp spoke to the press after the match and here is what he had to say as per Liverpoolfc.com.
The manager fielded a rotated outfit for the game but the change in personnel did not have the desired impact Klopp had hoped for.
The all-round play from the Reds looked slow and sluggish and a shadow of the side that won the Premier League title back in May.
"It was not good enough. Conceded a goal, didn't score, lost the game. It was not good enough… We had to make some changes and wanted to make some more, and it is then clear that it takes a little bit of time to adapt - especially when you know that Fulham is in a really good moment and is anyway a good football-playing side."
Liverpool have only failed to qualify for Europe's premier competition once under the German manager and that was the year, he took over halfway through the season.
It seems as though Champions League football has been taken for granted by the Reds this term, during a year when competition for the top 4 has been at its greatest.
When questioned on the Reds' hopes for the Champions League, he said: "You can imagine that is really not my concern in the moment. I understand that you have to ask that, but I cannot think about that. We have to win football games, we have to win one football game, that would be helpful already and then we will see [with] the rest."
Those were the words Liverpool legend, Jamie Carragher, used to describe Liverpool's players at the minute.
Jamie Carragher: "Last year so often Liverpool were mentality monsters, now they are more like mentality midgets." #awlfc [sky]

— Anfield Watch (@AnfieldWatch) March 7, 2021
Klopp was quizzed on the current mentality of the squad following their fifth home league defeat in a row.
"In the game, the reaction football-wise was kind of OK. We obviously have a lot of players who stand for mentality not on the pitch in the moment, who can be like a leader in these moments and stuff like that. That's clear. Again, I try to answer all the questions, the thing is just we got that many knocks; you can want to win a game because you won all the others before, or you want to win a game because it is a while ago that you won a game, that is more our situation.
"You can discuss whatever you want, obviously, I cannot just answer and say, 'Yeah, we don't have mentality.' We have mentality, it's just not the mentality we are used to probably, but the boys want to win games. They wanted to win this game today. I saw that. We made mistakes still, that's the problem, but that's not about you don't want it - the boys don't want to make mistakes, we just made them."