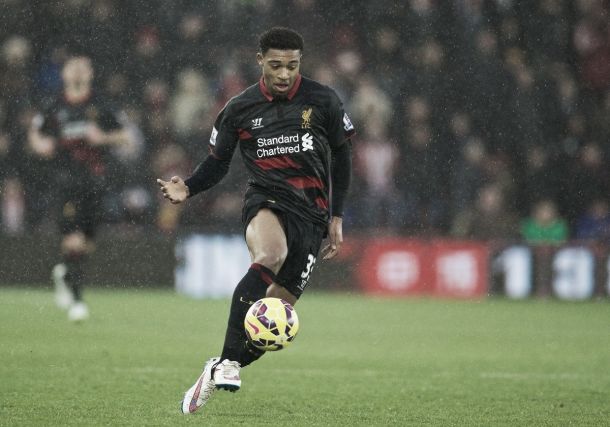 Sky Sports' Thierry Henry and ex-Liverpool defender Jamie Carragher reserved plenty of praise for the Reds' 19-year-old prospect Jordon Ibe in their post-match analysis on Sunday.
Liverpool, who took the three points away from St Mary's after a stunning strike from Philippe Coutinho handed them the lead in the 3rd minute and Raheem Sterling took advantage of defensive errors to kill the game off 17 minutes from time, closed the gap between themselves and the Champions League places to just two points.
But Sky Sports duo Henry and Carragher singled out Ibe, starting only his fourth Barclays Premier League game for the club, as they described his "amazing performance."
The teenager only returned from an impressive loan spell at Derby County a month ago, but has quickly excelled, establishing himself as a solid first-team regular in an unorthodox wing-back role.
|It was an amazing performance," Henry said after the game on Super Sunday. "It wasn't the step overs and nutmegs, but he showed maturity in a game like that at an early age, it's his maturity to understand the game.
"The way he was tucking in to show he can cover his back three and the midfielders, he never gave up, he worked hard for his team-mates and that's how you gain the respect of team-mates. That is why he is playing for Liverpool."
Ibe, who only recently spoke of his desire to emulate team-mate Raheem Sterling's rise to prominence in the Liverpool side, was a major attacking outlet down the right flank, but defended diligently. Ex-Reds defender Carragher had plenty of praise to heap on the thriving forward.
"His understanding of the game for such a young player is brilliant to see," said Carragher. "The players Liverpool have brought in have shown promise but a big thing for Brendan Rodgers and Liverpool's academy is bringing young players through and it looks like Liverpool have another one with Ibe."
The win takes Liverpool up to sixth in the league as they close in on a top-four finish, whilst they have reached the FA Cup quarter finals and have the advantage going into their Europa League second-leg against Besiktas this week.
"If Liverpol get in the top four from where they were in December it would be an unbelievable achievement for those set of players," Carragher continued.
"There is no doubt when you work with Brendan Rodgers, the type of manager he is, his teams always improve and get better as the season goes on. If it continues they will get in the top four.
"They beat Spurs, have beaten Southampton, have Man City next week, and they have to go to the Emirates and host Manchester United. It's in Liverpool's hands.
"The form they are in at the moment and the run they are on, you think if they get points in those games they will be in there."