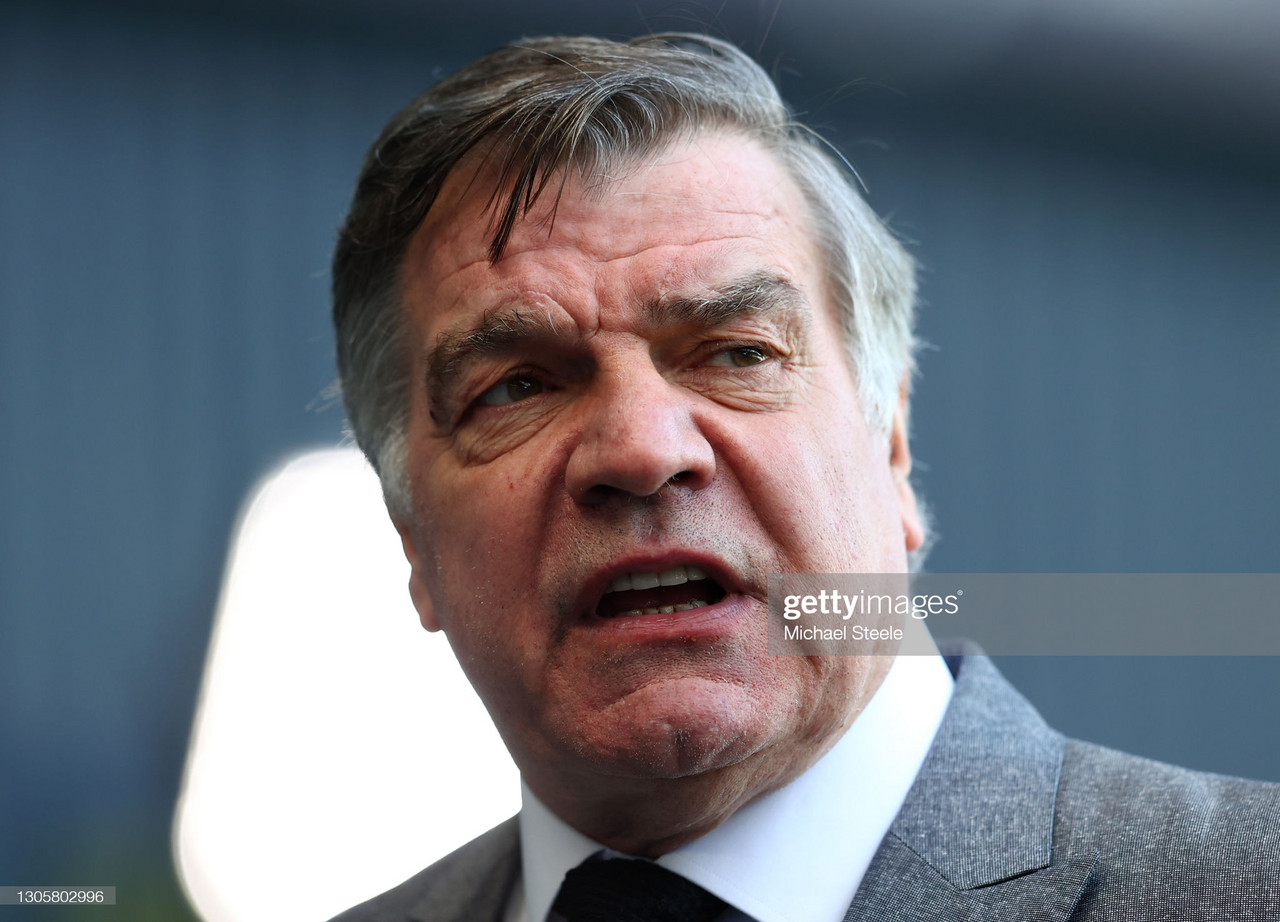 West Bromwich Albion drew 0-0 with Newcastle United at The Hawthorns on Sunday afternoon.
Ahead of the game, both sides were desperate for a win in what was seen as a relegation 'six-pointer'. But, after the goalless draw, neither side have taken the chance to massively boost their survival hopes.
West Brom remain in 19th place in the Premier League and look destined for relegation unless Sam Allardyce's side begin to pick up results.
Baggies boss Allardyce spoke to the media following the game:
On the result and missed chances
After their third draw in their last five games, West Brom are desperate to turn their positive results into wins.
They have had no shortage of chances in recent games, with Matheus Pereira, Matt Phillips, and Mbaye Diagne having the bulk of the opportunities against Newcastle.
Allardyce identified the problem of not taking chances and expressed his disappointment at the many missed opportunities that his side have had over the past few weeks.
"It's massively disappointing," he said. "We should have won the game and taken an extra two points. We can look back as far as Manchester United, missing chances. That would have been an enormous win for us.
"It was another big one like Brighton because we had the chance to catch three points up on Steve [Bruce]'s Newcastle time. A lot of our final ball wasn't as good as we would've liked. We didn't really hit the target enough, despite being better against them."
On positive performances
Form has slowly begun to turn around for the Baggies and the gap to safety has started to close. With only one loss in their last five games, it is clear to see that performances are improving.
However, with rivals Fulham picking up an important win against Liverpool, Allardyce's side are desperate for similarly vital results.
The West Brom manager praised his players' effort and despite their struggles in front of goal, he believes that there is still a chance to stay up.
He said: "I can't knock the lads too much because of all the effort they have put in, but it's a big disappointment that we haven't finished Newcastle off.
"We have started to master the defensive side of it but in the final third we are not finishing well enough. We've slipped up so many times in terms of not converting our performance into three points.
"We're very close to turning it the other way, rather than going backwards for me. The lads have to stay confident and keep believing."
On defensive improvement
West Brom currently have the worst goal difference in the league (-36), conceding 56 goals which is also the most conceded in the league.
Conceding a lot of goals became a theme for the Baggies in their return to top-flight, however, now that Allardyce has begun to settle his tactical approach and find an appropriate system, his team have defended well.
Allardyce's side have only conceded two goals in their last five games, whereas, in the five games previous to that they conceded 13.
He said: "We've given ourselves a great platform to win games because defensively, we have started to master that side of it now. We are limiting the opposition to very few chances"
Fitness and scheduling issue
Sunday's game was West Brom's third in a week, with the Everton fixture played on Thursday evening.
The Premier League's schedule has changed drastically due to broadcasting times as all fixtures are now televised due to the coronavirus outbreak.
Allardyce explained the problem he has with the scheduling and believes it impacted his team: "If you look at what the lads put in here on Thursday night, Newcastle didn't have a game at all," he said.
"Even though the lads gave a brilliant performance, in terms of how they showed their fitness, they would have been an awful lot fitter than they were had they not played on Thursday."
Looking ahead
The gap to Fulham and Brighton who sit above the Baggies is now eight points and with only ten games left in the season, hopes are dwindling that West Brom can stay up.
Manager Allardyce is known for his ability to keep teams up, having never been relegated from the Premier League in his career.
However, he remained realistic about his side's survival chances this season: "We have to win the next game to stay alive," he said. "If we don't win the next game - everybody will be saying it's not mathematically impossible, but we'll eventually get to a stage where we have to win every game that's left.
"We all know what would be nothing short of a miracle if that happened. It is possible, it could be done but it would need a humongous effort to achieve it."