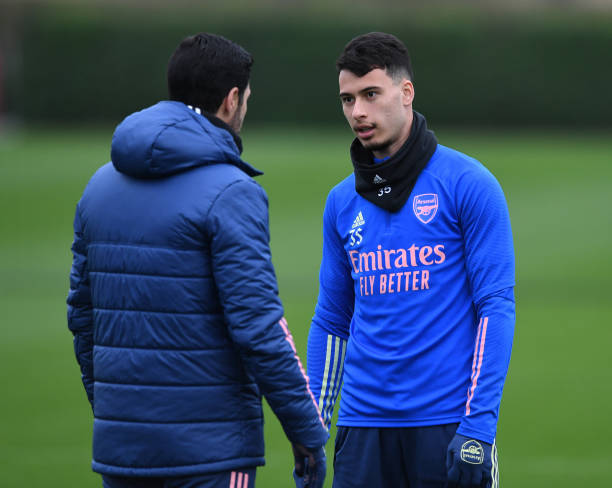 It has been a really strange year for Gabriel Martinelli. Arsenal fans were so excited to see him return after being out for a long time due to an injury.
Mikel Arteta also seemed happy to see the Brazilian return throwing him in straight away against Chelsea where he was brilliant in the Gunners' 3-1 victory. A couple of injury scares followed but once again the Brazilian became fit again but has not been used by Arteta.
It seems very strange considering Martinelli's obvious talent and the quality of Arsenal's forward options and results this season. You would have at least liked to have seen him get minutes against some of the poorer teams especially considering Arteta does like rotating his squad. Arteta has now spoken openly about the situation in his press conference.
What Arteta said
Arteta admitted "He trains incredibly well every day. His attitude cannot be any better. He is really disappointed that he is not playing more obviously. I have spoken to him, but he needs to be a little bit patient. He's had some minutes, he's had some games as well. And it's true that the competition now for the front positions is very tough and he needs to be patient and he will get his chance."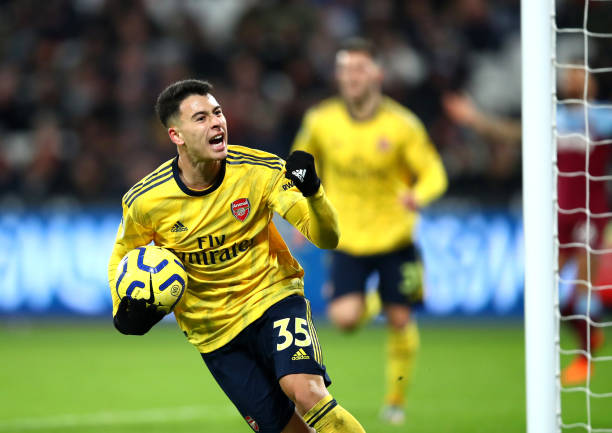 What does Arteta mean
There is a lot to unpick from these quotes, firstly Arteta clearly does rate Martinelli which can be seen from these quotes, the fact he was played when Arteta's job was on the line and the fact Arsenal didn't want to loan him out.
Second is that Martinelli's attitude is exceptional and he continues to work extremely hard in training and while maybe frustrated with the situation is still prepared to work hard and not disagree with the manager or the coaching staff.
A video emerged of Martinelli training on his own in a centre forward position. Perhaps his lack of playing time is to allow him to be transformed into a striker and be thrown in next season.
What should happen going forward
With Arsenal just needing to avoid an absolute disaster in the second leg against Olympiacos, it would be the perfect opportunity to give Martinelli some time to play especially considering Arsenal face a tough test against West Ham at the weekend.
There is no doubt that Martinelli is an exceptional talent just like Bukayo Saka and Emile Smith Rowe. His attitude is exemplary and it will be a massive shame if Arsenal don't give him the opportunities he needs because he could really become world class in the future.
It's important to trust Arteta as manager to give Martinelli support in training, give him game time and let him thrive as a key part of a young, hungry Arsenal team that could have some of the world's best players in a few years time.