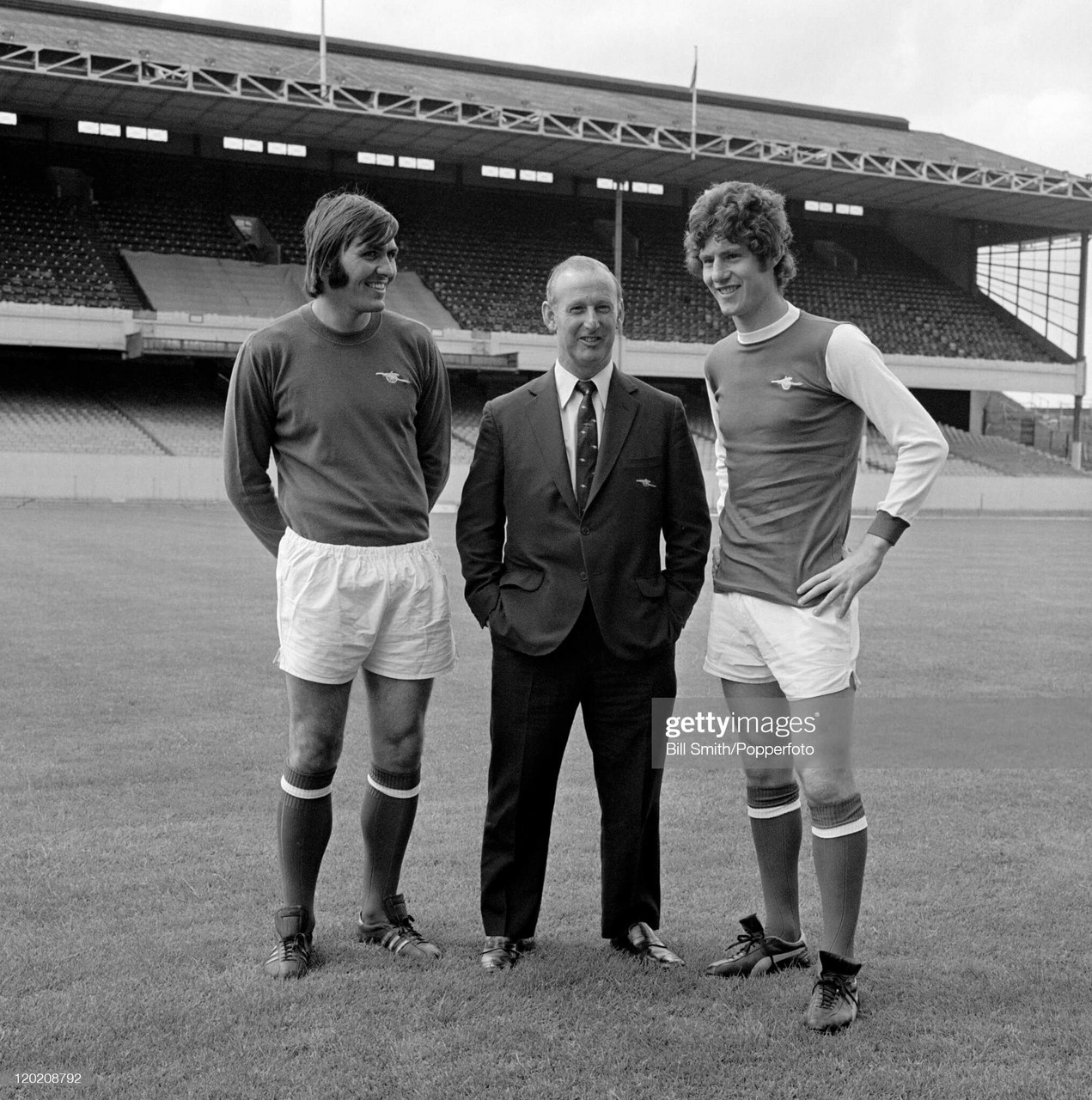 Arsenal have been well below par in what has been one of the most fascinating seasons in Premier League and football history.
The poor start to the season concluded an unwanted record from when Bertie Mee OBE was at the helm at Highbury.
Mee resigned in 1976 after 10 years. Despite finishing the 1974/75 season placed 16 out of 22, he went down as the club's most successful manager after previously winning the double in 1970/71.
Concluding the season with a double tasted a little sweeter after matching what Tottenham Hotspur did 10 years under Bill Nicholson.
The poor season in 74 was largely down to the dissection of the winning squad. The likes of Frank McLintock MBE, Charlie George and Ray Kennedy departed the club around this time.
Fast forward to 2021 and Arsenal are suffering bad form but for differing reasons. The hierarchy are trying to get rid of the dead wood and this takes time.
The likes of Mesut Ozil, Shkodran Mustafi, Saed Kolasinac and Sokratis have all left the club which will most certainly free up the wage bill.
How do Arsenal compare from the 1974/75 season after statistics show this was the worst start to a season in 45 years. Almost half a century.
First five
Mee's side won two of the first five Division One games, including a win on match day one against Jimmy Bloomfield's Foxes.
1974/75: Leicester City 0-1 Arsenal
1974/75: Arsenal 0-1 Ipswich Town
1974/75: Arsenal 4-0 Manchester City
1974/75: Ipswich Town 3-0 Arsenal
1974/75: Everton 2-1 Arsenal
Arteta's side did one better at the start of this season after winning three of the first five, including a delightful debut for Willian against Fulham. The Brazilian is yet to make a goal contribution for Arsenal since.
2020/21: Fulham 0-3 Arsenal
2020/21: Arsenal 2-1 West Ham
2020/21: Liverpool 3-1 Arsenal
2020/21: Arsenal 2-1 Sheffield United
2020/21: Manchester City 1-0 Arsenal
Lack of consistency
Things did not get better for the club icon after losing three of the next five games. The most positive result was a stalemate draw against Dave Sexton's Chelsea.
1974/75: Arsenal 0-1 Burnley
1974/75: Chelsea 0-0 Arsenal
1974/75: Arsenal 2-2 Luton Town
1974/75: Birmingham City 3-1 Arsenal
1974/75: Leeds United 2-0 Arsenal
A terrible run for Arteta. There was a magnificent win in the midst of the dismal results. Arsenal won in the Premier League at Old Trafford for the first time since 2006.
2020/21: Arsenal 0-1 Leicester City
2020/21: Manchester United 0-1 Arsenal
2020/21: Arsenal 0-3 Aston Villa
2020/21: Leeds United 0-0 Arsenal
2020/21: Arsenal 1-2 Wolverhampton Wanderers