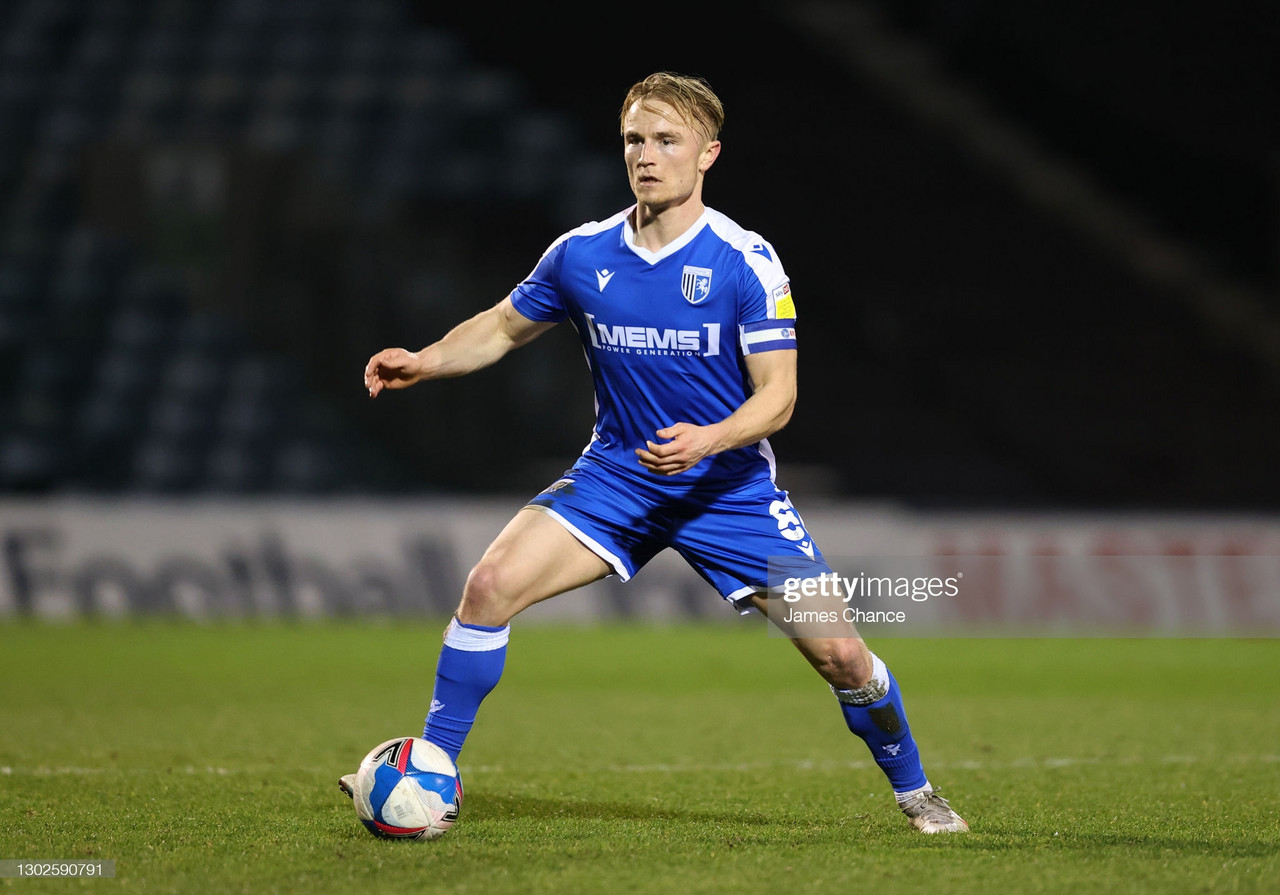 Gillingham drew 2-2 with Doncaster Rovers in League One on Saturday, but threw away a 2-0 lead in the match.
Goals from Tom Anderson and James Coppinger cancelled out strikes from Jordan Graham and Vadaine Oliver – after the game, Gillingham captain Kyle Dempsey faced the press. Here are five of his key quotes.
On the result
"We had 15 minutes that killed us, conceding two sloppy goals, but in the second-half we went to get the goals and on another day we probably do.
"We are disappointed but that shows where we are. We just have to try and win as many as we can. Maybe a couple of months back wed have looked at it and thought it was a good point, but second-half we kept going and should have won the game; I felt like we were in total control. We kept believing and nearly got the three.
"I am a guy who just loves winning. I will be in a mood, but I will have time to reflect."
Gillingham will be frustrated with the result given they were 2-0 up in the match, but, upon reflection, they will realise that there are plenty of positives they can take from the game.
Despite throwing away a 2-0 lead, the Gills were the dominant team throughout and pushed Doncaster hard in the second-half. On another day, it could have been a very different story.
On form
"You can imagine how tired the players are, but once you get over that white line you forget about that and it is about the three points. Over the last few weeks, the lads have out in some great performances and the lads are so confident and we think we are going to win every game. A couple of months back we would have crumbled – we should have put the game to bed, but it is one of them games and we get a point.
"The individuality is to a very high level but what has won it in recent weeks has been the togetherness of the team. We are such a tight-knit group, and everyone gives 110% every single game. We seem to get stronger every single game."
Gillingham are one of the form teams in League One and have had a brilliant second-half of the season. They have risen up the table and are a team not many will want to be facing right now.
The togetherness and mentality of the team is clearly playing a role and those involved with the club will be hoping that doesn't change any time soon.
On play-off hopes
"You have got to believe. We are confident and a couple of teams are starting to look at us and not many teams in this league want to play against us. We get criticised for our style of play but in League One it is about finding a way to win, and we have found that. We have got our identity and we will stuck to that – it is about getting as many three points as possible until the end of the year.
"As a player you have to be ambitious. I do not want to be sat there and think 'what if', I truly believe that if we can get in there."
Despite playing more games than their rivals, Gillingham well in the hunt for a play-off spot. They are just two points off the top six, and have the points on the board that others below them will have to earn in the extra games. They spent a brief period in the play-offs on Saturday when 2-0 up, but it is the end of the season that matters, and the Gills are eyeing up a big finish.
On his progress
"When I first joined, I did an interview saying my main aim was to get back to being a creative midfielder. I started off like that at Carlisle and this year I have kept chipping away and I have been clinical. I should have scored today, but I go into every game now feeling like I am going to score. Week in week out I feel like I am going to play to a high level. It can only help the team.
"I just wanted a fresh start. My performances at Fleetwood were at a high level but I was not finding myself in positions and it was nagging me. I was trying to look at my game and here the gaffer made me captain and that has given me the extra drive. There have been times in games where I have no energy, but I know I need to drive the team and I have worked really hard to get myself in better positions and I have got my form back from where I started – I have an intensity of driving in behind with the ball."
Dempsey admits his career was at a bit of a stand-still before he joined Gillingham, and that he just wanted too get it back on track. He is now playing the best football of his career and seems happy in doing so. Brilliant news for both the player and the fans.
On working with Steve Evans
"If the fans can hear, you know we can hear! It is infectious energy and gives us that boost. There is not one minute where he lets you rest – it is 110% constantly and that is the way we play and the way we will continue to play.
"I would say this is definitely the best form of my career. At Carlisle I was 18 but this season my week in, week out performances, I have hit the peak of my form and I will continue to do that until the end of the year. When you have staff that believe in you the way these do it comes down to myself performing for these for the belief they have showed me. I need to repay them for how well they have treated me."
Gillingham manager Steve Evans can be a controversial character, but he is getting the best out of his team and Dempsey right now
Time will tell if he can lead the Gills to a top six finish, but it would take a brave person to bet against that right now.