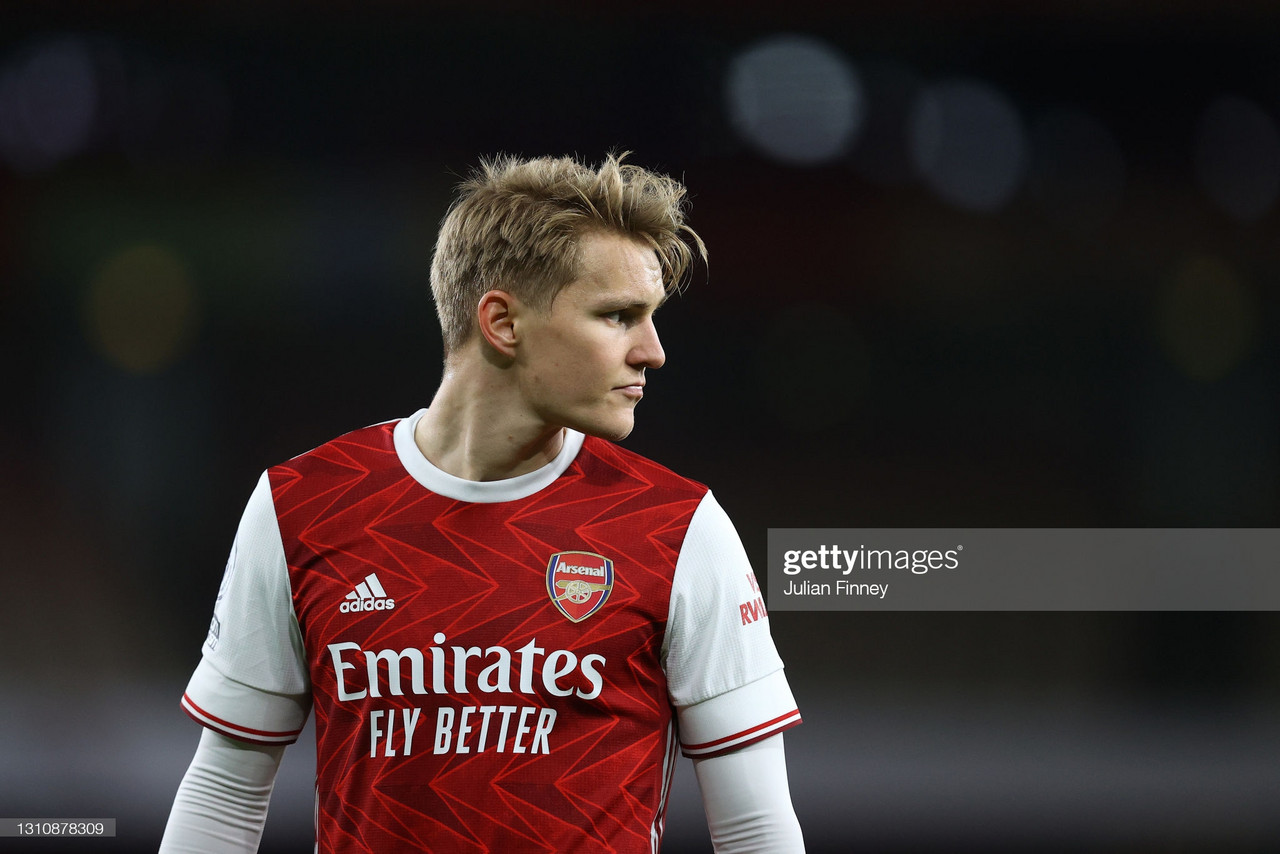 Since arriving from Real Madrid in January, Martin Odegaard has looked the real deal. Arsenal had been crying out for an attacking midfielder to fill the void that was left by Mesut Ozil, the Norwegian has done just that.
He made his mark in the Europa League, scoring a left footed screamer to give the Gunners the lead. Then merely a few days later equalised against rivals Tottenham Hotspur.
However, signing Odegaard on a permanent transfer may be costly, and Real Madrid may not be looking for another loan. So, who could the Gunners turn to instead?
Emi Buendia
The Argentine has shone for the Canaries this season, where he was a stand-out player for them last season too. Although he prominently plays on the right, the 24-year-old can move into the central attacking role.
Buendia has hit double figures in both goals and assists in the Championship so far, with 12 goals and 15 assists in 33 matches. According to football.london, he was on Arsenal's shortlist for potential signings in December, before the Odegaard transfer.
Arsenal may need to reignite this flame if they are unable to secure Odegaard's services for another season.
Hakan Calhanoglu
Arsenal could turn to Italy, where Calhanoglu currently resides. He has currently got two goals and eight assists in the Serie A for AC Milan this season, but new contract deals have caused unrest. According to the Metro, the 27-year-old is demanding £850,000 more per year than what has been offered.
He is out of contract in three months' time and could look to be a cheaper alternative for Arsenal. The midfielder is versatile and can play in attacking roles on the left, in the centre or on the right, something that could be useful given Mikel Arteta's usual rotation.
The former Bayer-Leverkusen star is known round the world for his dead-ball ability, becoming one of the few specialists. While Buendia has Premier League experience, Calhanoglu would be on a free transfer, leaving Arteta with funds to strengthen other areas too.
If Arsenal are not able to secure Odegaard, then these two would be on the potential list. Both offer something different to the side, and the Gunners will still need to desperately fill that 'number 10' role.