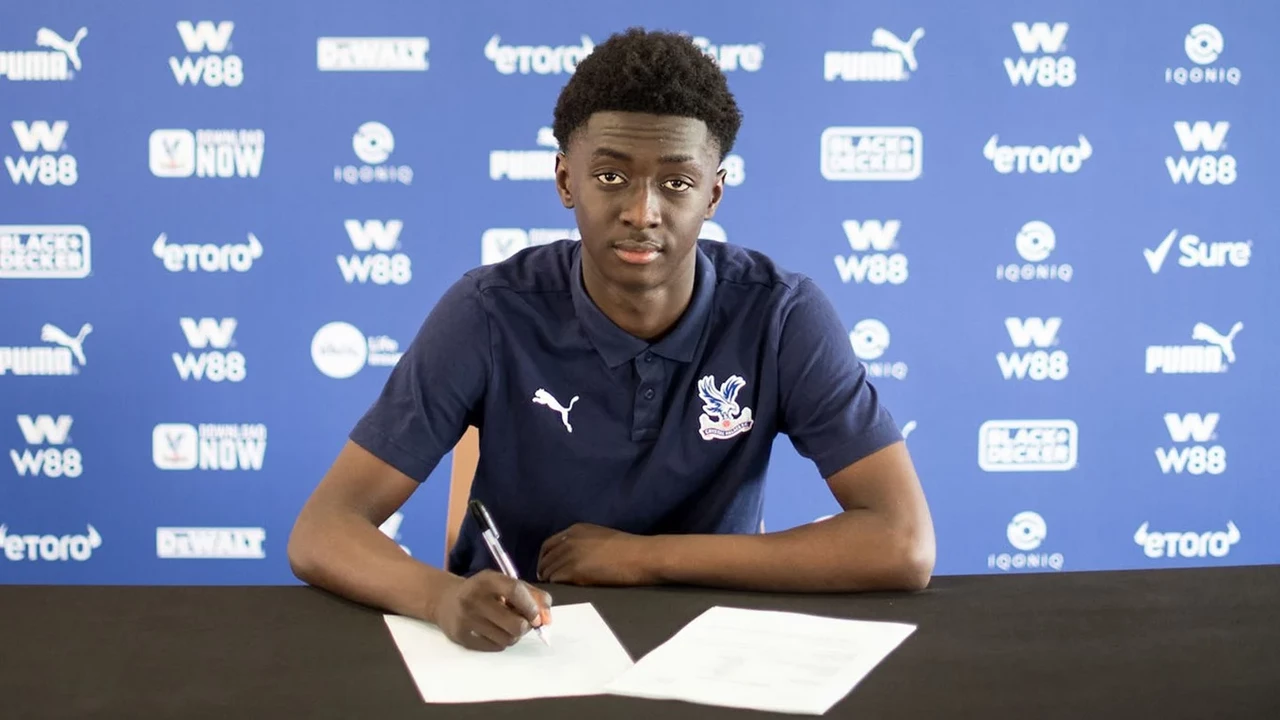 Rak-Sakyi, who was named amongst the substitutes against Chelsea on Saturday, has signed a professional deal at Selhurst Park.
When asked how the skilful winger has adapted to his new surroundings amongst the first-team, Roy Hodgson hailed the 18-year-old, saying, "He's dealt with it very well. For such a young man, he has shown a remarkable maturity and a remarkable sangfroid.
"Coming into a group of senior players, that he has probably only watched from the terraces before, you wouldn't notice that with his performances in the training sessions, where he has really taken the responsibility that he is capable of taking.
"I am very pleased with him, very pleased for him. We believe at Crystal Palace he has a big future; he will get better and better."
Reacting to his first professional deal, Rak-Sakyi said, "It's a very big moment in my life, something I have been working towards since I started playing football and I'm just happy and grateful that I've come this far. I just want to keep pushing on."
Chairman Steve Parish added, "I'm delighted for Jesurun and his family, and signing his first pro contract is something to be celebrated.
"His recent performances really have been impressive. Jesurun has already had the opportunity to train regularly with the first-team, even securing a spot on the bench in our Premier League squad, and I sincerely hope that today's news is one of many exciting milestones for Jesurun at Crystal Palace."
Rak-Sakyi is the fifth player from the exciting Under-18s group to sign a professional contract with the club this season, along with David Omilabu, Tayo Adaramola, Fionn Mooney and Jadan Raymond.
McCarthy's thoughts
U18 manager, Paddy McCarthy, praised the midfielder, saying, "Jes is an example for the rest of the players because he's had to work really hard to improve areas of his development and deal with disappointments of not being in the team.
"He's knuckled down and seen the fruits of his labour and I think that's an example to all the young players we have here. Now, Jes has to maintain that and keep focused."