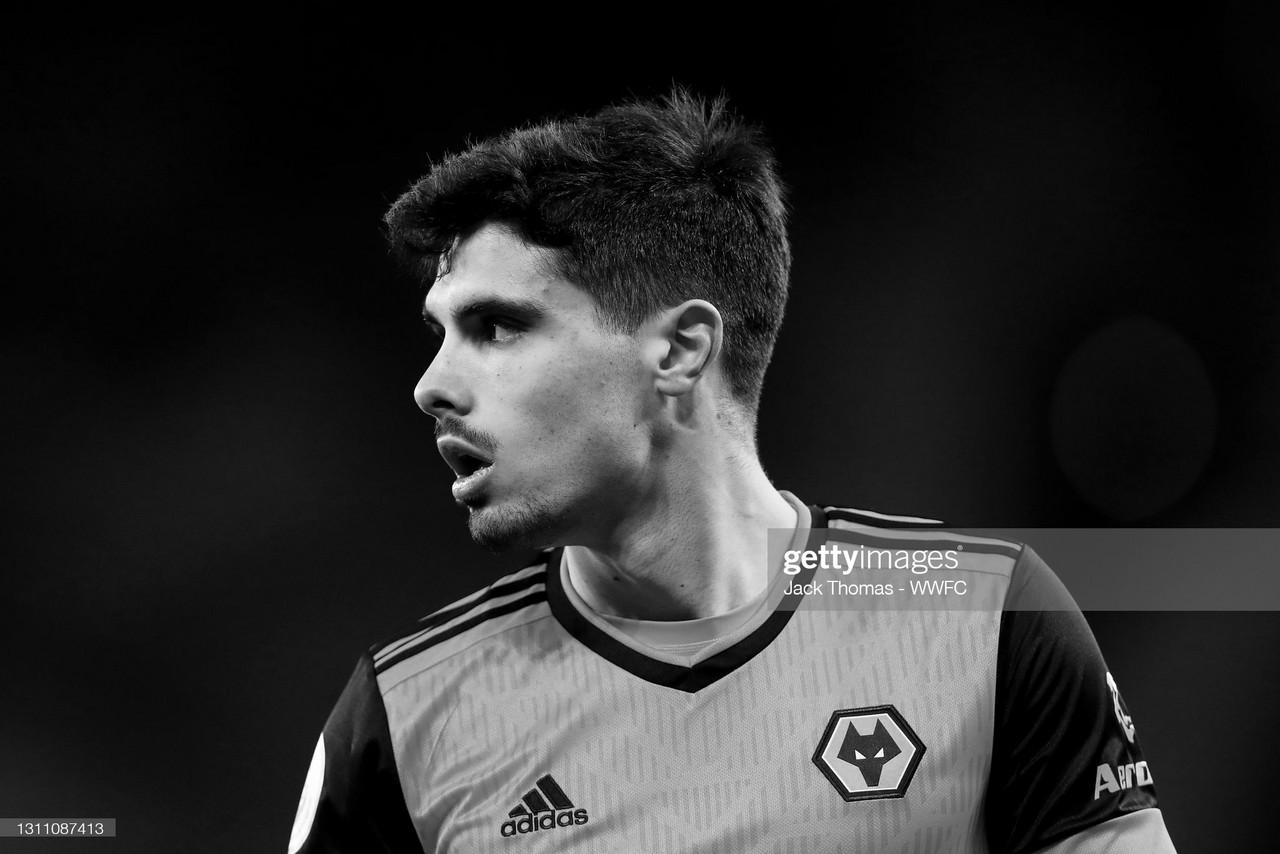 Wolverhampton Wanderers have been dealt a significant blow in their campaign, stricken by injuries to key players, as Pedro Neto was ruled out for the rest of the season with a serious knee injury.
The setback occurred during last week's narrow victory against Premier League strugglers Fulham when Neto collapsed to the floor uncontested in the first half and signalled to a concerned Wolves bench that he could no longer continue.
The young Portuguese star had first suffered an issue last month during international duty, with Wolves.co.uk begrudgingly providing depth to the situation, explaining that Neto had suffered a 'significant injury to his patella (knee-cap)'.
After consultation with a medical specialist on the matter, there was no option but to commence surgery that could leave him side-lined for six months, and eradicates any chance of another appearance this season.
An exemplary breakout campaign for the Wanderers has seen the starlet emerge as one of the Premier League's brightest young talents, Neto will now miss out on the 2021 European Championship and will face an uphill battle to take part in pre-season training ahead the 2021/22 campaign.
A detrimental blow
Wolves have been extremely unfortunate with the number of injuries to influential members of the squad this season and have endured their most challenging year since their return to the top-flight in 2019.
The talismanic Raul Jimenez suffered a harrowing head injury in November against Arsenal, and has not played a match since, Jonny Otto – brilliant in his fluidity of offensive and defensive contributions down the left flank – returned from a significant ACL injury in February only to see a disastrous reoccurrence of the issue after his eighth game back.
Boss Nuno Espirito Santo will be incensed by his side's misfortune considering Neto's commendable performances during a challenging year for the club, and to have another first-team player out of contention does not bode well for the chemistry and balance of the side.
With five goals and assists in the league for Wolves this season, Neto was likely set to be nominated for Young Player of the Season, and his loss leaves the side looking frail offensively as the fixture list approaches its culmination.
The only consolation for the club is that there is very little left to play for, and with 18th-placed Fulham 12 points behind Wolves with few games left to play a late relegation battle is an extremely unlikely proposition.