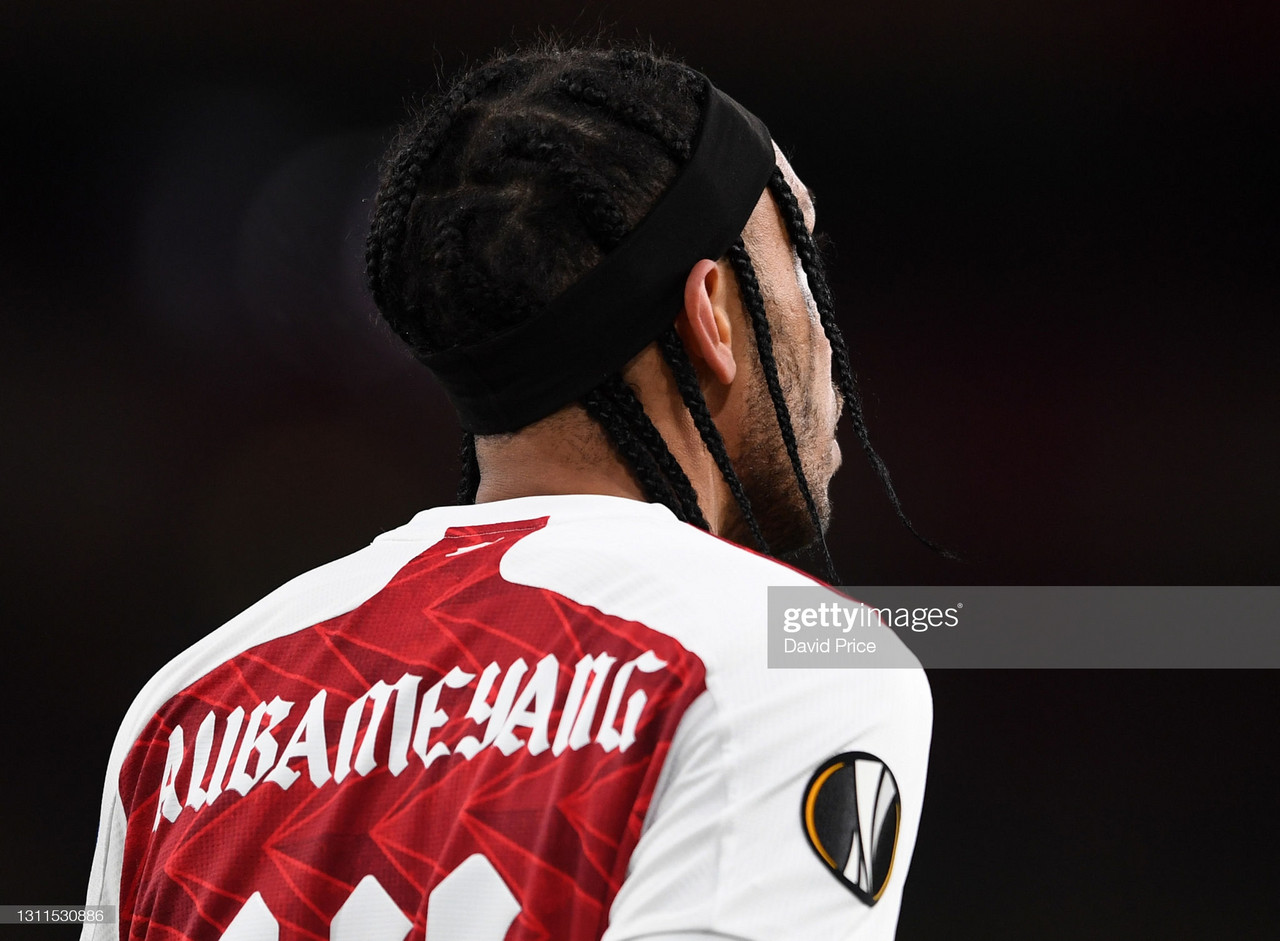 It hasn't been all fun and games this season for Arsenal's club captain. With nine Premier League goals this season, in comparison to his golden boot winning tally of 22 last year, all parties can agree for the Gabonese international it's been somewhat a fall from grace.
Pierre-Emerick Aubameyang has missed seven games this season due to a mixture of illnesses, quarantining protocols and small injuries. However what Aubameyang was to reveal an hour before the semi final second leg clash against Slavia Prague would be the biggest shock yet.
The striker confirmed via an Instagram post that he had been hospitalised with the Malaria virus. The picture that accompanied this information was a selfie of a tired looking Pierre, lay in a hospital bed, wearing a hospital gown with a black dot pattern. This signifies that he was in a London based hospital.
The unlucky patient told fans that he had picked up the virus when on international duty with Gabon a couple of weeks ago and building up to his hospitalisation he "hadn't been feeling himself." He then went on to thank the doctors who identified and treated his Malaria so "quickly" and reassured Gunners fans he'd be back soon enough.
Arsenal's trusted talisman isn't out of the woods yet however. Malaria can have serious ongoing complications if not treated properly or if the victim is particularly unlucky. Anemia, lack of red blood cell production and abnormal body posture can all afflict patients long after their initial battle with the virus is over.
It seems that Aubameyang has dodged a bullet here and hopefully he will be back training with the squad again, but this unfortunate event alludes more to the unsatisfactory season he's having with Arsenal under Mikel Arteta this year.
Aubameyang's "disconnect"
As mentioned at the beginning of the article, Aubameyang has experienced an underwhelming season upfront for the Gunners. Infact, this is his worst domestic goalscoring tally since the 10/11 season with Monaco when he was just 21 years old.
Amy Lawrence suggested on The Athletic's exclusive AFC podcast that "it's fairly obvious that there's a disconnect going on between Auba and the manager, they need to thrash it out."
The narrative that just keeps simmering, to the horror of the Arsenal fans is that Aubameyang just can't suit the play-style of his optimistic manager, and would either be better suited with a move away from the Emirates or in a Gunners side coached by another manager.
The Gabonese striker has been played in a couple of alternating positions this season under Arteta