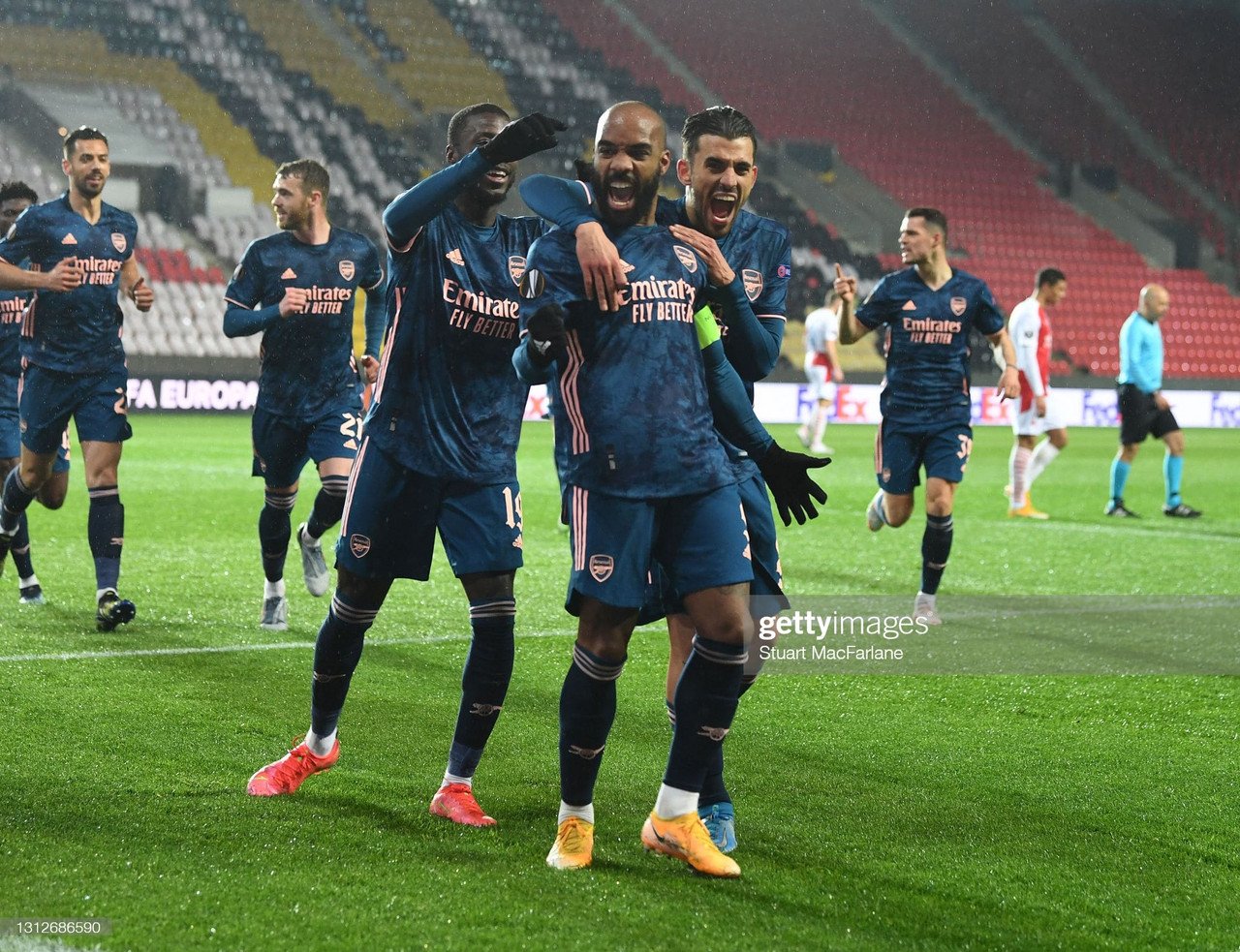 Arriving from Olympique Lyonnais in 2017, Alexandre Lacazette failed to reach the high hopes that the Gunners faithful would have anticipated.
However, this season the Frenchman has reignited his goal scoring capabilities. Lacazette has scored 13 times in the Premier League and three times in the Europa League.
Cruciality
Lacazette's form has been crucial to the team this season. Main man Pierre-Emerick Aubameyang has been firing blanks for the best part of this season and is now hospitalised with malaria.
Facing this problem, the Gunners needed to find goals in what has been a lacklustre season. Lacazette became that man.
He got off to a flying start, scoring in each of the first three Premier League matches, against Fulham, West Ham United and Liverpool.
Though after this early signs of fortune the club went through a barren spell and Lacazette too could not find the back of the net.
A pivotal moment for the Gunners came on Boxing day against Chelsea, where they saw of the Blues at the Emirates. Players such as Bukayo Saka, Emile Smith-Rowe and Lacazette ran the show.
This became a turning point in the season. Lacazette netted in the following two matches against Brighton and Hove Albion and twice against West Bromwich Albion.
This increase in form has became vital for the Gunners and they will long for it to continue.
Lacazette has also been instrumental in acting as stand in captain for Arsenal this season. This was most notably seen in the match against Slavia Prague. The Frenchman's leadership qualities shone through as he inspired a destruction of the Czech team - symbolic of him kicking racism out of the beautiful game.
Contract talks
The former-Lyon man has until the end of the next season left on his current contract, one that Arsenal will be reluctant to see end.
The London side will not be in control of the Frenchman's future come the end of next season so need to make a decision soon, they cannot risk seeing yet another player leave for free.
His current form warrants a contract extension. However, Aubameyang has just accepted a new deal and it would be hard for Arsenal to afford to retain both strikers, especially if Aubameyang keeps firing blanks.
This could enforce Arsenal to listen to offers this summer, whether this be for either forward.
Whatever the outcome is in the future, this season has been one of resurgence for Lacazette. One that many would not have seen coming.