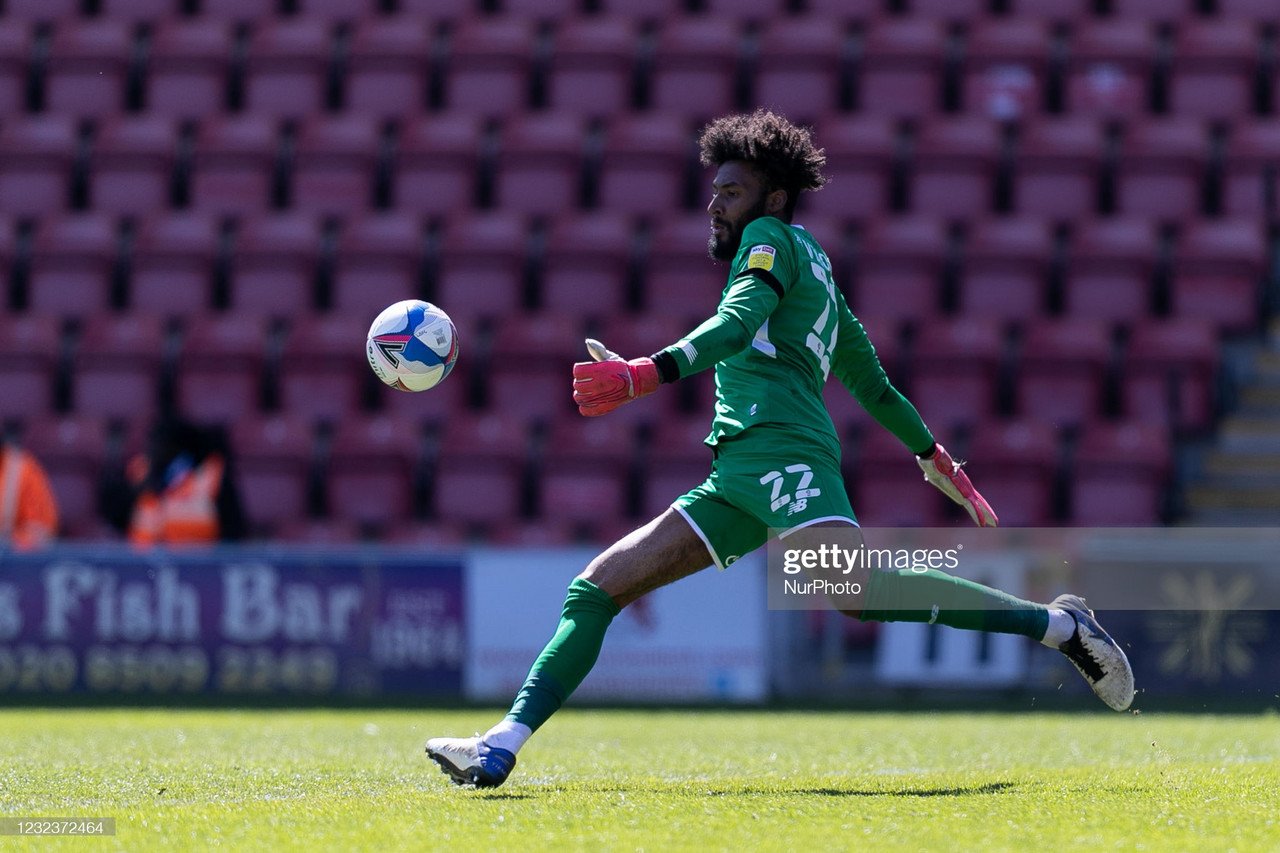 Not too many League Two goalkeepers have the opportunity to say they have been selected into a team containing the likes of Alexis Sanchez, Arturo Vidal, and Gary Medel.
That is until you get to Lawrence Vigouroux, the Leyton Orient shot-stopper from North-West London who is also able to represent Chile and has played with the very best.
Vigouroux was called up to the national team in September 2018 to be part of the squad that would play two friendly games against Japan and South Korea. It was a high point for the 26-year-old in a career that has also had its downs.
"It was huge for me"
"It was huge for me. Going from playing League Two football to go and play with the world's best players and playing all over the world. It was a really good experience and my family were all very happy.
Looking back on the experience, Vigouroux says, "I really enjoyed it to be honest. I got to speak in Spanish which wasn't my first language but I got to speak in it and now I'm completely fluent so it was easy for me to adapt to everything that was going on there.
"The training was very different to how I trained in England. It was a really good experience. If I keep playing well hopefully ill get another call-up and a cap"
Low point
Despite the high points in Lawrence's career, there have been times where he wishes he had acted differently.
In 2015 Vigouroux was on loan at Swindon Town from parent club, Liverpool. He had played nine times for the side before being sent back to Anfield after he used 5000 1p coins to pay a £50 fine.
He would return back to Swindon soon after but Lawrence admits that was a learning point in the early years of his career.
"That was something I would never do again - I did and I've regretted it ever since. I didn't ever think it would be something so big but it was awful on my part and I would never do it again. it was very disrespectful and that's not me.
"I was young and I thought I was much better than I was and it's stuff like that that I would never do again."
"I got to train with some of the best players in the world"
Before plying his trade in League 2, Vigouroux had been on the books of Tottenham Hotspur and Liverpool. Although he never made the transition into the first team side, the experience he gained was invaluable.
"I learnt loads. I got to train with some of the best players in the world. Just watching how they worked and went about their training every day. It was really beneficial for me. I tried to take bits of their game and implement into mine.
"You can only do that by being around them and seeing what they do, see what they eat and how they live their lives. Im really grateful I was able to play for two massive clubs."
Leyton Orient currently sit 11th in the league two table, with two games of the season remaining. Following a spell of four straight wins in March, the O's were on the brink of the playoffs.
Bad results following that means it's now not possible to secure a coveted spot. Lawrence believes the league position Orient find themselves in reflects the performances they have produced on pitch.
"We started off the season quite well but in recent weeks it's tailed off a bit. It's been an ok season. There's a lot of things we need to work on."
" I wanted to play centre-mid!"
It can be argued that not many goalkeepers grow up wanting to be in between the sticks, and this was certainly true for Lawrence.
"I wanted to play centre mid. going in goal was something I didn't really want to do but when you have a knack for something that's what happens.
"I enjoyed it and then it got serious and then it was too late to go back and be a centre mid. But I'm happy now and the way football is going keepers need to be good with their feet. That's something I always work on."