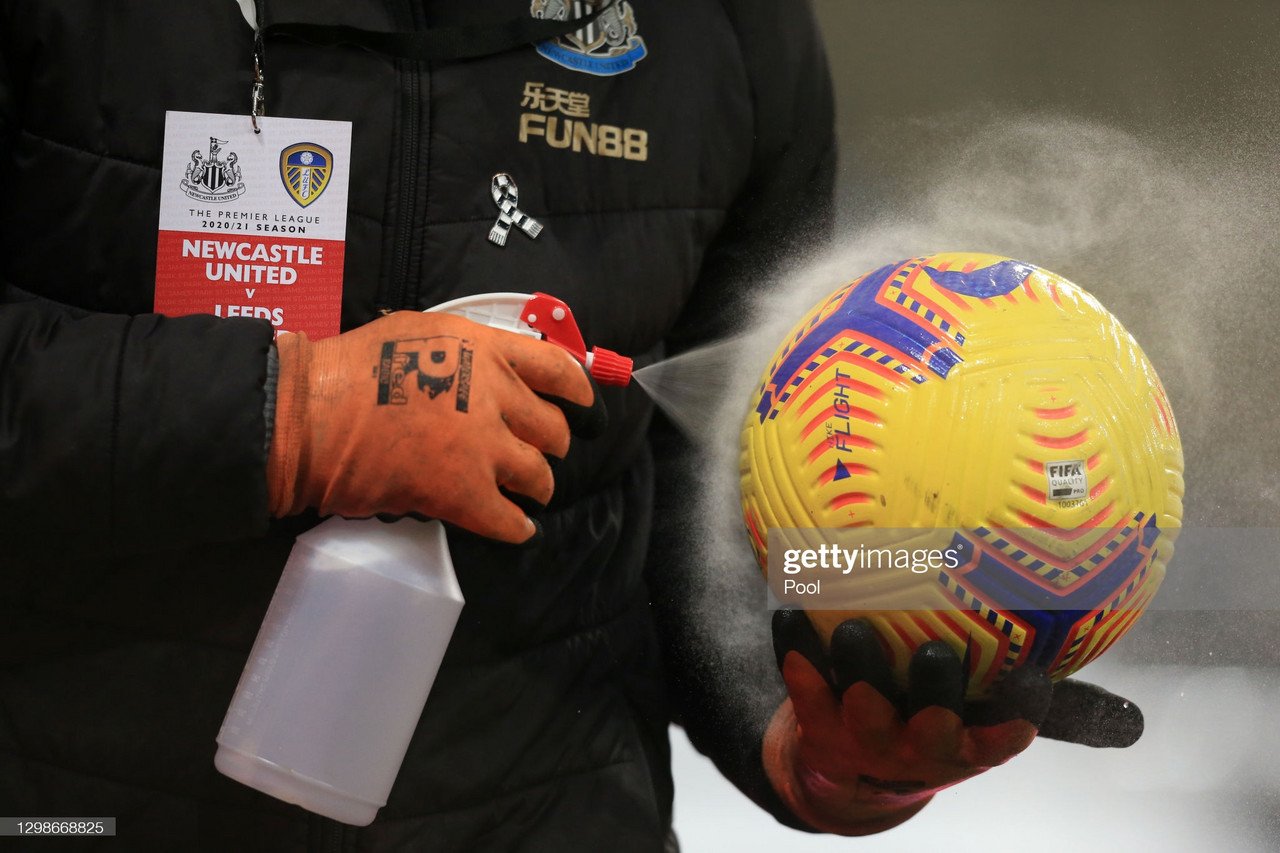 Football is a simple game: 11 athletes compete to try and score goals, win games, and then ultimately lift trophies.
Maybe on face value.
However, for a lot it can be an escapism, a sense of family, a rare chance for them to spend time with their loved ones, or a relentless passion that gives a human their sense of purpose.
The COVID-19 pandemic has ravaged the world, killed over 2 million innocent people, wreaking havoc to everything that stands in its way all while forcing the general public to lockdown and not see anyone they love, leaving their normal structure and mental health to burn.
So, during this time in which the nation – and the world – is at an all-time low, football has been a shining light – providing the nation with the body shot it needs to keep going during these dark, dark times.
Even if it is a very different sport to the one we fell in love with.
Alternate reality
Pandemic football is very odd. It's an alternate reality to one we waved goodbye to in March 2020.
No fans are a fitting place to the start; the biggest sacrifice that the game has had to make.
It's made everyone realise how small a stadium really is and just how many bodies and atmosphere we actually pack in.
You can hear defenders scowling at his own team-mates. Strikers screaming in frustration when they miss the target with the sound of the ball ricocheting from plastic seat to plastic seat, a sound which taunts the player and his fans alike.
And then the atmosphere. My god, you are missed.
The atmosphere created by a crowd is a unique sensation. It often creates a shift in momentum which transcends onto the pitch.
It's dearly missed.
Take Liverpool 0-0 Manchester United a few weeks ago.
A prime example of an occasion that was desperate for a source to provide them with a spark that could lead to that extra progression of pass, the opposition back-line that goes back five yards, or the defender that misplaces a pass due to the intense pressure from the boozed-up crowd.
For tactics, the pandemic has forced the evolution backwards. However, it began with further victories for the modern philosophies.
Hansi Flick's Bayern Munich won the Champions League and the Bundesliga, and Jurgen Klopp's side giving Liverpool their first league title in 30 years, but it ended with a big regression.
Pressing has receded, and so an older form of football returns.
Common goalless draws, or generally lifeless games, give a throwback to two decades ago with teams a lot more reluctant to expose themselves.
They are a few exceptions like Leeds United, or Aston Villa, who press whatever the circumstances and are so very thrilling.
This is due to the relentless pile-up of games. Games getting called off is annoyingly regular, and fitness is just generally at an all-time low.
Football has changed. But I'm about to explain why none of that matters.
The country, and most of the world, are in a crisis. A crisis which for the average person means they are locked away from their everyday lives.
But in a time where the nation feels disjointed from its government, when there is so much fear that normal life will ever show again, when simply going outside is a risk to your health – football has shone.
Since project restart started in June, football has been the only good consistent in everyone's life.
With the lack of normal during these times, there is a void of in our lives, something every human requires – unscripted entertainment.
Days follow a script; weeks all have the same, predictable patterns.
For that 90 minutes, the real problems we face fade away, and transform into good problems – VAR, negative football, the fact that the top four is probably unattainable, or the manager that needs sacking.
Even games where action is rare, when you find yourself scrolling through Instagram instead of the TV: it's still a good boredom that isn't the same soul-destroying cycle of lockdown.
Football has always been, overall, a lot of these factors. The game hasn't suddenly turned interesting and a beacon of hope, it's always been these things in some regards.
But the pandemic has just made it more recognisable.
In a time where people have nothing – football is something.